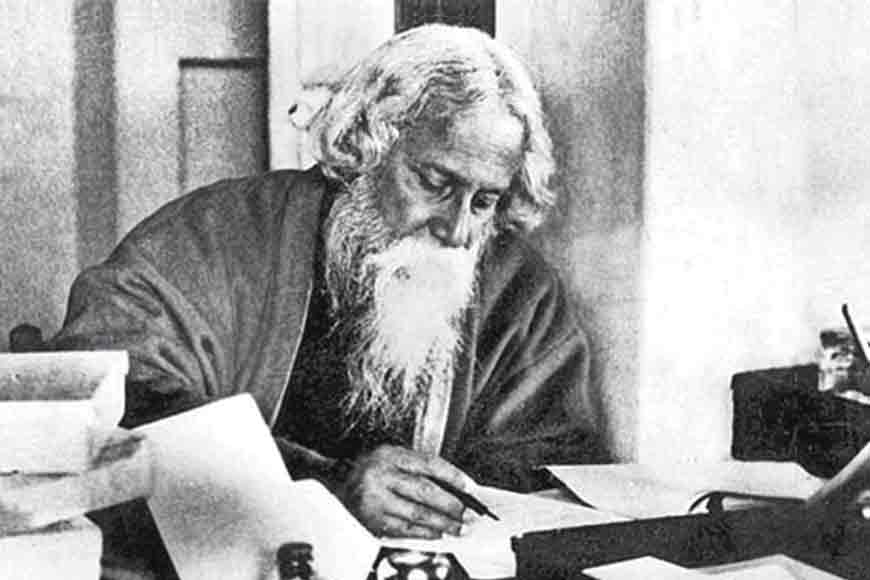 As the country's capital goes through a grim communal riot with political blame game and social media full of provocative posts inciting more violence, one name comes up over and over again in our minds today, in this hour of crisis --- Rabindranath Tagore. The man who stood up against a communal divide that the British tried to advocate by dividing Bengal in 1905 on religious lines. Tagore knew that such a British policy will lead to a blood bath and he immediately rose to the occasion through a 'different' Raksha Bandhan.
For the rest of the country Raksha Bandhan means a sister-brother festival, for Bengal it meant the confluence of religions and of harmony and brotherhood. It is imperative today that we look back at history and how the thread of rakhi was once used to keep the erstwhile state of undivided Bengal, united. More than a century back in June of 1905, at the peak of India's nationalist movement, Lord Curzon decided to divide united Bengal (which consisted provinces of Assam, Odisha, and Bangladesh) on a religious majority. The plan was to divide the Hindu majority regions of Bengal, Bihar and Odisha from Muslim-dominated areas of Assam and Sylhet (now in Bangladesh).
Curzon pronounced October 16, as the day of partition. Rabindranath Tagore declared the presumed partition day to be national mourning day and decided to strengthen the bond between two religious communities through a single thread of rakhi. Tagore gave the call to unite Hindus and Muslims and people responded to his call. Thousands of people from Bengal, Assam and Dhaka showed up on the banks of Ganges, tying rakhi to each other. Tagore started a Raksha Bandhan rally after taking a dip in the holy Ganges, followed by the ardent leader taking the rally to a mosque and tying rakhis to the clerics too.
Tagore wrote two of his most famous songs during this time. 'Amar sonar Bangla' and 'Banglar mati Banglar jol' and led peace marches singing these songs. That day, Bengal stood united against all odds, forcing the East India Company to call off the partition soon. Today at this hour of crisis when India is haplessly divided on Hindu-Muslim lines, with hate posts being the order of the day on social media, inciting more violence sharing fake videos on Whatsapp or Facebook, the country really feels the need of some leader like Rabindranath Tagore, the sane voice who could unite all in a sense of love and brotherhood. Wish Tagore was alive today!