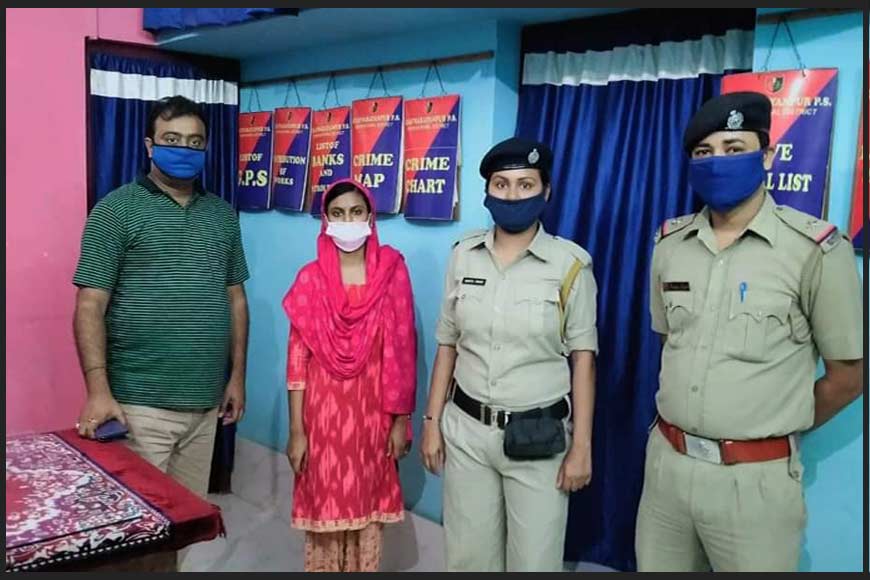 The world's longest lockdown has affected the human race like never before. There is substantial uncertainty about its impact on people's lives and livelihoods too. Rina Khatun of Udaynarayanpur in Howrah was stirred by the predicament of the poverty-stricken villagers and decided to do something for them. One day during Ramzan this year she peeped outside her house after Iftaar and noticed a poor man begging for food. She was shaken to her core and realized that the pangs of hunger was a great leveler. She rushed to give him whatever her family had cooked at home. That was the beginning.
Jasmina aka Rina Khatun is a BA third year student. She had read reports about the magnitude of the crisis of unemployment and poverty triggered by the lockdown. She witnessed how it suddenly left workers in the unorganized sector in dire straits. Many lost their jobs or were stranded in other states, unable to send money to the family to keep the home fires burning. Even the beggars in her area were dying of hunger.
The plight of these penurious people impacted Rina deeply. She spent sleepless nights as the familiar faces of her villagers now driven to abject poverty haunted her. She realized she needed funds to provide food for them. She urged her friends for donation and sent letters to NGOs requesting help. The initial response was lukewarm and whatever funds trickled in was not consistent or adequate to carry on the project and feed the needy who had hit the rock bottom. But she did not give up hope.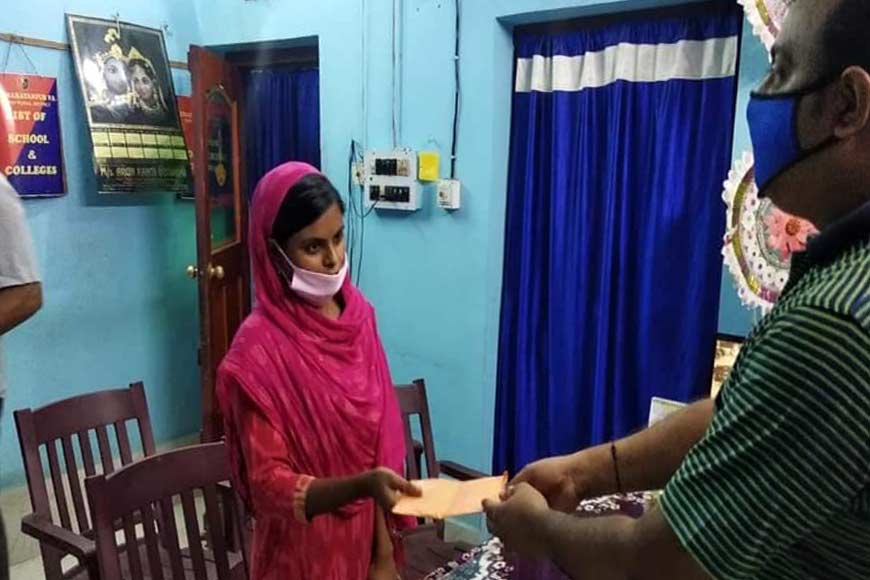 Rina has been a born rebel, an enfant terrible who has always taken decisions about her own future even disregarding threats that came from her own family. Earlier, her father was all set to fix her marriage when she was barely a teenager but she revolted. She has always been categorical about her plan – she wants to complete her studies, get a job and only then consider marriage. Her parents had to concede defeat as Rina stuck to her gun. Her family is aware of her dogged perseverance.
This time Rina took another life-changing decision on her own. She had Rs 25,000 in her savings bank account that she had received as Kanyashree stipend given to her by the state government to pursue higher studies. She took out Rs 24,000 from the account without informing her parents and bought rice, pulses, eggs, soya chunks, spices and oil and made separate packets for 70 starving families of the locality. Prior to distributing the packets, she had surveyed the area and made a list of those families who were practically living in empty stomachs. Her two younger sisters helped her in her venture as did her band of loyal friends. She had given money to her friends who would buy the food grains and help her distribute. However, the cash required to continue this act of empathy was grossly inadequate and as the funds reduced, Rina felt helpless and was filled with self-deprecation.
This time help came from a source she least expected. On the last day of Ramzan, the Officer-in-Charge of Udaynarayanpur police station summoned Rina and handed her a cheque of Rs 25,000, gifted to her by Tollywood actor/director Parambrata Chattopadhyay. Chattopadhyay himself is actively involved in the running of Priyanath Manna Community Slum Kitchen. He came across Rina's commendable effort through social media and decided to encourage her in her noble mission. Rina was jubilant for she knew this money meant feeding more mouths.