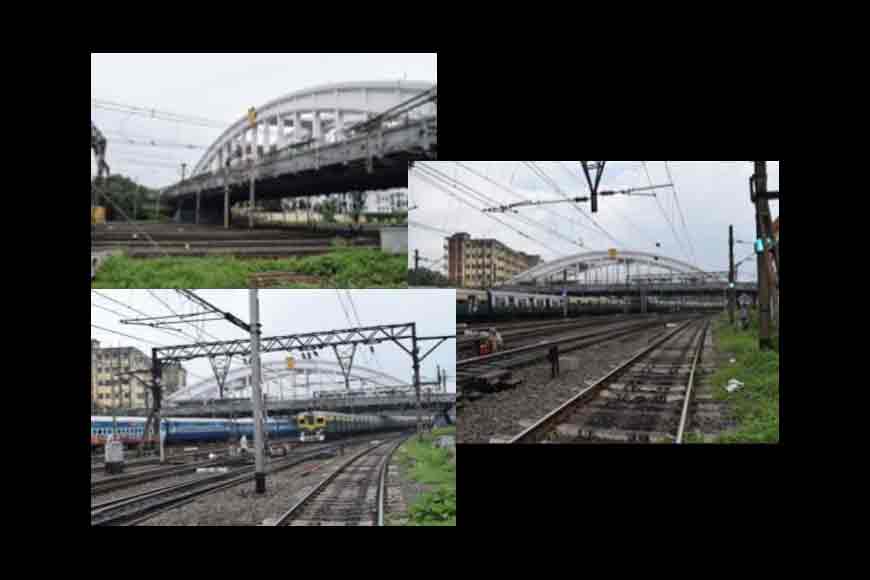 Buckland Bridge has been an integral part of the historic past of Howrah since 86 years. But now it will be no more as a recently conducted examination on the health of the bridge states it needs to be demolished as it can no more be restored. So this age-old bridge built during the British era, will soon be demolished. Right next to it, a modern cable bridge just like Vidyasagar Setu, will be constructed. These will consist of one or more towers which will be able to cable support the bridge deck.
Buckland Bridge was built by the East India Railway in 1933 near Howrah station. Though the official name was 'Buckland Bridge,' this bridge came to be known by various names later. It was also known as Martin Bridge because Martin Rail used to depart from the bottom of the bridge. After the East India Railway Company changed its name to Eastern Railway, this bridge became popular as Chandmari Bridge. Even today, people associated with the railways still refer to the bridge as Chandmari.
But instead of demolition, why was renovation not considered as an effective solution? According to Ishak Shah, DRM of the Eastern Railway Howrah, this bridge has turned old and fragile. Renovation might help the problem temporarily but will not act as a long-term solution. Therefore, it is about time that Buckland Bridge is demolished. Unless, the new bridge is constructed, cars will be allowed to pass through Buckland Bridge. Previously, light cars used to pass through this bridge but now, heavy trucks also tend to avail the bridge. But the bridge is worn-out now and does not have the strength to carry the load. Therefore, no risks can be taken because the main line and other significant line pass below the bridge.
The primary construction work of the new bridge has already started. According to railway sources, the new cable-stayed bridge will comprise of four lanes and will stand on 50-meter pylon with a steel cable. The cables on one side, will support 134 metres of the bridge while the rest of the 66 meters will be supported by pylon and cables. The two lanes will be of seven and a half meters and the footpath will be wide. 184 crores have been allotted for the construction of this bridge.