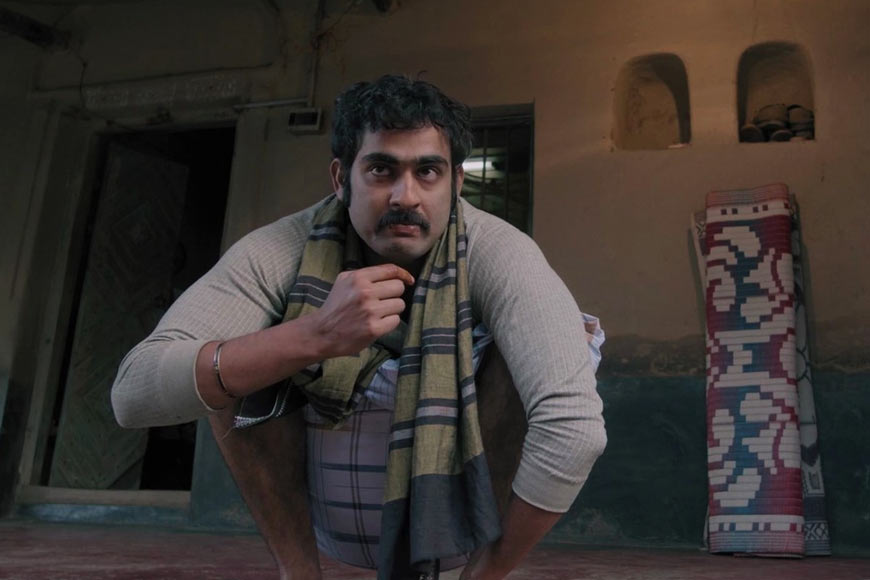 Tathagata Ghosh is a young, talented and prolific short-film maker. His films, beginning with Doitto, have had a successful run across film festivals in India and abroad. Miss Man is about a young man who feels he is a woman trapped in a man's body. Ghosh began his filmmaking and writing career after a diploma in Writing for Film and Television from Vancouver Film School, Canada. After working in films and television since 2011, he decided to go "independent" and began to write, produce and direct his own films. His new film Dhulo (Scapegoat) has already been pencilled for screening at seven film festivals in India and beyond. In an in-depth one-to-one, Ghosh talks about his new film.
• What is Scapegoat about?
Very briefly, Scapegoat is about a young, poor and rural firebrand, a woman who decides to stand up against the patriarchy and hate politics that has begun to infiltrate her village and threaten to destroy her way of life.
• What inspired you to make Scapegoat?
This was a very personal film for me. It was shot in my own village, a hamlet in Amta in Hooghly, West Bengal. I have spent a large slice of my childhood there. Thus, I have a deep connect with the local people. During a visit in 2018, I interacted with some local families. One young woman broke down as she talked about the struggles in her daily life and how people in power did not provide her family the basic necessities. I came home deeply disturbed, and wrote a scene that eventually became this film.
I was also deeply concerned about the surge in hate politics escalating across the country every day. The news of every killing somewhere because of religion, caste and gender makes me angrier by the minute. I suffered a breakdown. During those days, the only song that kept me going was Nohi Jontro (Not a Machine) from Satyajit Ray's Hirok Rajar Deshe. It elaborated on how the common man had had enough of their bigoted ruler and wanted change.
I decided to make this my expression of revolt against journalists and artists being imprisoned just for speaking their minds. I had to make the film to liberate myself emotionally and speak out against the tyrants, so Scapegoat is an expression of my anger and pain. We shot the entire film on location in Amta in four days.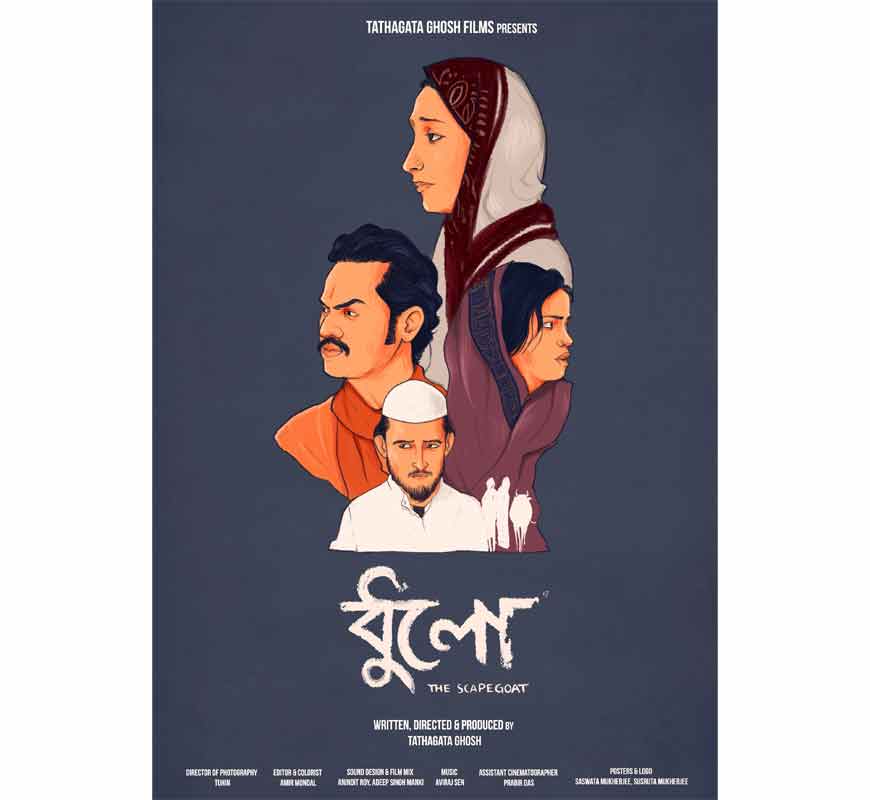 • Why the name DHULO in Bangla and SCAPEGOAT in English? Who is the scapegoat in the film?
Everyone is a scapegoat! Not one character. But everyone. The divisive politics in our country has turned each one of us into a scapegoat. We are nothing but a vote bank for the politicians. They manipulate us the way they want to and many are brainwashed. Each character is a scapegoat of his/her own circumstance and reality. Hence, when I was looking for an English title for our film, I felt Scapegoat would be apt.
• To me, Dhulo is more about the inner strength of women that leads to a lot of solidarity between women where communal beliefs do not matter at all. What is it about for you?
For me also, this is a story of the rise of a woman who overcomes her worst fears. The tagline of the film reads 'Revolution is a Woman'. This sums up the film for me. Dhulo began from my own village. The women who I have seen from my childhood, inspired me. It is a tribute to their struggle and their tales of survival. It is a homage to their unending strength as human beings and to their sacrifices.

• Any anecdotes you recall when you were shooting?
When I was shooting in my village, there were onlookers. I suddenly spotted a woman who had tears in her eyes while a dramatic scene was being filmed. She was could almost identify with the character that was being shot. I have goosebumps when I remember the moment. That day I knew how important it was for me to tell this story responsibly. Religion, caste etc don't mean anything. Humanity is above everything. We should be there for each other, just like the characters in my film.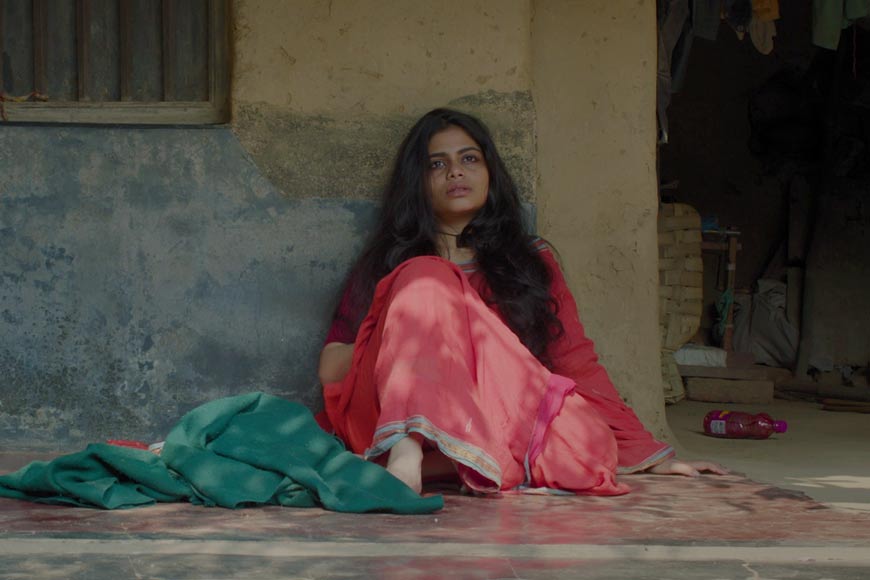 • Do you believe that every film must have a social agenda?
No. It should not be deliberate. All works of art are political. There is politics in everything. We are social creatures. Society shapes us and inspires us in our everyday life. Sometimes knowingly and sometimes, it remains unknown to us. So, social themes just crawl into your writing. Especially today, when there is so much unrest all around us, one cannot help but speak about these hard times through one's work. I feel art should reflect the time when it is created. Just like we know the Kolkata of the 1970s through Mrinal Sen's films, today's cinema should document time. It does not always have to be serious. It can be a comedy, but it should be rooted in contemporary times.
• The film spills over with graphic scenes of brutal and inhuman violence. Why?
When we wake up in the morning and open the newspaper, every page welcomes us with news of political murders, rapes, religious and caste-based violence. This news is accompanied by graphic images of the crime scene. When we open our social media feed, we come across videos of a shootout or some other acts of violence. These videos have thousands of shares and comments. So, if that happens in reality, why can't I show that in the film? I feel I do not even show 10 percent of the brutality. The crime in real life is much more horrific and brutal. It is time we embrace the truth and act collectively to put an end to this. We need to come to terms with the severity of the act. As a filmmaker, I feel it is my duty to place a mirror to the happenings in society. I never sensationalize violence. Dhulo is a cautionary tale.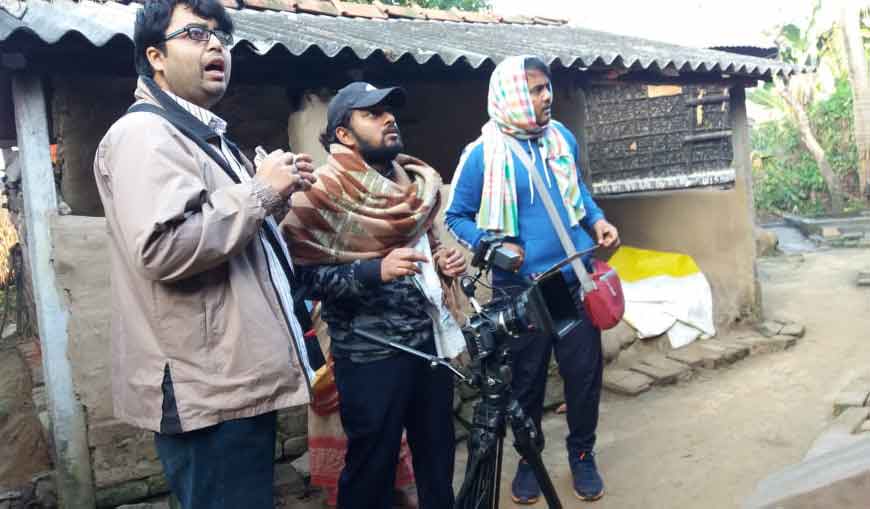 Working Still
• Your actors do not appear to be professional actors but they are very good. How did you train them?
All of them are professional actors. They have done plays, short films, features, web series, music videos or commercials. Among the four leads, Bimal Giri and Payel Rakshit have worked with me before. Ali Akram and Shimlli Basu were my new collaborators. I had a wonderful time creating the characters with them. They are director's actors! I had multiple workshops with them. They went through rigorous character development training. I assigned them intense homework and made them watch many films, all of which contributed to creating their characters. My main intention was to transport them mentally to the characters' headspaces.
Since we were shooting with very limited resources, we prepared extremely well. We had many table reads and I sat down with each of them to discuss emotional and behavioural aspects of the characters. They had their own interpretations, but we built it all together. Each of them surprised me with the details they brought to their portrayals.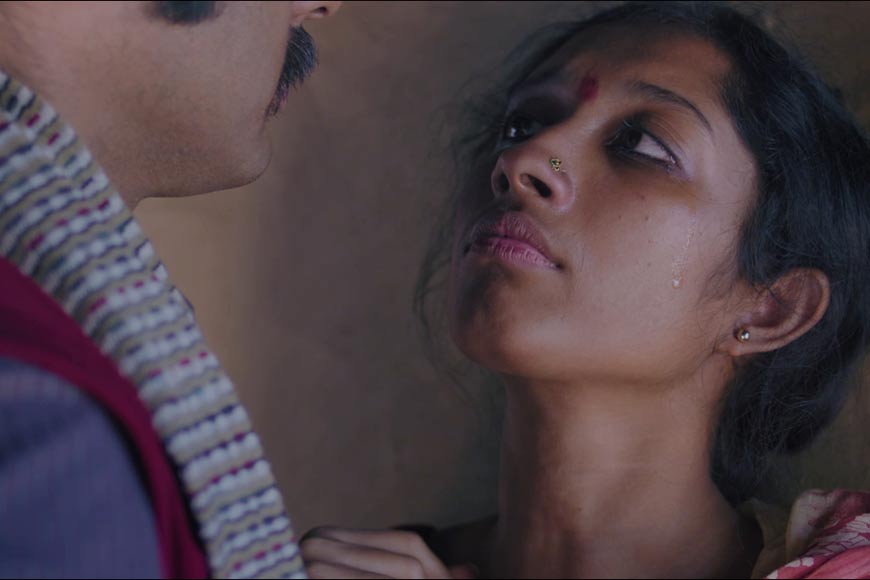 • What kind of impact do you hope the film should and will have?
I hope the film creates a strong dialogue on the themes I tried to explore. The dialogue should continue round the year and not only during elections. I hope to see a day when I do not need to make a film like Dhulo. If that day comes, I will know that we have made genuine progress in creating a better world.