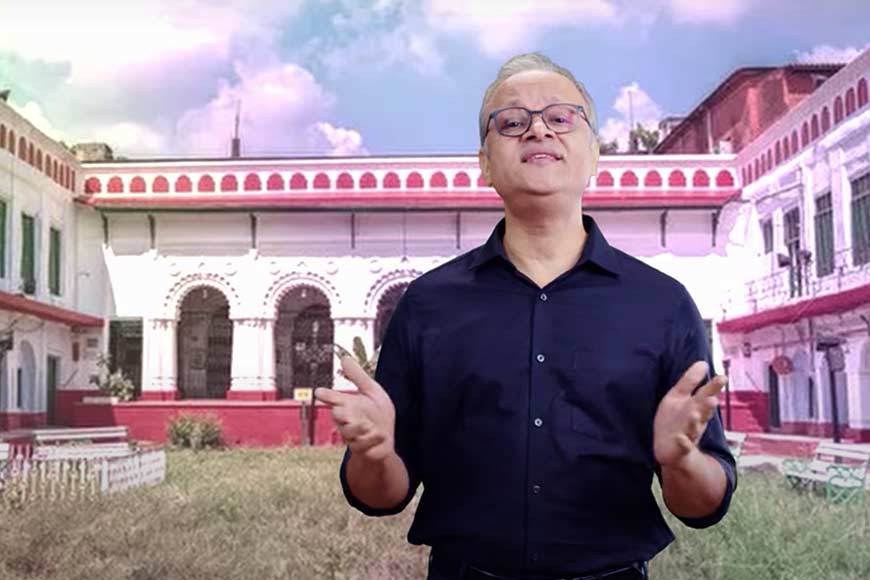 There are many who know that Vivek Kumar, Additional Chief Secretary, Forests & Animal Resources Development, Government of West Bengal, is a gifted singer. For those who don't, a brief YouTube search will throw up several videos – ranging from Bengali folk songs to evergreen Kishore Kumar numbers to Salil Chowdhury hits to original compositions.
The 1990 batch IAS officer has done it all, and frequently performs live at various state government programmes, under instructions from Chief Minister Mamata Banerjee herself. But that isn't all he does.
In 2021, he released a single titled 'Amar Kolkata' accompanied by a music video. Now, he has followed it up with yet another single, this time titled 'Chironatun Kolkata', once again talking about his love for the city which he now calls home. Like the first single, this one too, features music by Mr Kumar himself, with lyrics by Tapan Debnath.
Of course, Vivek Kumar is not a Kolkatan by birth. He is one by passion. His mother tongue is Hindi, though his profession obligated him to learn Bangla as soon as he joined the service. Over the years, what began as a professional requirement has transformed into abiding love. For the language, the city, and its people.
Many of the comments on his YouTube videos compliment Mr Kumar on his flawless Bangla diction and his evident love for the city and its principal language. With his two singles, he joins an illustrious club featuring such names as Bangla band Mohiner Ghoraguli in the 1970s to Nagar Philomel in the 1980s, and then on to the likes of Kabir Suman, Usha Uthup, and Anjan Dutt, as well as many more Bangla bands, all of whom have sung about Kolkata.
Vivek Kumar's Kolkata paints a beautiful portrait of the city as it appears to us, with all its pros and cons, and covers its entire length and breadth. As the opening lines put it, "The busy city, beautiful inside out/ The flaring fountain of youth/ The light of life/ The glow worm, the spark of mystery/ The story of joy and sorrow, tears and smiles…"
While releasing his first single, Mr Kumar had said, "I have loved Kolkata with all my heart. This song was born out of that love. You could call it my tribute to this city, though three minutes are nowhere near enough to describe the indescribable attraction that Kolkata holds. Still, I'm sure the effort will touch people deeply. Besides, Kolkata is the capital of West Bengal, so my song is an indirect tribute to the state as well."
Those words apply just as well to his newest offering. While the video takes in every familiar sight of the city, including its magnificent heritage monuments, its bustling streets, and its message of harmony and peace, the song also conveys how Kolkata remains 'ever new' (chiranatun) in the eyes of those who love it.