IIT couple of Siliguri starts 'Library on Wheels' for children who have no access to online classes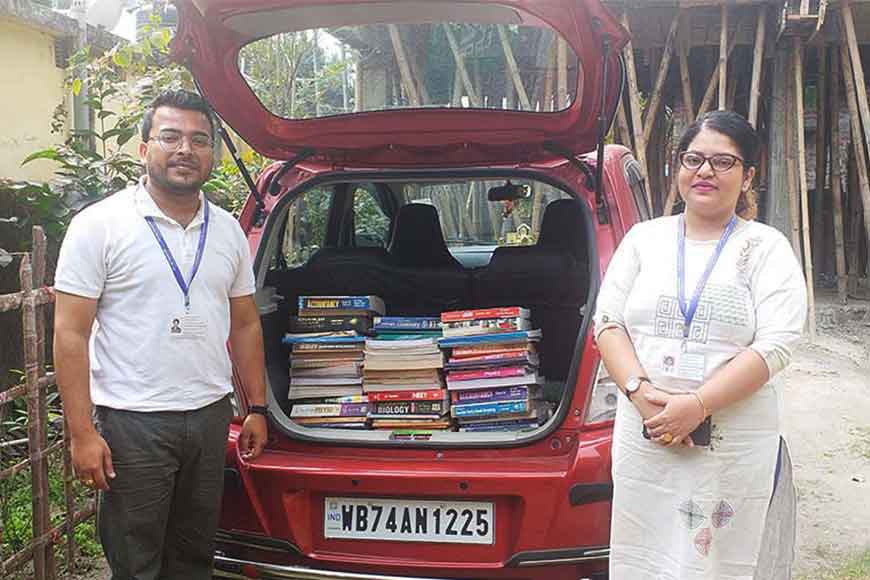 Schools across the world have shut down due to COVID-19. Globally, over 1.2 billion children are out of the classroom. As a result, education has changed dramatically, with the distinctive rise of e-learning, whereby teaching is undertaken remotely and on digital platforms.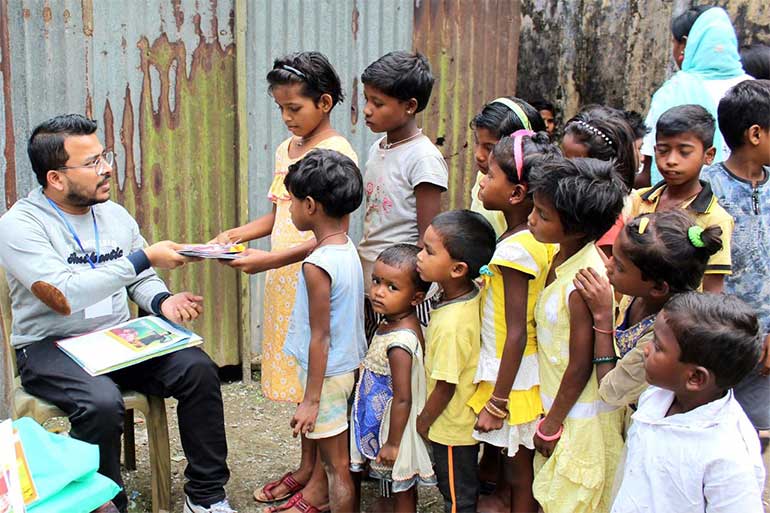 But the lockdown situation has brought to the forefront one major factor – lack of equality in the sphere of education. A vast chasm exists between education systems, facilities and opportunities between urban and rural areas, between the moneyed class and the poor. Urban students and those living in the urban periphery have been able to attend on-line classes and tuitions but those living in the secluded tea gardens or the on the fringes of forested areas have no access to on-line classes. Living amid deprivation and poverty, these youngsters and their families often retire on empty stomach. For them, a smart phone is an item of luxury.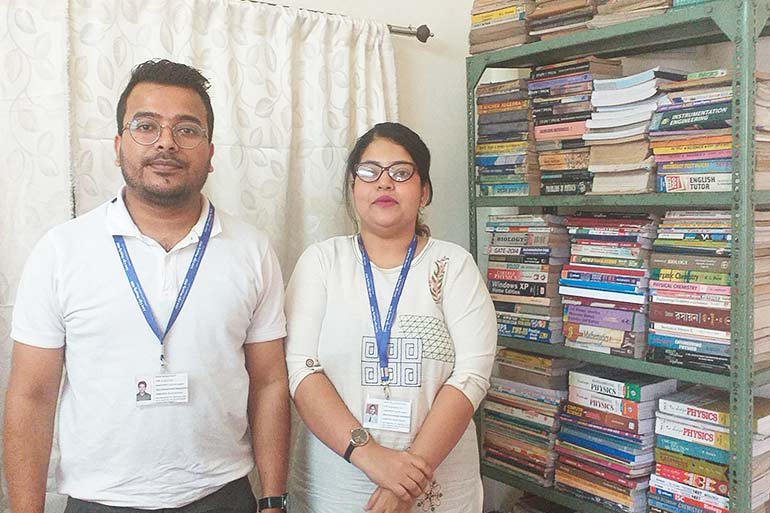 For these deprived school children of tea garden workers in North Bengal, Anirban Nandy and his wife, Poulami Chaki Nandy, have emerged as their Messiah with their 'mobile library.' A researcher and a research assistant at IIT-Kharagpur, the couple had to return home in Siliguri because of the pandemic and then they initiated their 'mobile library' or library on wheels.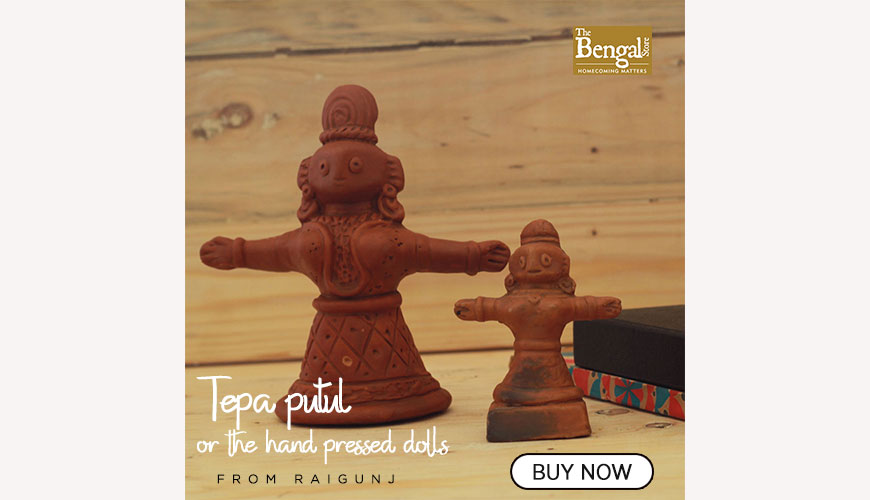 Prior to setting up the library, the duo had been doing a survey on development and economy in rural areas and encountered first-hand problems of the poor, amid the COVID-19 lockdown. The underprivileged children were unable to afford online classes with smartphone or laptop and Internet. They also realised that education for the poor had taken a beating during these hard times. Girls from poor families were forced to give up studies and engage in menial labour to supplement the family's income. So, they decided to launch a mobile library to facilitate their education.
The couple approached friends and acquaintances for books and gathered over 6,000 books. With these books, the couple has been moving along dirt tracks of backward villages, isolated tea gardens and slums. There are books on a wide range of topics from Class V to Class XII including computer science, English, mathematics, science, economics, physics, chemistry, history, biology etc. They are all neatly arranged in the van. There is a section where books for students aspiring to crack competitive examinations including JEE, NEET, IIT, NET, GATE, WBCS are stored. The couple visits tea gardens and villages, offering students to keep the book they need for three months. So far, they have covered 30 villages and 16 tea gardens in north Bengal, and around 1,580 students are linked to their mobile library, and 80 per cent of them are girls.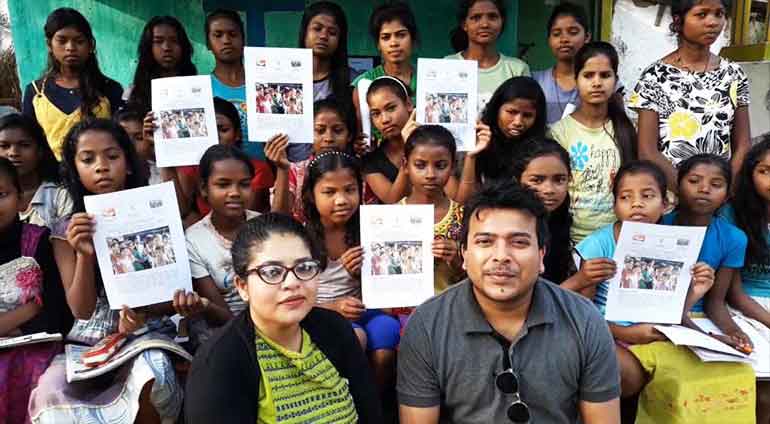 The Nandys' latest venture, 'Dosh Takar Tuition' (Tuition for Rs 10) has caught the attention of locals and is now the talk of the town. At present they are tutoring 80 underprivileged students of Lohasing Tea Gardens on the outskirts of Siliguri in English, computer, economics, geography, and political science. They have plans to expand their programme to other adjoining villages and tea estates.
Meanwhile, the couple launched 'Live Life Happily, an NGO that aims to develop the rural communities of North Bengal in terms of education, women-self help groups (SHG) empowerment, income generation, health facilities, agricultural productivity, and better energy consumption. The primary emphasis of the NGO is to provide better livelihoods and education to the marginalized community of the society and empowering them to dream big.