India's badminton stars are awarded, but Jadurberia's famous shuttlecock makers live in poverty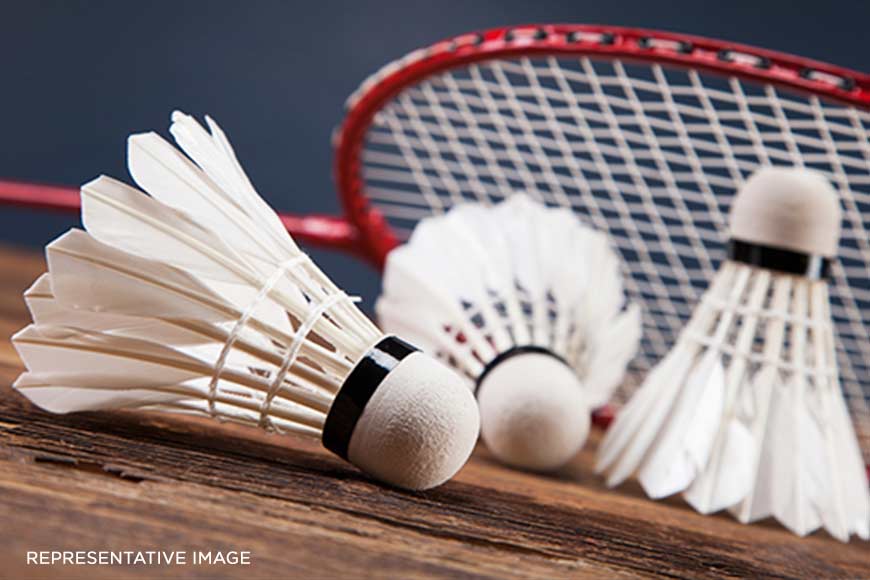 We become a nation and join in the victory celebrations of our badminton stars like Saina Nehwal or Srikanth Kidambi or P.V. Sindhu when they return home with trophies after winning prestigious tournaments abroad. Badminton is indeed a popular sport in India today, but though we remember our badminton superstars, we tend to forget the craftsmen of Jadurberia village of Bengal's Howrah district, that has been the hub of the best shuttlecocks in India for generations.
Across the Hooghly River, about 42 kilometres from Kolkata, on the outskirts of Uluberia town, areas like Bahirtafa, Jadurberia, Kathiberia, Rajapur, Baniban, Brindabanpur and Uttar Pirpur have been the traditional hub of domestic shuttlecock manufacturing in India. About 20-odd units, medium and large, currently produce over 1,000 barrels of shuttlecocks every day.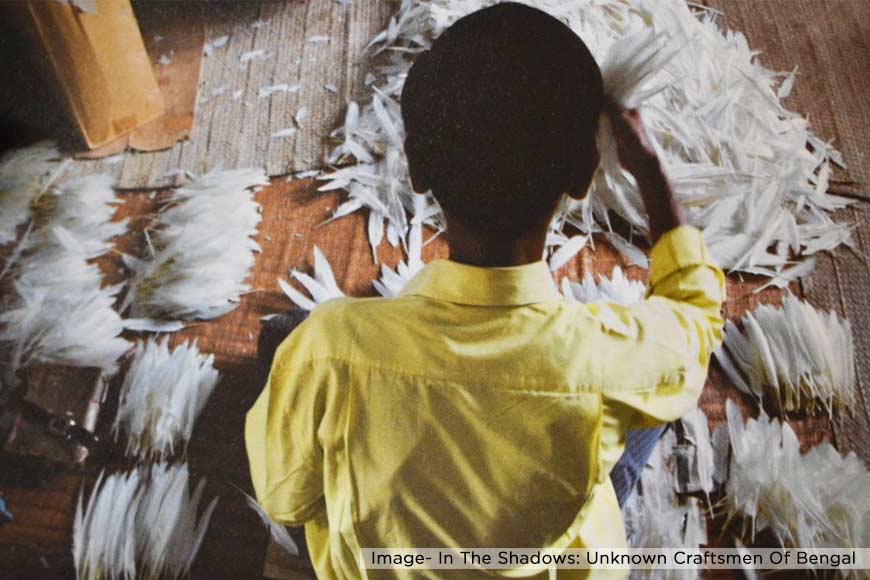 The sorting of feathers
But unlike several other handmade products, shuttlecocks, also referred to as 'birds', do not hold much value in the eyes of the buyers. Besides, an acute shortage of white duck feathers, the basic raw material required to make the shuttlecocks, has of late, added to the woes of the makers. Faced with a dwindling supply of white duck feathers, lack of mechanisation and soaring Chinese competition with alternative plastic products, traders at the shuttlecock manufacturing hub here are struggling to make ends meet amidst reducing margins.
In the past, feathers used to be procured mostly from Bangladesh, but nowadays the supply from across the borders has dwindled drastically. Even the raw material supply from Murshidabad, East and West Midnapore, north Bengal's districts and from other states has become irregular. As a result, the manufacturers cannot fulfill the demand in the market. Corks are imported from Spain and Portugal, through traders in Punjab.
The crisis of raw material escalates the cost. A couple of years ago, the industry was sourcing white ducks' feathers in the range of Rs 800-1200 per 1,000 pieces. But now prices have soared and manufacturers are forced to buy 1,000 pieces for a whooping Rs 1,900-2000. Other than the rising prices, the manufacturers are concerned about the quality of feathers they get. The prices of feathers have doubled from what it was earlier, but the net impact is even more severe, taking wastage into account.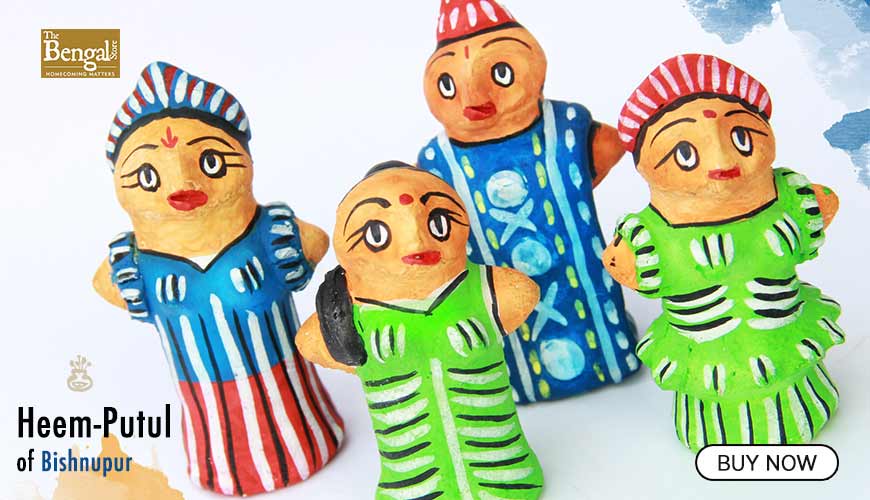 To insulate their businesses from the lopsided raw material supply, some shuttlecock makers at this rural and semi-urban hamlet have started using 'imported and finished' feathers from China but on a negligible scale. Creating a shuttlecock is a painstaking process. The bird is made of 16 overlapping duck or goose feathers of identical length. The feathers are washed several times in detergent and sun-dried for hours. These are then trimmed to nine centimetres in length and rounded with sharp scissors. Each feather must be exactly the right size, or it is discarded.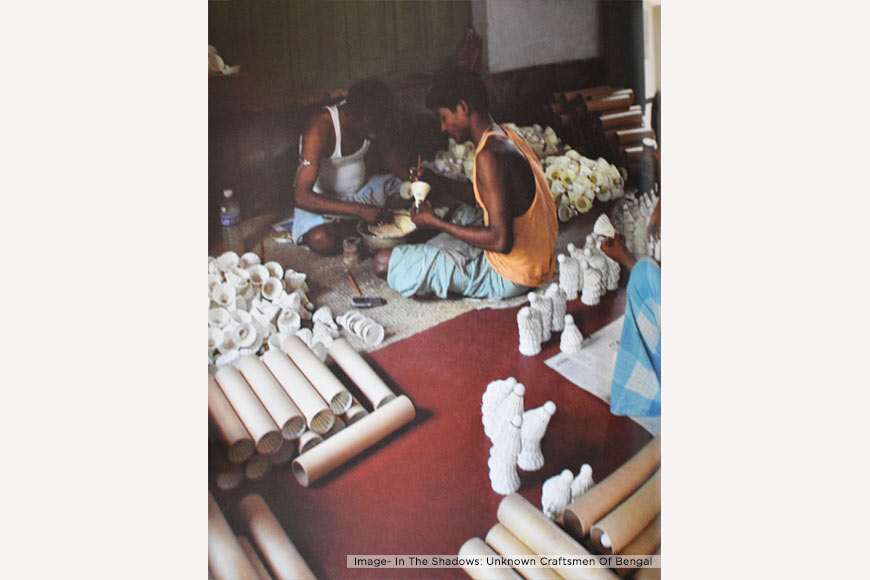 The workers at the factory
The feathers are glued and bound together with a string and tucked into a rounded cork base. A machine is used to drill 16 holes into each cork and the feathers are fixed by hand into these holes. Then, a sticker with a brand name is glued onto the base. Ten shuttlecocks are then packed in each cylindrical box, called a roll or a barrel.
A shuttlecock is made such that whichever way it flies, it is in the cork-first orientation. A cork is made from the bark of the cork tree. And a complete bird weighs between 4.74gm and 5.5gm. Bouncing off rackets at great speeds and still surviving for hours, it naturally has to be made strong. Manufacturing of shuttlecocks in Bengal dates to the pre-independence era when Ganendranath Bose, who was employed in a Calcutta-based sports equipment shop handling imported shuttlecocks, taught the villagers the craft of making the shuttlecocks. That was way back in the 1920s. He had learnt the art from traders who supplied shuttlecocks to clubs in Kolkata, where British officials played the game.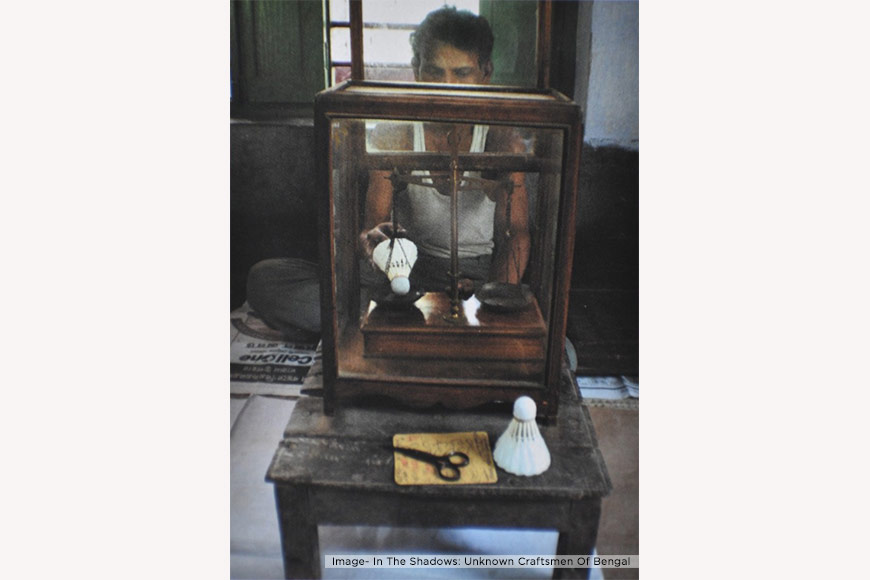 Weighing
There were about 120 units and many of them are not in existence today as they succumbed to foreign competition. Over 15,000-20,000 workers were employed in this cottage industry but now the artisan strength is around 5,000-6,000. Uluberia's products are regarded as superior over that of Pubjab's Jalandhar, the other shuttlecock-making hub in India. But unfortunately, due to inferior quality of feathers, the indigenous products fail to compete with foreign brands. Overseas products of brands like Japan's Yonex, RSL Tourney from England and Indonesia's Garuda are machine-made and use superior quality feathers.
Local manufacturers claim their shuttlecocks sell between a range of Rs 200 to Rs 600 per barrel depending on the quality while foreign brands are priced at Rs 800-Rs 1,600 per barrel and even more. Foreign products are usually used in the international and national tournaments while the shuttlecocks manufactured in Uluberia are consumed only for practice matches and club games.
The Uluberia Shuttlecock Cluster Industrial Co-operative Society has been trying to harness technology and set up a common facility centre in tandem with the West Bengal government. The manufacturers have also urged the West Bengal government to promote duck farms to improve the supply of feathers.