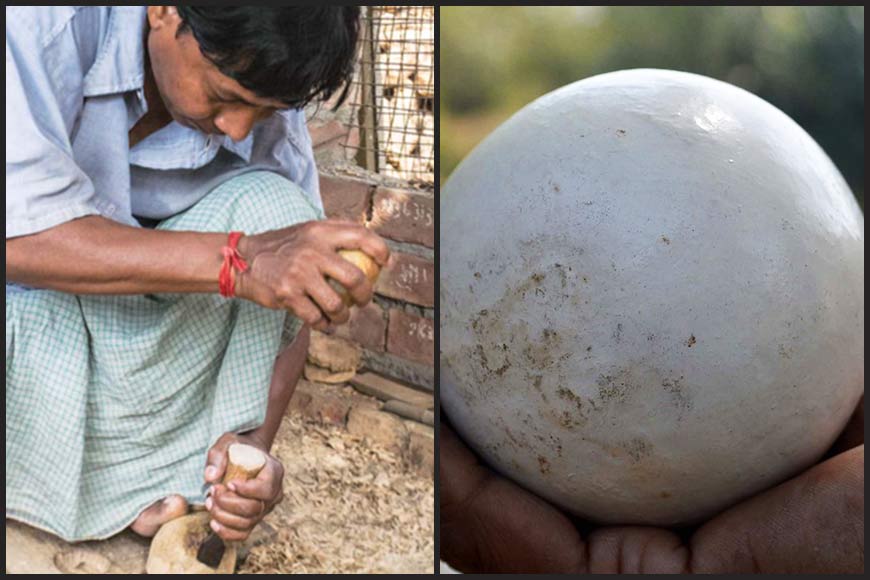 Not many are familiar with Deulpur, a small, sleepy village in Panchla Block in Howrah district. But this very hamlet, surrounded with lush greenery and ponds, was once the hub of polo ball manufacturing which were exported to UK, US and other countries. The Baugs, were the first ones to make polo balls - not only in Bengal but in the entire country. That would be in the late 19th-century. However, the demand for the indigenous ball hit rock bottom when polo balls made out of fibre (also known as Argentinean balls) were introduced in the market. It destroyed the Indian market completely.
Polo is perhaps the oldest equestrian team sport, although the exact origins of the game are unknown. It was first played by nomadic warriors over 2,000 years ago but the first recorded tournament was in 600 B.C. The modern game of polo is derived from Manipur, where the game is known as 'Sagol Kangjei,' 'Kanjai-bazee,' or 'Pulu.'
The first polo club in India was established at Silchar, Assam in 1834. In 1862, the Calcutta Polo Club, the oldest polo club that still operates, was set up by two British soldiers, Joe Sherer and Captain Robert Stewart and very soon it became a very popular event among British residents in Kolkata. They played polo with wooden balls but these developed cracks easily when struck hard with the polo stick. It was then that an enterprising Deulpur villager, Bipin Chandra Baug, thought of making balls from the roots of bamboo tree. He used this root to make the handle of his sickle and from his experience knew they were hardy and would not crack easily. So, with the help of his friends, some of who could communicate in English, Bipin presented a handcrafted polo ball to the sahibs sometime in the early 1860s. Bipin's experiment was a success and orders were placed for manufacturing and supplying those balls. His business flourished thereafter and did even better once the Calcutta Polo Club was set up.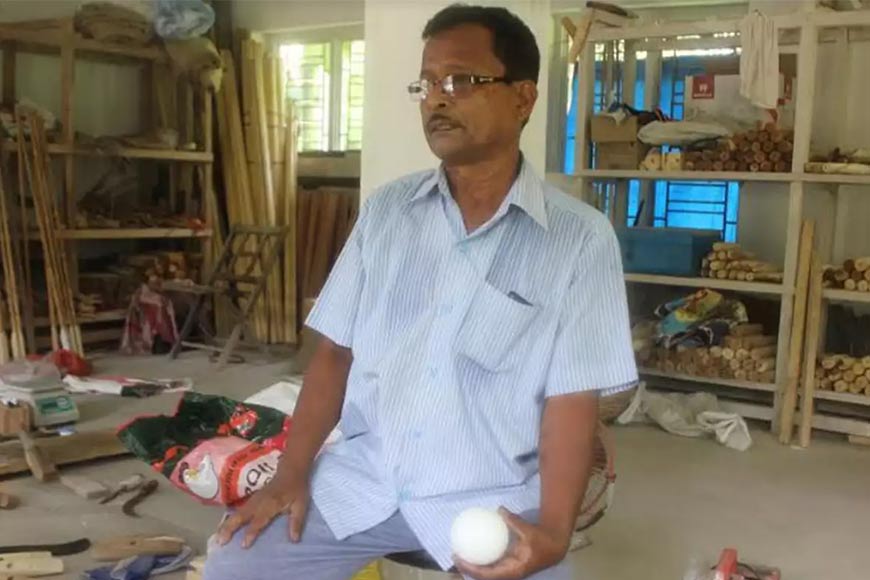 Polo-Ball maker of Deulpur
In the years that followed, India supplied polo balls to the US, the UK, Australia and New Zealand. At this point, inspired by the success of the Baugs, neighbouring families also got into the enterprise. As business boomed at Deulpur, four major players including Baug Brothers, Kolley Das, Baug Company and Hazra & Sons joined the manufacturing and exporting business. More than 100 families were directly and indirectly involved in the business.
All the polo clubs in the country were fully dependent on Deulpur for their balls. The business got a major boost with the formation of the Indian Polo Association in 1892. The country boasted of 100 clubs by 1900. Bamboo balls were supplied by Deulpur craftsmen across the country. In 1945 export was done indirectly through a lady entrepreneur named Eromm. She ran a company by her name and purchased balls from Deulpur and exported them to European countries. However, Eromm sold her company and left India in 1947.
Subsequently, Baug Brothers was set up and they soon became a major exporter of wooden balls and their polo balls were preferred because they produced a whistling sound and that helped the player to hear the ball coming and thus avoid getting hit by it.
Among several clients of Baug Brothers, J. Salter and Sons of UK, founded in 1884 by James Oliver Salter, was the biggest importer of balls from the village, ordering more than 100,000 of the 250,000 balls exported annually. The company gave finishing touches in Aldershot, adding the Salter brand name. The company, now owned by Sean Arnold Sporting Antiques, has stopped importing wooden balls.
In 1990 fiber-glass polo balls from Argentina were introduced in the market. The Argentinian balls were preferred because of their uniform weight and they lasted much longer, virtually decimating the wood ball industry. All the four major Deulpur manufacturers stopped their business and switched to other professions. The annual polo ball production, which once stood at 250,000 balls, has now dwindled to just 2,000 balls at present which are manufactured and sold to polo clubs for practice sessions. Even S.C. Baug & Sons has now changed name and manufactures and sells mallets just to remain emotionally connected with the sport. Meanwhile, the tin shades that once housed factories have been replaced by residential buildings in Deulpur.
Image Courtesy: Internet