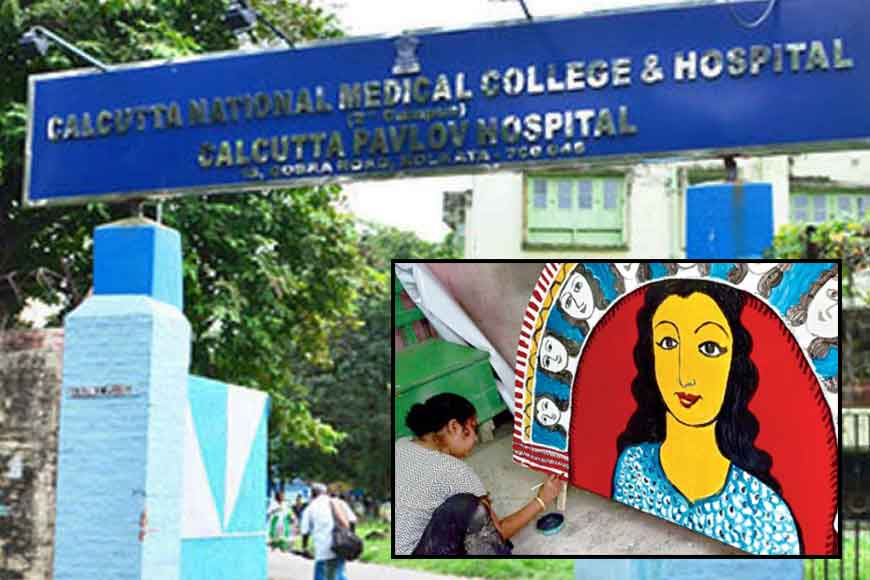 Gone are those days when people suffering from mental illness were kept away from the society and subjected to isolation. The society is gradually embracing people who we have considered marginalized for long by creating an inclusive environment for their well-being. Recently held Rong Maatir Panchali is an example of the same. Take for example 25-year-old Tukai Sadhkhana of Chengail, who has been a resident of Pavlov Mental Hospital for last three years. With the help of a non-profit organization, she attended many workshops and mastered the art of crafting things from terracotta.
Now, she has also taken up the painting brush which has added new colours to her life. 38-year-old Sita Maity is also a resident of Pavlov Hospital. She has lost her husband and none of her family members take care of her even after her recovery. As they say, "Every cloud has a silver lining." Both Tukai and Sita were called upon to showcase their art at Kumartuli as part of Rang Maatir Panchali on Poila Baisakh.
Sita is very confident with her painting brush in her hands. She has even drawn a portrait of herself. While, Tukai has created her silhouette. Last February, Tukai and Sita worked together with 40 residents of Pavlov and put up an exhibition after which they were called for the Kumortuli exhibition. Their drawings include Ma Durga, birds, flowers, plants and many other images that have struck a chord with the audience.
Sita also loves listening to music and baking. Tukai has hardly ever got an opportunity to step out of Pavlov Mental Hospital. The exhibition at Kumartuli offered them new wings to fly so that they can easily escape from the scars of their pensive journey.