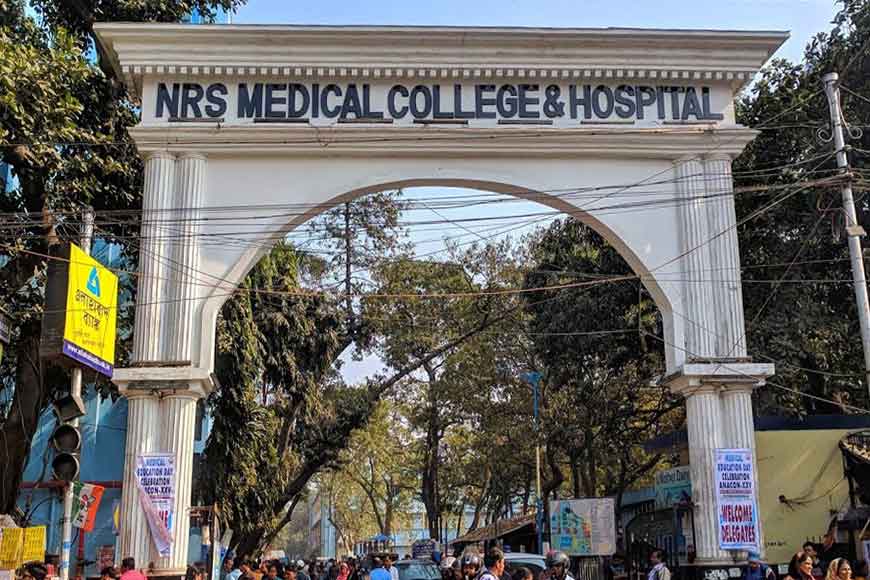 Only the other day I was browsing through a news where doctors of a state run hospital in Alipurduar had performed a complicated brain surgery and literally gave a second life to a teenager. And mind you state run hospitals do not fleece patients like most private corporate hospitals do. Rather they do most operations free of cost. Another news had also made me proud as Kolkata's well-known government run SSKM Hospital was soon bringing in robotic surgery, something that costs lakhs for any patient in any private hospital of the country. And how many organ donation then organ transplants took place in government hospitals of Bengal in the last few months? Many actually.
So, when the news of two critically injured junior doctors assaulted by truck loads of hooligans claiming to be a dead patient's family members hit the headlines, I kept asking myself what goes wrong in this doctor-patient relationship quotient. Why will a young bright doctor who stood 180th in all India medical entrance, a doctor who came from a poor family and had to really study hard to reach this position, be assaulted? A 75-year-old patient dies of cardiac arrest, and does the onus of every death fall on a doctor? Even Dr Mukherjee, who was assaulted was not even part of the team of doctors who was looking after this patient. Yet his skull was fractured and he had to go through a complicated surgery yesterday to save his life!
This pattern of doctor assault has been in West Bengal since decades. I myself had a first hand experience of one such assault at my uncle's nursing home, where a patient died during operation and my uncle and aunt who were both doctors, but did not even take part in the operation and were at home when it was being performed, were dragged, assaulted, their nursing home smashed to pieces. And it was a pure case of mob fury, I even saw passers by joining in the assault without even knowing what has happened.
Life and death hang in balance, even doctors say everything is up to God before entering an operation theatre. Then why does every patient death attributed to doctor's negligence? State-run hospitals in Bengal have made mass improvement in infrastructure, facilities and even going online. These days one can even book OPD online instead of standing in long queues. Difficult and path-breaking operations are being performed at throwaway costs, that would have otherwise cost a patient lakhs. Most facilities are for free. Dedicated doctors for no additional fee or benefit work relentlessly to serve poor patients. Yet the pattern of mob assault do not change. Why? Who will answer?