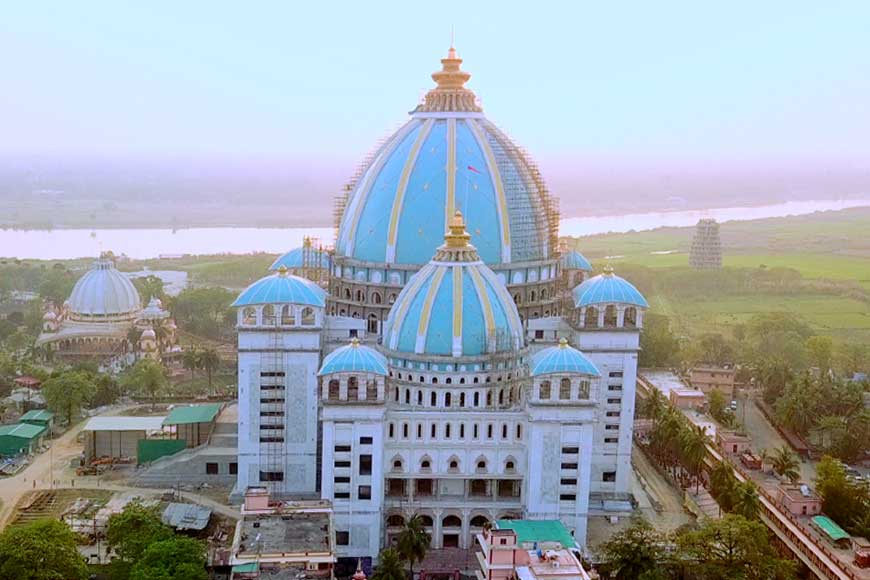 The Rathayatra celebrations this year will be different. The COVID-19 scare has left the famous Rathayatra of Puri and even ISKCON in a quandary about holding its annual Ratha Yatra festival at its global headquarters at Mayapur in West Bengal and in the city. Taking out of Lord Jagannath and his divine siblings Lord Balabhadra and Subhadra Devi on chariots means huge crowds that carries with it the risk of contamination as a large number of devotees would flock to have a glimpse.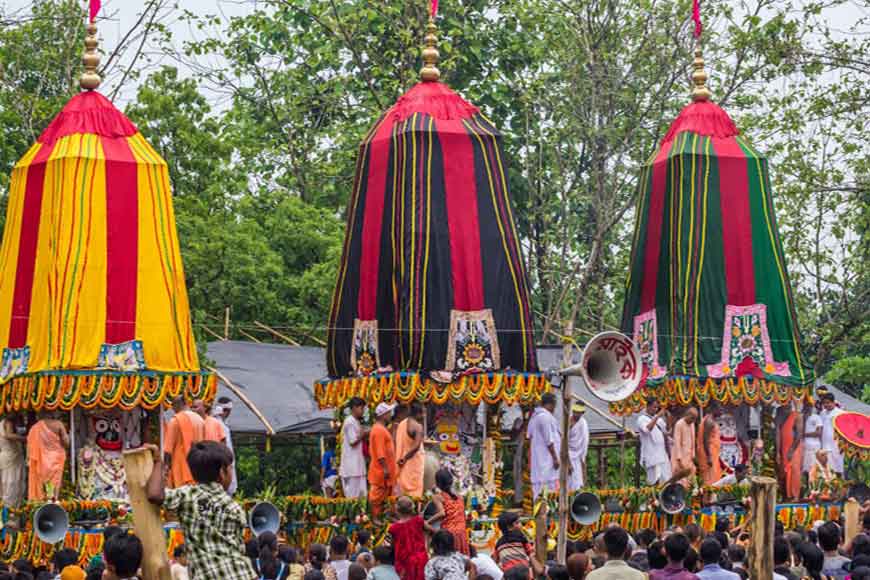 Rathayatra being celebrated at ISKCON-Mayapur-(2011)
This year the festival will be held on a low-key but all rituals will be carried out. The chariots will be taken from the Jagannath Temple at Rajapur to Mayapur Dham, a distance of six km in Nadia district. The whole yatra will be livestreamed so that thousands would get to see it, instead of crowding on both sides of the road and jostle to touch the ropes of the chariot that can lead to a risk.
This digital venture has been named as Mercy on Wheels. Those who register their names on this site will be sent a code and accordingly they can see the live celebrations as live telecast. Even by virtual simulation, one will be able to pull the chariot ropes sitting at home just like they do on the streets. Holding a chariot rope is considered to be very auspicious. Even virtually devotees can offer Bhog to the Lord. It will happen from one house to another through simulation.
Similarly, Snan Yatra was also held at ISKCON Kolkata's Albert Road temple premises where no devotees were allowed. Only a handful of monks performed the rituals.
Story Tag:
Festivals of Bengal, Rathayatra, ISKCON