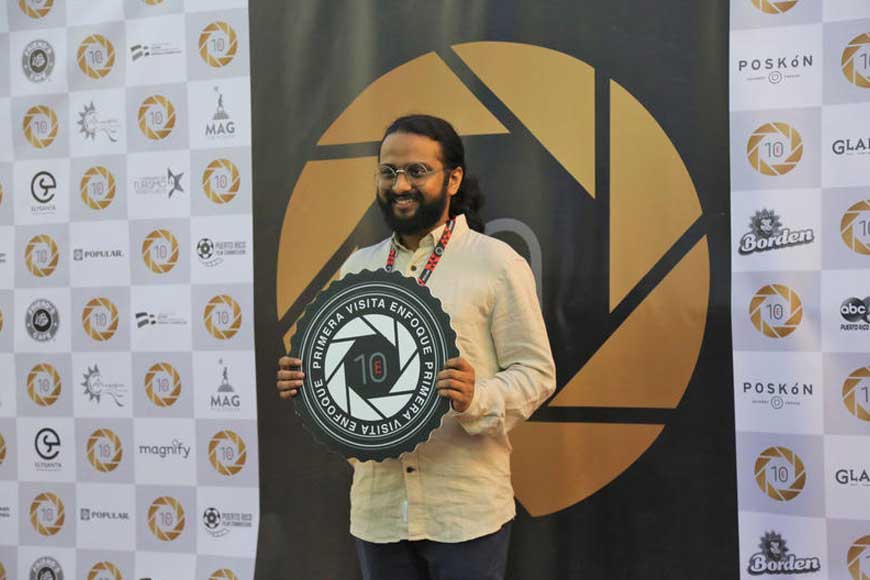 Talk about a ruling passion. As an Information Technology engineer from IIT Mumbai, employed as research associate at his alma mater, Tanmay Shah was seemingly all set, until the day he decided to chuck it all and take up filmmaking.
Initially, he was making films in Mumbai on weekends, but when he realised his true calling, he returned home to Ahmedabad and launched his production house Friday Fiction Films in 2014 with a cinematographer friend. The very next year, he decided to implement a seemingly impossible plan: to release one short film every Friday for an entire year. He stuck to his challenge and shot 52 zero-budget short films in a year as part of his '52 Films Project'. All the films were shot in Ahmedabad. With the successful completion of the project, Shah made it to the India Book of Records and the Asia Book of Records in 2016.
Now a well-known name, Shah makes corporate films, documentaries, and ad films through his firm. His recent work Walls that Matter was selected for the 27th Kolkata International Film Festival (KIFF) for the 'Competition on Indian Documentary Films' section. Shah took time off from his busy schedule to join us for a tête-à-tête before the fest. Excerpts from the interview:
• Tell us about the subject of the documentary. Why and when did you plan to work on it?
Walls that Matter is the story of a specially-abled artist/painter who is on a mission to generate art awareness among children by decorating walls of municipal schools with educational paintings. It happened that I found the artist going to remote villages even during the pandemic. I happened to accompany him on his visits to municipal schools and decided to work on this project. It turned out that he has done more than 5,000 wall paintings, and is working with more than 200 municipal schools. It was personally inspiring for me to bring this story to a larger audience. This can inspire a lot of specially-abled individuals to not give up in life.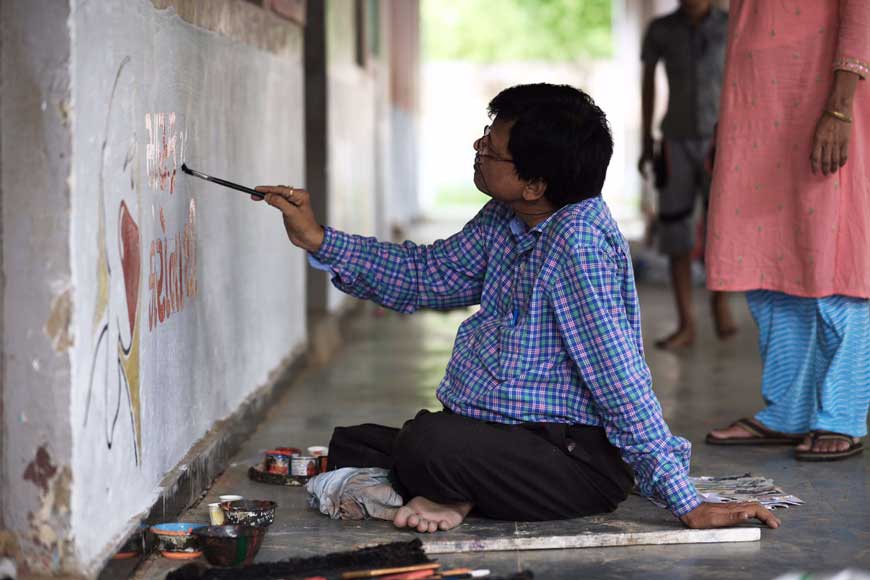 • Please introduce our readers to the journey you have undertaken so far.
I make social films. I am a former Research Associate from IIT-Bombay, I left my job to make social films. I made 52 social fiction short films in 52 weeks in 2015. My first short documentary Pinch of Salt is about salt pan workers in Gujarat, and it has won 17 international film festival awards. I run a film production house called Friday Fiction Films. I take a keen interest in making films on human efforts and communities that represent social change.
• What's your take on KIFF? How does it feel to get one of your documentaries selected?
It is a great feeling to have the Indian premiere of Walls that Matter at KIFF this year. KIFF is one of the oldest film festivals of our country. It is a privilege to see my film in the competitive section this year, with top 10 documentaries in the section.
• How long have you been making documentaries? Why?
It's been eight years now that I have been making documentaries. Documentaries are a powerful medium to bring social change at the grassroots level. I love using this medium and exploring creative ways to find a social discourse by making films about various things that affect me and society at large. I made Walls that Matter for 21 months now.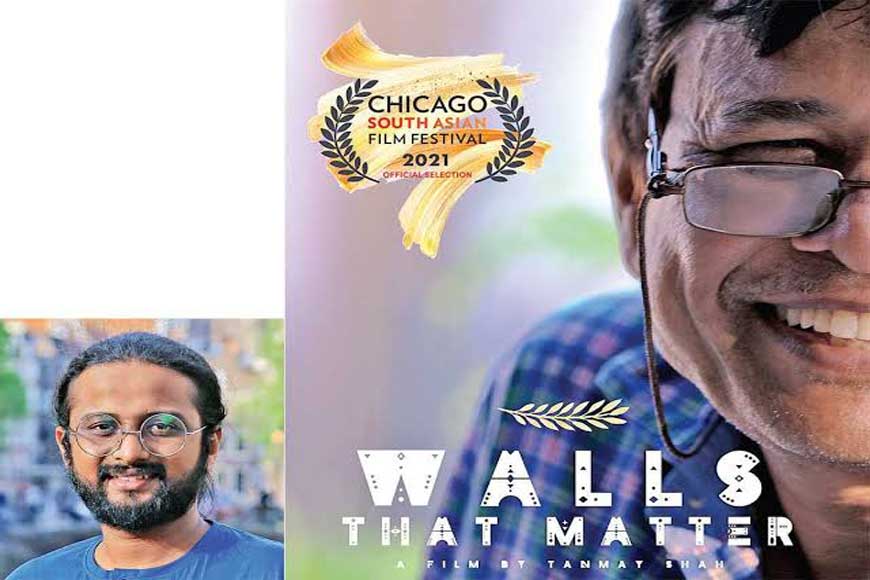 • What are your future plans?
I am working on two feature length documentaries in 2022. One is set in the northern part of India and one in the western part. Both are inspiring stories of individuals and communities worth telling.
• Documentary making is not very profitable in India yet. Funds are difficult to come by. What would be your message for youngsters who want to explore the genre?
The avenues to distribute documentaries may be meagre in India, but I think for anyone starting to make documentaries, it is important to understand that if what we make has local and global appeal, then the documentaries will attract a large traction in festivals and eventually viewers in general.
I think documentaries are a powerful tool of social discourse. I love how they are remembered by topics rather than scenes. It just makes communication through documentaries deeper and rooted to the core. Communication is clearer since a real caricature in terms of people and demographics comes into play. This aspect makes them unbelievable and believable at the same time.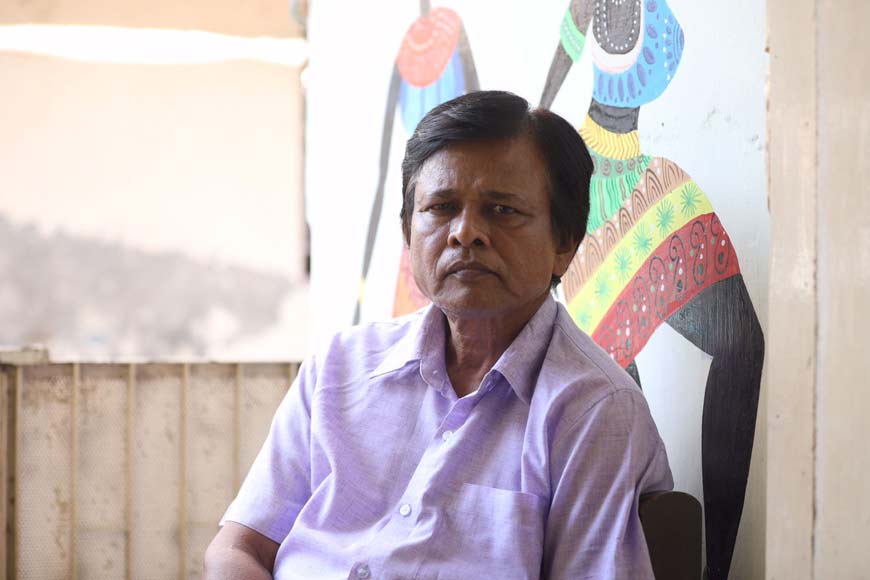 • Do you plan to take your documentaries to international platforms?
Yes, Walls that Matter is doing the rounds of international film festivals and has won several awards. I am planning to distribute it internationally by the end of this year.
• What are the scopes offered to documentaries by OTT platforms?
OTTs are looking for South Asian content and audiences at some point will have to delve into the vast pool of stories lying in the Indian diaspora waiting to be told to a world audience. They do take documentaries from broadcasting channels by and large, and I have seen a few individual independent documentaries with unique traction.
• How do you see the future of documentary filmmakers in India?
I personally think the future is extremely bright. The ease with which one can acquire equipment to shoot, and good exposure to powerful narratives, more documentaries will talk about things that can have great social impact. Once topics with national appeal start finding a way, documentary stories will find wings to reach various sections of our country. Possibly leading to much OTT content, and regional language broadcasting of documentaries could help create a great national pool of film makers willing to tell unique and compelling stories.

• Do the state and Union governments encourage documentary filmmakers?
Documentaries have been made for so many decades now and with a vast country like ours, there will always be a need to fund more and more topics for national interest. Governments with a dedicated goal of taking local and national content to global platforms can definitely accelerate the growth of documentaries. This can change the ecosystem to a documentary film market rather than mere entity funding.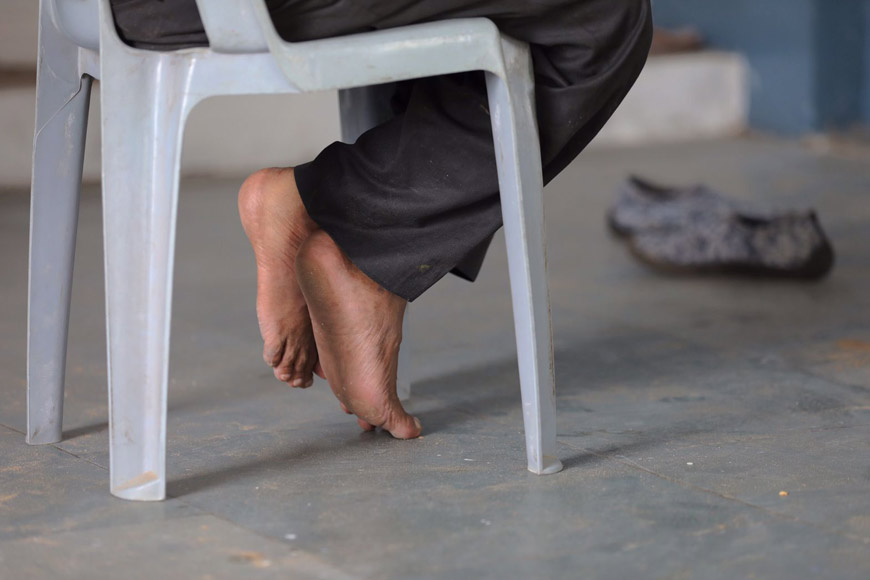 • What about fund sourcing required for documentary projects?
Documentary making is a long journey anyway. If the interest is driven by passion rather than funds, I think it eventually finds a way. It may start with self-sourcing, but does reach potential investors.
• How helpful are film fests like KIFF to promote documentary filmmakers?
By selecting and screening documentaries, KIFF is taking a major step in promoting the culture of documentaries. This is a great step to inspire more filmmakers. More content will come and will be seen in theatres. It feels really great to see this happening. This creates more interest in people to come and watch documentaries and possibly avenues in future to seek distribution or crowd funding.