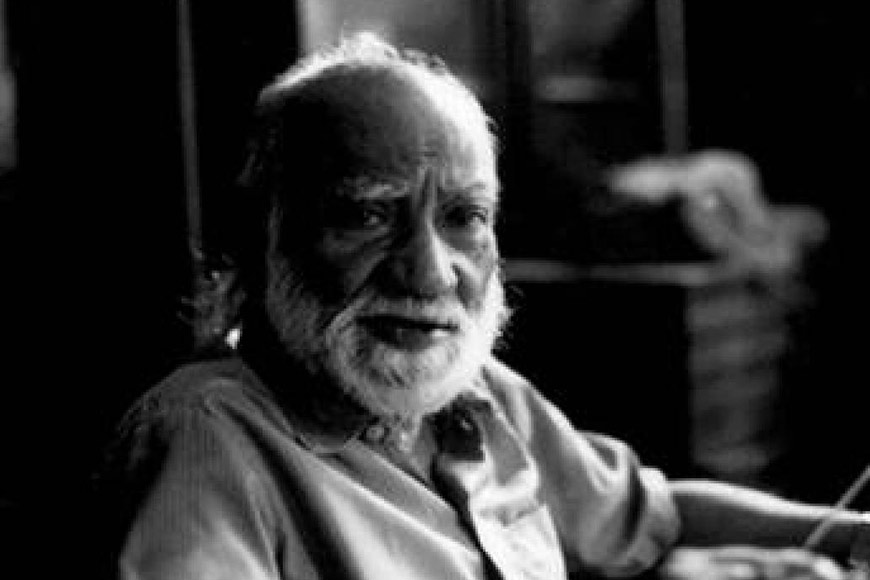 In his nearly 65-year career, Badal Sircar (1925-2011) became a pioneer when it came to taking theatre out of the proscenium and into the public arena. Anybody with any interest in Indian theatre will remember him as a ground-breaker in experimental and contemporary theatre, and his prolific run as author of more than 50 plays, including such masterpieces as Ebong Indrajit, Basi Khabar, and Saari Raat, which drove his 'Third Theatre' movement. Till date, he remains one of India's most translated playwrights.
Well-known filmmaker Ashoke Viswanathan seeks to capture all that and more in his documentary Badal Sircar & the Alternative Theatre, one of the entries at the 27th Kolkata International Film Festival (KIFF) this year. The documentary is an attempt to explore the world of alternative theatre, using Sircar as the central force. The film crisscrosses the complex labyrinths of non-narrative drama, mixing fact with re-creation and performance.
Excerpts from a conversation with Ashoke Viswanathan:
• Why did you choose Badal Sircar as a theme for your documentary?
As a theatre director, I have been working with Badal Sircar's plays for a long time. I have directed his plays, and interacted with him on several occasions. He was my professor at the Film and Television Institute of India (Pune) and initiated me into the concept of Third Theatre or alternative theatre. So I already had an insight into the nature of his work.
When I started making films, it was always at the back of my mind to do a film relating to his work. I had already done a series commissioned by Doordarshan in the 1990s called Bengali Theatre Through The Ages, in which I had devoted one episode entirely to Sircar. I shot with him at the time, and that was very exciting as we re-created some of his plays.
Around 2013, I sent a proposal to Films Division of India to produce a film based on Badal Sircar. We were appreciated at several levels, but couldn't cross the final hurdle. I had done a lot of research, though, and I showed some pilot material and continued to do so for the next six to seven years. Finally in 2020, during the pandemic in fact, I received approval from the Ministry of Culture that this project could be done and so we thought of shooting, and they saw all the material and approved it. So it's been a very long process. The main reason for my doing this is that the experimental nature of Badal Sircar's theatre fascinated me, an experimental filmmaker. So experimental theatre was captured by an experimental filmmaker. That was the main theme.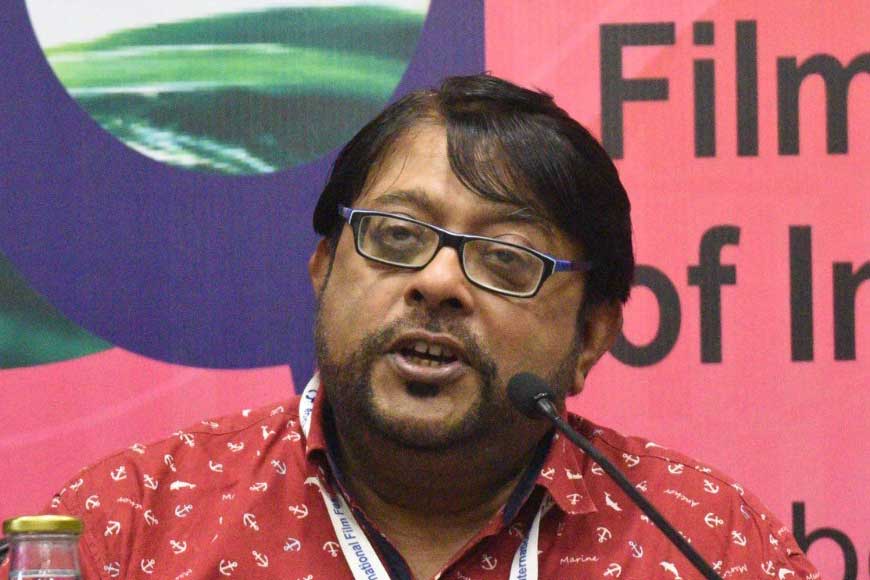 Ashoke Viswanathan
• How did you feel when your documentary was selected for KIFF?
I was genuinely very happy and felt that the jury must have been perceptive in their detailed selection because it's an important subject in itself, leave aside my cinematic abilities or dramatic qualities. To make a film on Badal Sircar is so important. So the Kolkata Film Festival needs to be congratulated. I had earlier sent it for selection in the Indian Panorama section of IFFI (International Film Festival of India), and it was selected there too. It also received a very good response at the Goa Film Festival earlier this year.
The film has been doing well overall, and that is a reason for happiness. It is a step forward in our aim to popularise not so traditional material. Material that is out of the box is non-mainstream. So, it is a step in that direction. Therefore, if we end with the Kolkata Film Festival, they need to be congratulated for appreciating such a sensitive subject.
• Do you plan to take this film to international festivals?
Yes, absolutely. It will be sent to all major documentary centres because I think it has value. Definitely I am targeting all the major festivals such as IDFA (International Documentary Film Festival Amsterdam) in November.
• As a veteran film and documentary maker, how different is it to direct the two mediums?
I have made 11 feature films and more than 100 documentaries and short films. The basic difference between documentaries and fiction is increasingly getting blurred. Because people are using fictional elements in documentary and documentary elements in fiction. For example, for Badal Sircar, I have done a bit of recreation which is fictional and I also have non-fiction material from Mr Sircar and his theatre, spaces that he inhabits, and things like that. So in that sense, docu-feature is a whole new genre altogether distinct from a fiction film, and from the purely documentary. So this is a new genre, new area and exploring this area is very exciting and challenging.

• What message would you give to upcoming documentary directors?
First, content is the main thing. You need to select content which is relevant to the times, which is reflective of the kind of society that we live in, but which is also artistic. It should combine an artistic sensibility with social responsibility, that's very important.
• With the current pandemic situation, and halls struggling to pull crowds, what do you think would be the fate of this kind of documentary?
Well, I think along with OTT platforms, these documentaries should be also shown in niche theatres like Nandan II, which are open right now with certain restrictions. Mr Sircar staged many of his plays here too. If you want to feel the action of a theatre, you need to see it performed on stage. But it will give me more satisfaction if this documentary is shown on a larger screen as it is so physical in nature, with a lot of action, and that action is better captured on a larger screen.
Badal Sircar & the Alternative Theatre is scheduled for screening at Sisir Mancha on Saturday, April 30 at 6.30 pm