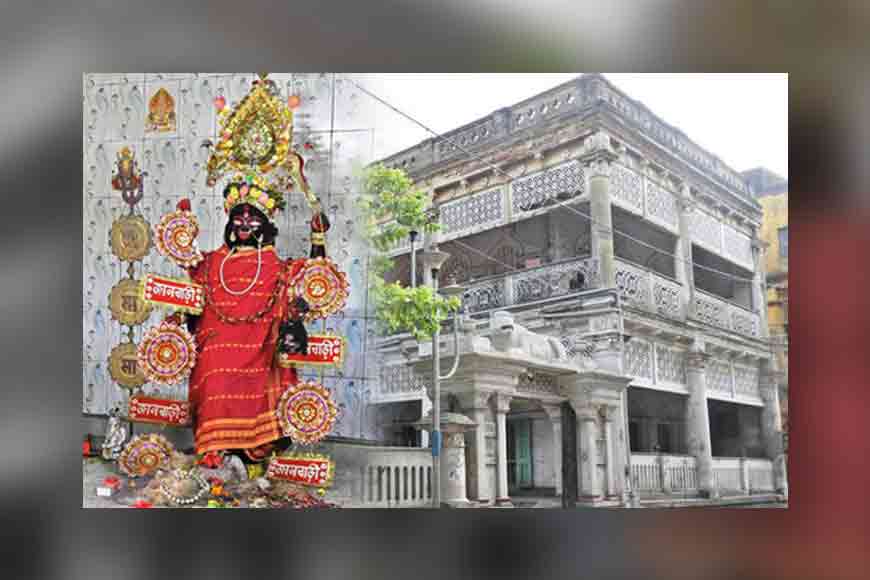 Howrah is a busy industrial town and the second largest city in West Bengal. It has a distinguished history of more than 500 years. The name Howrah was derived from the word 'Haor' for a fluvial swampy lake where water, mud and organic debris accumulate. Venetian explorer Cesare Federici, who travelled in India during 1565–79, mentioned a place called Buttor in his journal circa 1578.
In 1713, when Emperor Farrukhsiyar, grandson of Aurangzeb ascended the throne of Delhi, the British East India Company sent a deputation to him with a petition for a settlement of five villages on the west bank of River Hooghly along with 33 villages on the east bank. The five villages were: 'Salica' (Salkia), 'Harirah' (Howrah), 'Cassundeah' (Kasundia), 'Ramkrishnopoor' (Ramkrishnapur), and 'Battar' (Bator): all identifiable with localities of modern-day Howrah city. Places like Bagnan, Salkia, Uluberia, Domjur, Shibpur, Betor etc. have been mentioned as being part of Howrah. By 1728, most of the present-day Howrah district was under the jurisdiction of either of the two zamindars: Burdwan or Muhammand Aminpur.
Maharaja Krishnachandra (1710 – 1783) of Nadia had a learned pundit in his court. The Maharaja donated him 200 bighas of land in Belkuli (present-day Chakraberia), Howrah. His descendant, Srimat Achyut Panchanan was a noted sage who lived in Bally. One day, he found an idol of Goddess Kali in the river. The idol had four hands and was carved in black stone. He brought the idol home and began worshipping her daily. After him, his descendants, Ramkumar Bhattacharya and Nabakumar Bhattacharya brought the idol with them to their residence at Chakraberia, and formally set it up. Ramkumar Bhattacharya was a revered man in the locality. Later, a road was named after him in Howrah and it still exists.
The Bhattacharya family members were all highly learned men and were respected for their profound knowledge of the classical Shastras. Their home was a seat of learning and it came to be known as 'Jaan' (from the word gnyan meaning knowledge) Bari (house). 'Jaan' denotes a scholar and knows everything about the classical shastras. Their residence in Howrah is still known as Jaan-Bari.
Ramkumar Bhattacharya, his son Umacharan and later on, their descendants, Rajendraprasad, Dhirendranath, Haraprasad to the present Ramprasad Bhattacharya – are all 'Jaan' or 'The learned one.' Srimat Achyuta Panchanan was a brilliant astrologer who mastered the system of planetary calculations to such perfection that his words were prophetic. He could predict the past and future of events perfectly based on his calculations. A revered intellectual of his time, he was a royal confidante who was consulted by the elite members of the society. People from all walks of life had immense faith in him and thronged to Jaan Bari to know their future and sought his intervention to ward off evil from their lives. Ishwarchandra Vidyasagar visited this house. Maa Sarada also set foot here to meet Ram Thakur.
He was a baam-margi (orthodox) Tantrik worshipper of Goddess Kali and practiced Tantrik rites. His descendants continued the tradition and they still follow the same method of planetary and other calculations of astrology handed down to them over generations insists Ramaprasad Bhattacharya, the present Jaan patriarch of the family.
Times have changed and so has the family which is now fragmented by disputes over property. A feud among the descendants over the control of the institution has resulted in a number of Jaan Bari coming up in the vicinity, each one claiming to be the "original" one.
The current Jaan Bari at Dalalpukur has a Kali temple which is the centre of all religious and spiritual affairs. The original 8inch black stone Kali idol that was found and worshipped by Achyuta Panchanan remains hidden inside the chest of a bigger idol that was installed later. Beside the temple, there is a small chamber that is the hub of tantric activities. The Panchamundi asana comprising human skulls adorn this chamber where mysterious tantric occult rituals are performed. This secluded place looks eerie and is shrouded in mystery. Except for certain specific days, visitors to the temple are barred from entering the chamber earmarked for Tantric rituals. The house is still patronized by devotees who come in horde, seeking astrological consultations and solutions. In this age of information and science when the proposition of Destination Moon is gaining momentum, man's obsession with the macabre continues and astrology and mysterious tantric rites get sanctity in Jaan Bari, a house steeped in history and folklore.