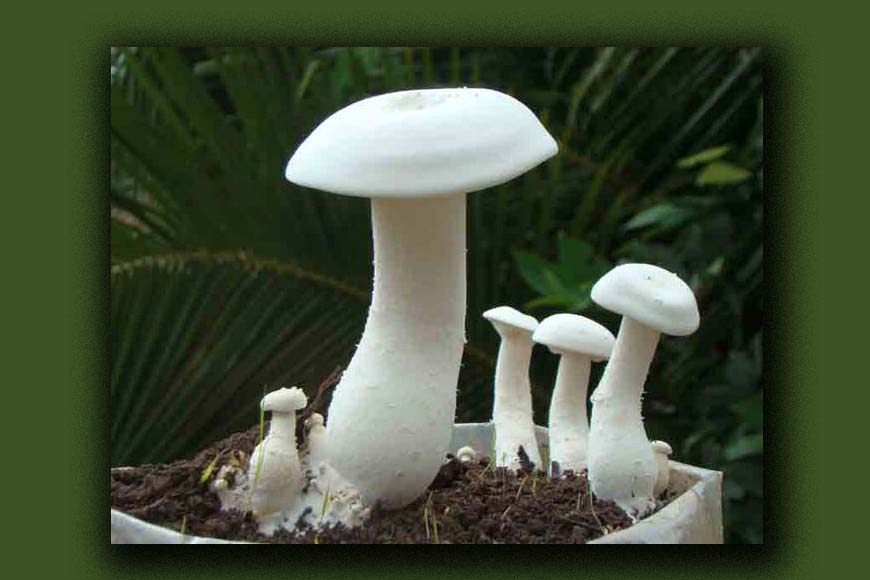 Jalpaiguri is showing a new way to combat the menace of country liquor that keep on taking lives of people, most of whom are poor and addicted. Jalpaiguri District Superintendent of Police and his officers wanted to save the tea garden workers from the ordeal of country liquor and stop the flourishing illegal trade. They came up with an innovative weapon of mushroom cultivation as a remedy to this persisting problem.
Making country liquor and Hadia was a regular household affair in various tea estates across Jalpaiguri. The workers would perpetually be in a state of intoxication. Police operations would be a regular affair. Despite regular raids and destroying of the liquor sheds, these would resurface in no time.When the accused were interrogated, they would blatantly say that without selling Hadia or country liquor, earning a living is simply was not possible for them. So the police force started considering an alternate source of income for the tea garden workers and help them return to mainstream. And the solution came in the form of cultivation of mushroom. First stop was Karala Valley Tea Estate.
Consequently, 10 self-help groups were created with 80 people associated with sale of country liquor. Mushroom farming started in full swing. The mushroom cultivation which started as an experimental idea, turned out to be effective as it has a good market. So the earning was good too. Mushroom is also a healthy food and can be used as a staple diet for the residents of the region.