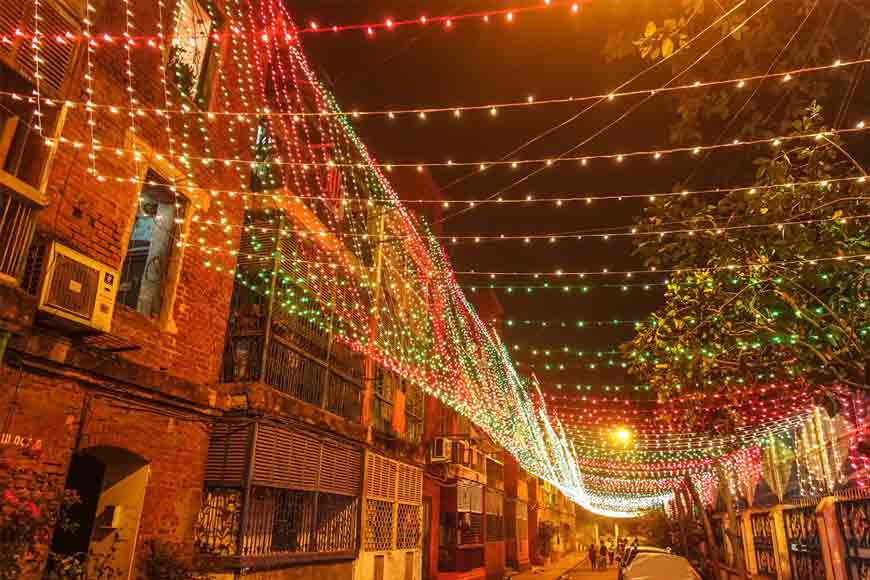 The narrow lanes and rows of brick buildings come alive every Christmas and Calcuttans know that if Park Street is the hub of Kolkata Christmas Festival, Bow Barracks turns the center stage for Christmas celebrations that continue till New Year. The week-long celebrations take place on the stretch between the rows of buildings and this place comes alive to food, songs and dance. But what is Bow Barracks? It is a locality in central Kolkata — just behind the Bowbazar Police Station, off Central Avenue. A small hub of mostly Anglo-Indian population who have lived here for generations even after the British left, come alive to the Sound of Christmas music. The striking red buildings of bow barracks are home to more than a hundred families. This place usually wears a silent look through most part of the year but comes to life during the Christmas season with the Bow Fest that have been running successful since ages.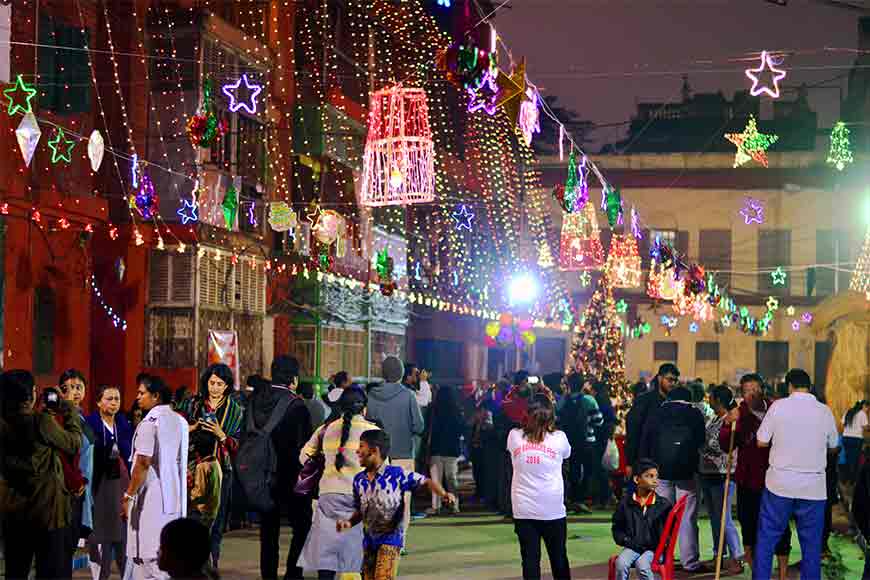 At a time when families are getting smaller, the Bow Barracks present a picture of unity in diversity with warmth of the people even welcoming strangers during this season of giving. The warmth of the people and the cordial bonding among them makes even a dull day seem special. It's like a big happy family. The Bow Fest as it is called usually continues till 31st December, songs and dance with the best singers and crooners, Santa comes to Barracks, Christmas Ball, Senior Citizen's Day, two days of floodlight soccer tournament and finally the year end dance at SFX church hall.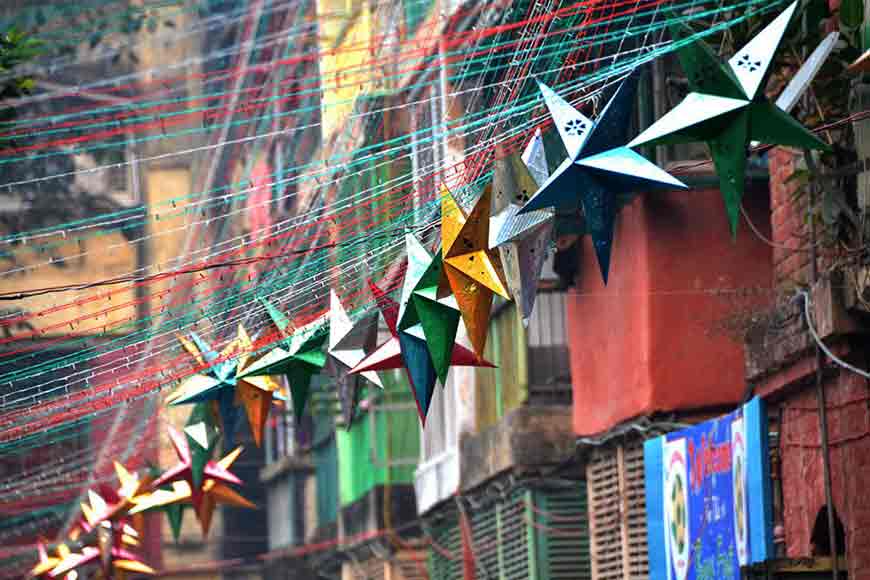 There are also celebrations for the underprivileged children including the Christmas tree celebration. There are games, pony rides, gifts, food packets as Santa Claus comes on a rickshaw, something unique only to Bow Barracks. Santa then throws gifts to the children after which, he even dances with them. Senior citizens day has bingo, musical chairs, dancing, etc. The year-end dance, starts at 9:30 pm and lasts till morning 6:00 am after which people head to the famous Tiretti bazaar/China town for breakfast.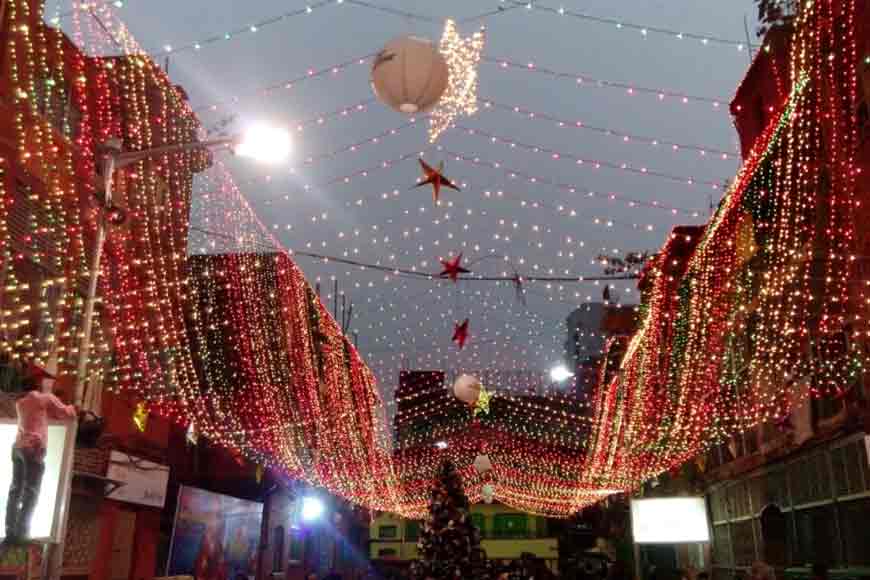 Young and the old dance together and though many old residents have shifted abroad, the bonding that Bow Barracks residents have come alive during this annual festivities. After all Christmas is a time for sharing.