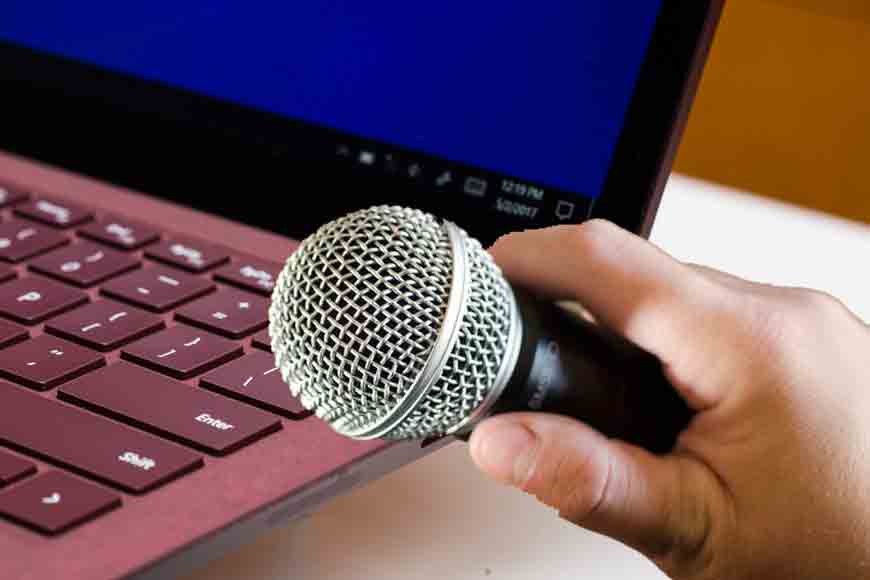 How many times have you stumbled while writing in the Bengali font and wished there was some technology that could convert Bengali voice recordings into text? How many times have you cringed while writing in Roman font all that you wanted to pen in Bengali? A computer engineer from Jadavpur University has the answer to your problems. Agniswar Chakraborty has developed an application, which netizens can use free of cost.
The user has to go to Chakraborty's site:
https://www.agnichakra.org/voicerecognition/index.php
Then, one has to click on the microphone shaped button on the right side. As soon as one speaks, the text appears on the dialogue box. There is even a separate box on the right for using punctuation marks. After completing his mathematics honours course from Presidency College, he took up a job for six months. Subsequently, he enrolled into a master's programme in computer application at JU.
After completing his JU course in 2010, Chakraborty continued his research for another two years. He has developed unicode fonts, as well as text converter for the old Bengali writing methods. Developing the Bengali speech to text application is part of that ongoing process. Suprisingly, Chakraborty doesn't have any business plans about this application. He doesn't wish to patent his work either. He will even expose all the source codes. For him it is a movement against the big software companies, and he wishes to provide this software free of cost.
Chakraborty's application can currently be used on a desktop. To convert it into a phone system he needs resources and budget. For him: "Knowledge should be free and the purpose behind doing this is to share what I have developed with the whole world." Is he another Jagdish Chandra Bose in the making who refused to patent his works?