Remember the1952 film Singing in the Rain, where the long black umbrella turns into a protagonist of sorts, tap dancing to Gene Kelly's memorable number
'Come on with the rain/ I've a smile on my face/ I'll walk down the lane/ With a happy refrain/ Just singin' in the rain'…..
Come monsoon and umbrellas are everywhere, in all sizes, designs and colours, bobbing up and down as people rush down streets awash with rainwater, making their way cautiously through waterlogged roads pockmarked with potholes. Umbrellas have gone through a long and eventful journey from being a mark of aristocracy to becoming an object of utility, this humble contraption has a story of its own.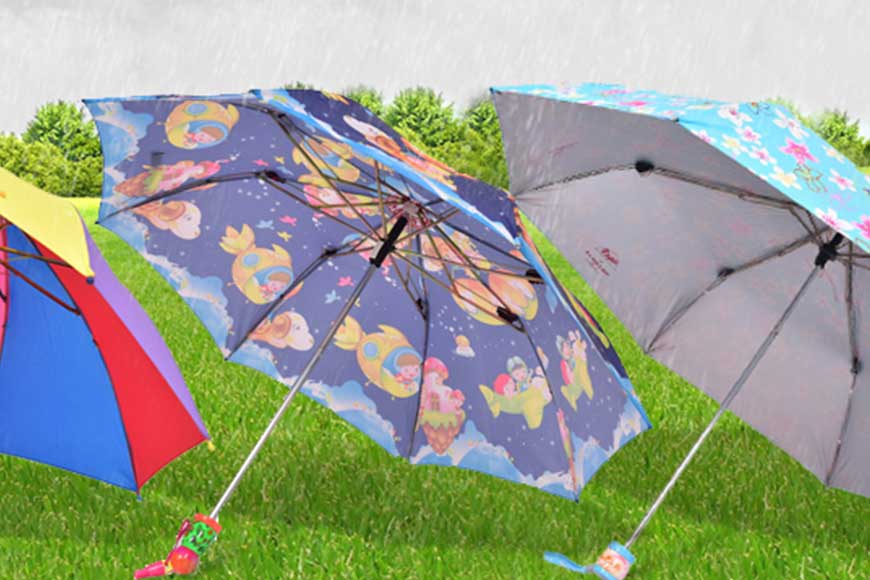 The British introduced the accessory in India where it was originally perceived as a mark of aristocracy. Those were the days when the 'bhadralok' Bangali 'Babu' would not step out of his house without his ubiquitous umbrella by his side. It was an accessory that was displayed with much pride as a status symbol. The year was 1942 and the country was going through intense turmoil. Most Calcuttans panicked as the fear of sudden bombings by the Japanese intensified and this led to many deserting the city and taking refuge in rural areas. The political crisis had also escalated.
Amid such volatile situation, Kartick Chandra Paul decided to stay back in the city and take care of the business established by his father, Tulsidas Paul. He followed in his father's footsteps and started manufacturing umbrellas and opened his first outlet at Purushottam Roy Street in Burrabazar. His products gained vast popularity within a very short time prompting him to set up a couple of more shops. But in 1947, Tulsidas breathed his last at the age of 52. But by then, the brand was well established. Over the years, in-house feud led to split in the business but the brand remained unchanged. As a trademark, K.C Paul symbolizes superior quality workmanship. People trust the name because the company has not compromised on quality.

From the classic black to the automatic and brightly coloured, from the inflexible to the compact five-fold, from the fancy transparent bubble to the high-wind type, K.C. Paul's umbrellas come in different shapes, sizes and designs to serve a specific purpose, combining style and utility. The 80-year-old company has become an institution of sorts and K.C. Paul's grandsons are now at the helm of affairs. They have expanded the business further and now targeting to reach newer heights, venturing out in search of unexplored areas of the country and even abroad where they can reach with their brand.