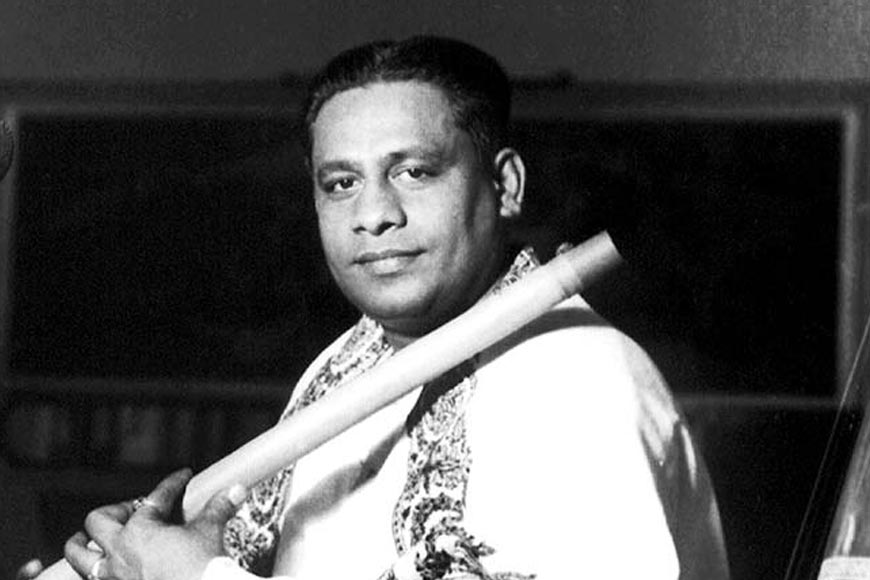 Since long, flutes were just stout musical instruments used as accompaniment for folk music. But then came one Bengali musician who gave a makeover to the familiar flute and elevated it to another level altogether as an independent classical instrument. He is credited to have created a novel bamboo flute (32 inches long with 7 holes) suitable for playing traditional Indian classical music. He also uplifted the flute's stature from being just an accompanying instrument to match any other classical music instruments. He created the space for flute as an independent concert instrument – that can be played for recitals in classical music programmes in the same manner as the sitar, sarod, sarengi or clarinet are played. He is also attributed for the creation of a special bass flute, and introduction of the 6-stringed Tanpura, high-pitched Tanpuri and Surpeti into Hindustani music.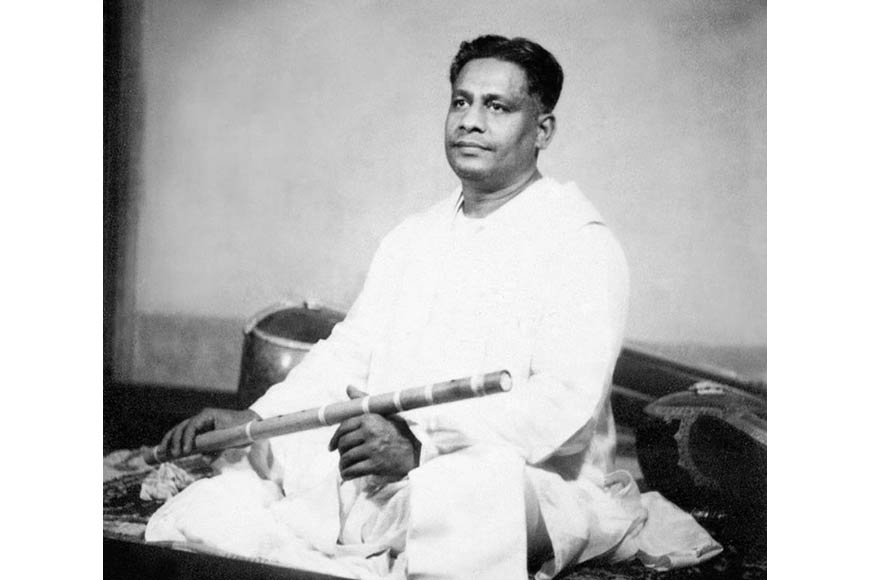 The great maestro and pioneer of Hindustani classical flute music, late Pt. Pannalal Ghosh aka Amal Jyoti Ghosh, was born on July 24, 1911 at Barisal, now in Bangladesh, into a family of musicians. During his childhood, Pannalal got involved in the freedom movement and then, to avoid getting arrested by the British police, he had to flee Barisal in 1926 and take refuge in Calcutta.
Contemporary Indian music director, songwriter musician, singer, composer, poet, novelist, polyglot, journalist, political activist, TV presenter, and occasional actor, Kabir Suman once reminisced Pannalal Ghosh in his column 'Sumanami' and wrote, "Pannalal the maestro, whose name features on the list of top-ranking musicians globally, was a very simple and humble man." He relates anecdotes about Pannalal that his father Sudhindranath Chattopadhyay shared with him ---

The office and studio of Hindusthan Records was located at Akrur Dutta Lane in Central Kolkata. Young Sudhindranath Chattopadhyay was at the studio to record his songs. He was scheduled to sing a Rabindrasangeet and Bengali modern songs, set to tune by Shailesh Dutta Gupta. They were all busy rehearsing the numbers before the final take, when a recording engineer interrupted the rehearsal and informed that Pannalal had dropped in at the office for some work. He happened to observe in the monitor the song and the young man (Chattopadhyay) who was singing the number and was so impressed that he urged to let him play the flute with the young man's vocals. There was an awe-inspired silence. Pannalal grew impatient and rushed to the studio floor. With folded hands, he stood and begged for permission to allow him to play the flute. The 'God of Flute' stood in front of the session flautist and humbly solicited his consent to play. Chattopadhyay was awe-struck and on the verge of collapsing to witness the drama unfold right in front of him. The session flautist bowed down and touched Pannalal's feet in reverence and uttered said, "We are blessed today." Pannalal asked for Chattopadhyay's approval as well! Pannalal and Chattopadhyay were more or less of equal age, yet Chattopadhyay bowed in front of Pannalal and sought the maestro's blessings.
Pannalal had dropped in at the office on some personal work and was not carrying his flute. So, he borrowed the session artiste's flute and began playing it during recording. In those days, it was customary for the flautist to play along with the vocalist's rendition from the beginning till the end. But Pannalal did not follow the conventional way. Instead, he played the flute only during the prelude and interlude of the song. Chattopadhyay said, "I was petrified and wondered how to go about the rendition when the man was playing the flute so softly in the backdrop as if he was humming the tune of the song."
When Chattopadhyay's music record was released, none of the instrumentalists' names featured on the label except the announcement, "On flute: Pannalal Ghosh." Throughout his career and life, Chattopadhyay often said, "Imagine, Panna Ghosh (with reverence) HIMSELF offered to play the flute at my recording! He was not human but a living legend, a GOD. He himself proposed to play the flute with me. Such an incredible incident occurred in MY life!"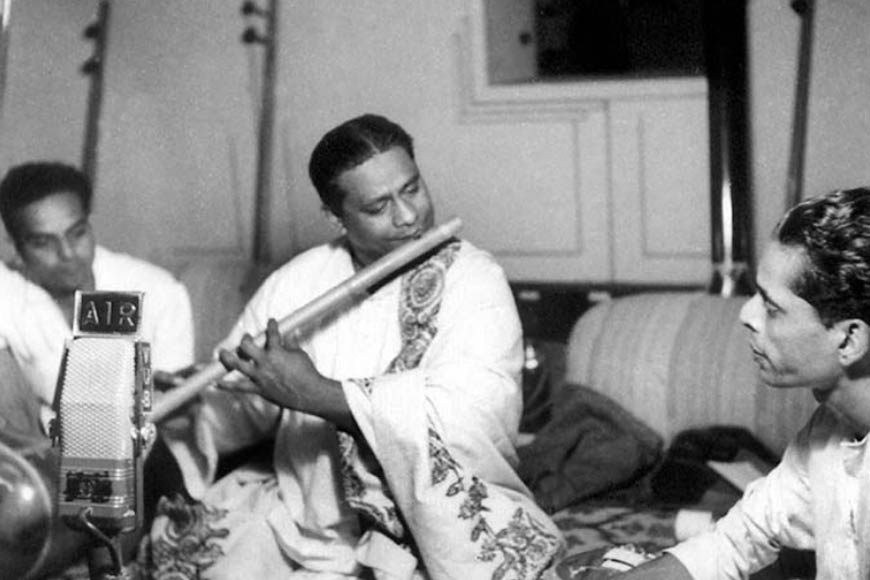 After joining All India Radio, Delhi, as the Conductor of the National Orchestra in 1956, he composed several path-breaking orchestral pieces including Kalinga Vijay, Rituraj, Hariyali and Jyotirmoy Amitabha. His contribution in semi-classical as well as film music was also equally important, and his name is permanently linked to many famous movies such as Anjan, Basant, Duhai, Police, Andolan, Nandkishore, Basant Bahar, Mughal-e-Azam and many more. Pannalal Ghosh will be forever alive!