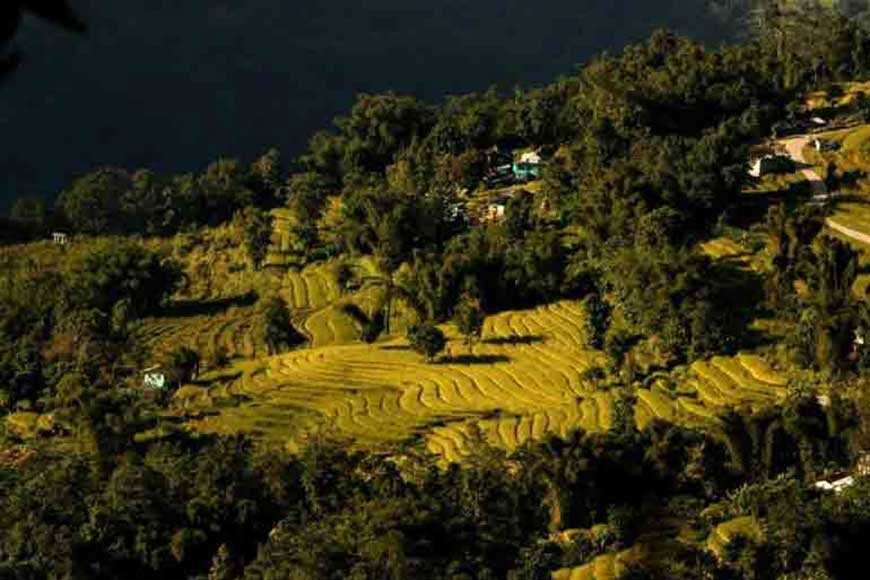 If you wish to enjoy a Lepcha lifestyle in the heart of Bengal, then you must be amidst the picturesque and serene village of Kagey. In the lap of Neora Valley National Park in North Bengal near Kalimpong, through the green forests of Pedong, one can reach Kagey during any part of the year.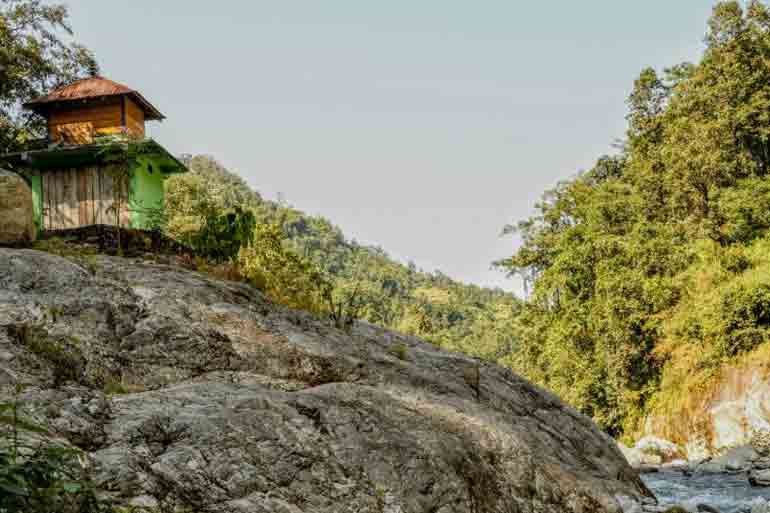 The entire village is covered with organic crop plantations along the mountain steps. There are numerous homestays in the area and Kagey offers you a dream destination with a quiet and cozy stay in one of these homestays, tucked within the outskirts of Neora Forest, overlooking the blue hills and endless bloom of red Rhododendron. Kagey almost serves as an escapade, far from the hustle and bustle of city life. You can take long strolls along meandering village paths through pony trails or nature walks with chirping of unknown birds, the frolicking rivulets and mighty Mt. Kanchenjunga as your only companion. For every nature lover, Kagey is a wonderful tale scripted amidst pristine nature.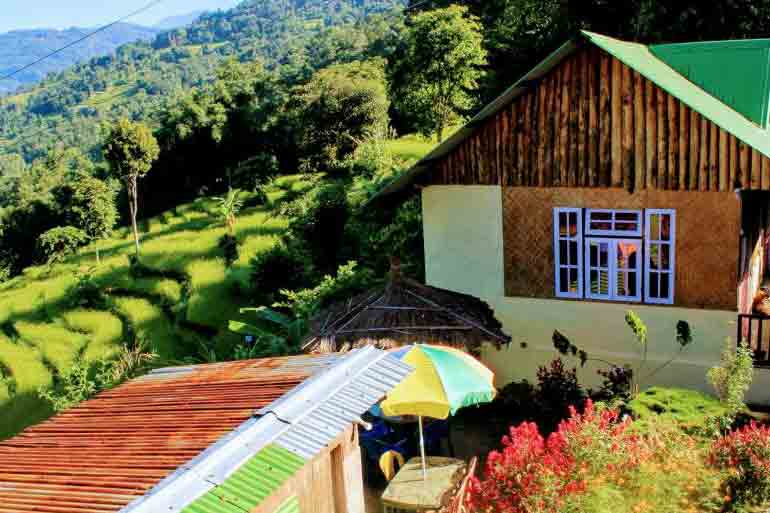 A 15-minute walk from Kagey will take you to the 50-feet high Jhakri Falls. If you love adventure, you can even bathe at the foothills of the falls. For any nature lover, Kagey is like a picture out of a fairytale. Just 3 kms away is the village church that locals say is almost 300-year-old, a monastery and the quaint village school. And then there is the Ramitey Dara viewpoint overlooking the school from where you can see the best view of the meandering Teesta River. You can make a small trek to Kagey-Top, it's a short 1 km up-hill trek, fabulous view of Mt. Kanchenjunga and various birds can be seen from the Kagey Top.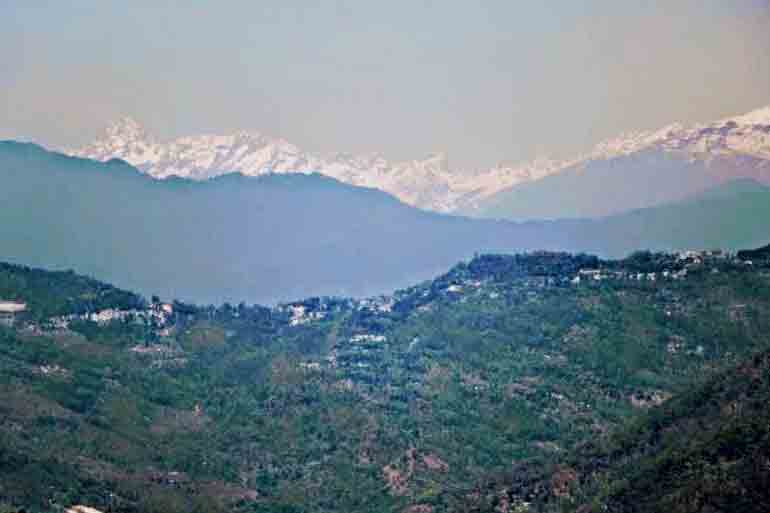 How to reach
Take a train to New Jalpaiguri Station and book a car that goes to Kalimpong/ Pedong. Prior information to the homestays will help you to arrange for a pick up from any of the above mentioned towns. Else you can also hire a car directly to Kagey, though at times it is difficult to get one as it is an offbeat destination.
Nearby Places to visit
You can make a trip to Lava, Loleygaon, Rishyap and Pedong from Kagey. Even Kalimpong is close by, so a whole day trip to Kalimpong is also possible.

Best time to visit
Winter is the best time to visit Kagey to get the best view of Mt Kanchenjungha. Monsoons are also very romantic with streams and rivers filling up. Summers are cool.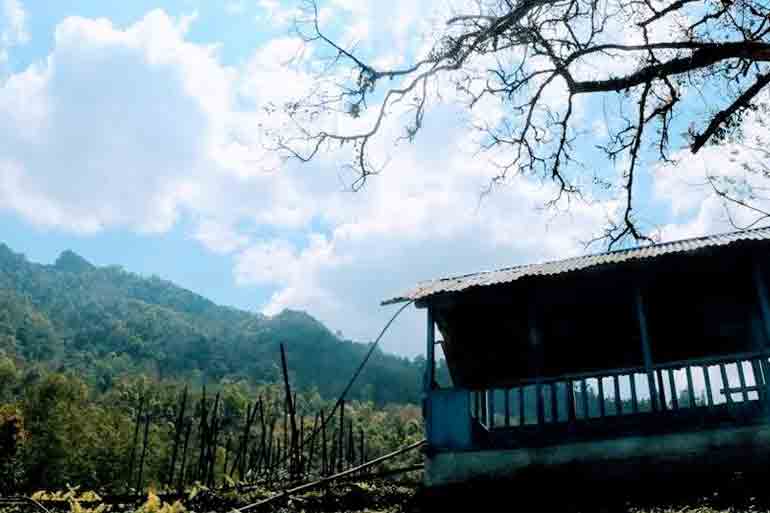 Story Tag:
Hill Station, Kagey, North Bengal Tourism