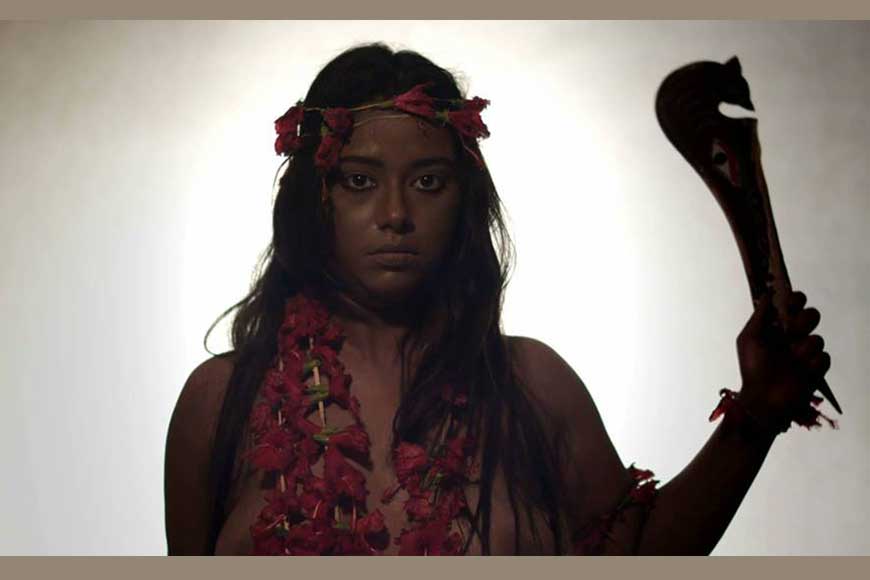 Subrata Sen's first documentary 'Kali' has been selected for screening under the category of Documentary Film at the non-competitive category of KIFF. The director, with this documentary has made an attempt to address the concept of dark-skin shaming. Sreemoyee Bhattacharya spoke to the director about his cinematic journey.
• KALI is the first documentary film you made. Previously you made at least 11 feature films. How different was the experience?
Not much of a difference, except that in feature films, you normally work on a schedule. When it comes to a documentary, I had the privilege to shoot whenever I wanted to shoot. That was the only difference.
• You have chosen a relevant topic: our obsession with a woman's skin colour. Do you think such documentaries creating social awareness is the need of the day?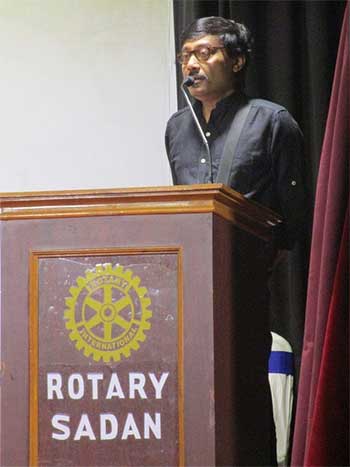 A documentary is a creative interpretation of reality. It is also an attempt to create awareness in the society. Whether it can make a significant change and break the needless shackles of the society, is a difficult thing to say. My film primarily deals with two aspects of our society. The first is our obsession with Mother Goddess Kali, who is dark and fiercely powerful. Bengalis worship Kali with high regard and reverence. At the same time when it comes to defining beauty or marriage, we tend to reject dark skin. My documentary primarily highlights and reflects upon this dichotomy.
• How will your documentary help in destigmatising the concept of shaming one for his or her skin colour?
My documentary shows the reality of the society. I am not here to provide a solution. Kali is a mirror of the society. It shows the double-standards of Indians who eulogize Goddess Kali with great respect but have a strong sense of resentment towards dark skin. I have gone into all aspects of it pertaining to this. There is a feeling amongst certain knowledgeable people that dark skin was never ostracized before the intrusion of British. If you do an extensive research, you will see that plenty of our deities were originally dark. The transition to fair skin came with the passage of time.
• How have you dealt with the topic of a Hindu Goddess without irking the general public who seem to be religiously sensitive these days?
I do not personally think that it will offend people because the documentary talks about how Kali came into being, the origin, the mythology and the history. Bengal plays a major role in how Kali was defined. The image of Kali was conceived and worshipped by an individual of the 14th century. Before this, there was no distinctive image of Kali. My documentary basically revolves around this. It has got nothing to do with religion per say. It is more of an academic research which talks about Kali and tantra.
• Do you think it will be easy to have your movie passed by the censor board?
I don't think there will be any problem with the censor board regarding religion. What I feel is, there could be a problem regarding nudity. Nudity goes hand in hand with Kali but Indian censor board does not allow nudity. The censor board might object to certain visual treatments in the documentary.
• Which other social causes do you believe film makers in India and Bengal should take up?
Documentary film-makers are already taking up a lot of significant social causes in their work. The directors are doing the needful. KIFF this year, features plenty of films which address social issues that must be taken up. It is about time we talk about these and take a firm stand.
• Do you think documentaries can create awareness for a larger audience? If so, how?
At the moment, it is difficult to say something certain because documentaries are not released properly in the theatres. So people do not have an opportunity to go and watch the film. Previously, there used to be a separate slot for documentaries in Doordarshan which is not there anymore. If the government creates a separate slot for documentaries on television or separate provision for screening before a feature film begins, this might help. Last year, I got through with the shooting of my documentary. KIFF has provided an opportunity to offer a public screening in Bengal after a year. So, the concept of public awareness is dubious.