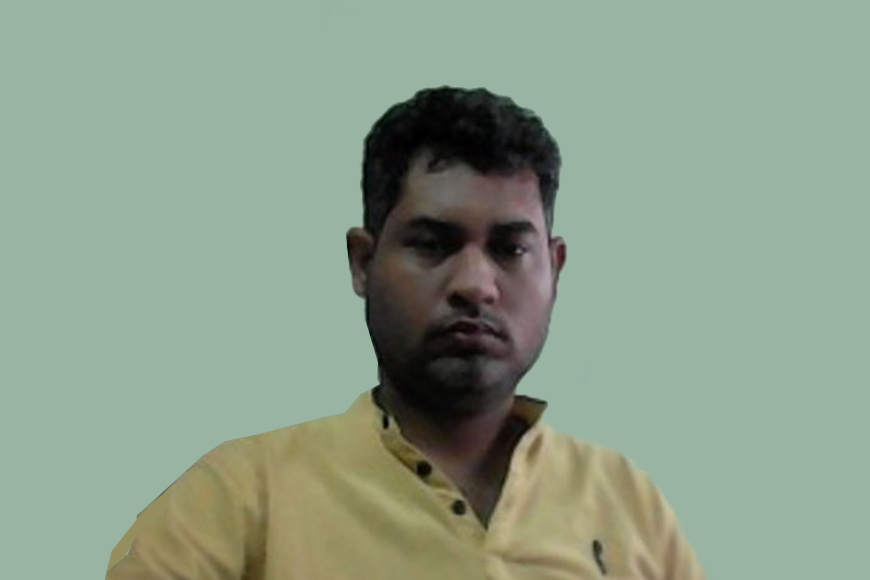 Kalna in East Burdwan district is an ancient town on the western bank of the Bhāgirathi river. The town is more popularly known as Ambika Kalna, named after the goddess Kali, Maa Ambika. Now the town is at the centre of attention because of scientist Arindam Modak, who has been named in the list of the world's best scientists.
Arindam Modak's name shines bright in the list of best scientists, published annually by the prestigious Stanford University. He is currently working as a Senior Scientist in the Department of Chemical Engineering at IIT Delhi. Arindam did his schooling from Kalna Maharaja Vidyalaya. Sanjeev Gangopadhyay, a student of the same school, had earlier got a place in the list of world's best scientists and now another ex-student of the school joins the list of world's best scientists. The school plans to honour him for his academic accomplishment. .
Stanford publishes a list of the world's best scientists on the basis of the number of research papers the researchers/scientists have published, the number of patents they have registered and Arindam, who is doing research on organic chemistry, has been shortlisted.

Arindam, a resident of Talbona in Hatkalna, cleared his secondary school examination in 2000 and higher secondary exam in 2002. He did his Masters in Chemistry from IIT Kharagpur and later did his PhD from Indian Association for the Cultivation of Science. He has been working as a scientist in countries like China, Japan and Israel. He did his post doctorate from Toyota Central R&D Lab in Japan in 2015. He had worked as a researcher at Tianjin University and the S&B National Center for Basic Science Institute in Kolkata. Arindam is currently involved in research on alternative energy and pollution prevention at Delhi IIT. Stanford's recognition has made him happy, but Arindam doesn't get swayed by laurels and accolades that come his way.
Arindam's field of research is energy and environment. Since 2020, 19 of his research papers have been published and he has received patents on two of them. According to him, the demand of hydrogen as a fuel will increase in the coming days. He is working on oil substitutes and alternative sources of energy including producing energy from recycling garbage. He is also harnessing pollution-free environmental research. The family of the 42-year-old Kharagpur IIT alumni is proud of his achievement.
Arindam is indebted to his school teachers and confesses that his teachers have always been very supportive and contributed a lot to his success. He specifically mentions his chemistry teacher Amal Kumar and physics teacher Maniklal Guhra, who went out of their way to encourage all students and devise ways to make them interested in science. Srimanta Ghosh, headmaster of Kalna Maharaja Vidyalaya, is a proud man today who is singing paeans about the brilliant ex-student of his school and hails Arindam as an inspiration for the younger generation.