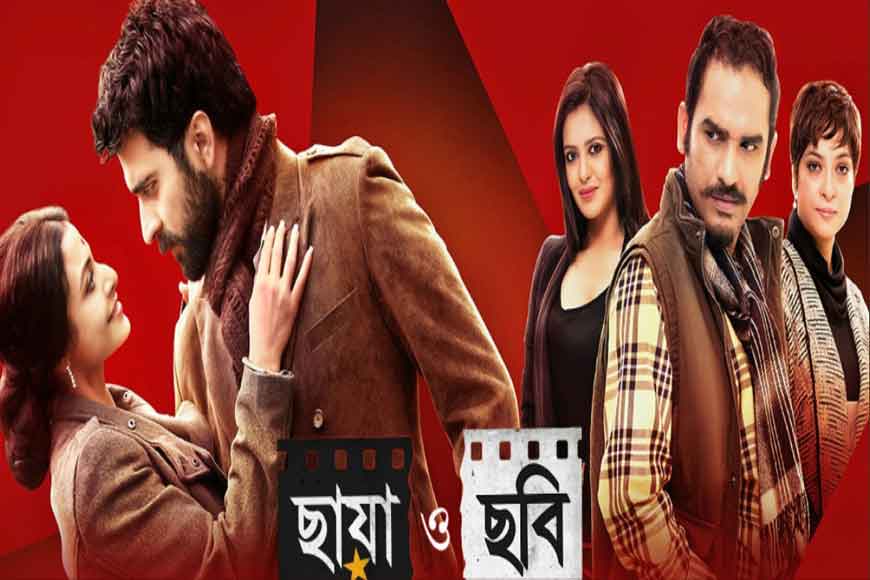 Remember Byomkesh Parbo? Bengal's two brilliant contemporaryactors Abir Chatterjee and Ritwick Chakraborty came together as Byomkesh-Ajit and their easy chemistry rocked the silver screen. Both are method actors with a solid theatre background, and that surely gets reflected when they perform in movies. They do not need to flaunt any six-pack glamour, the kind Bengal's audience is used to seeing these days with Jeet, Dev, Ankush or Soham. But they are powerhouse performers, whose brilliance and perfection outshines any requirement of the so called macho hero style.
After the phenomenal success of 'Bisorjon', director Kaushik Ganguly has cast the two artistes in 'Chhaya O Chhobi', a film with several layers. 'Chhaya O Chhobi' is not a typical love story, a tale of love between two selves, but explores other layers which we feel, but cannot typically define,'explains Ganguly. We all know Ganguly has been a superb story-teller on celluloid and he has used the Abir-Ritwick chemistry in a new light in his movie.
'Chhaya O Chhobi', is a love story, with a difference, also featuring Koel Mullick (who returns to the screen after a two-year hiatus) and Abir Chatterjee in the lead roles. Shot in picturesque locations in and around Darjeeling (before the Hill turmoil started) and featuring quaint little hamlets, tucked amid verdant nature, the film is a visual treat from the very opening shot.
Ganguly uses the technique of 'film inside a film' to relate his story. While the actors enact as per the given script, people attached to the movie come close and make a story of their own, behind the camera. This concept must have inspired Ganguly to make 'Chhaya O Chhobi'.
The film explores relationships and delves into issues of new friendships, a reflection at old and wounded ties and scrutinizes how old and forgotten bondsfrom the past can be mended. The film begins with NRI Maya (Churni Ganguly) who reaches Darjeeling with her unit to shoot her maiden Bengali feature film. Initially everything goes perfect until Rai, the female protagonist of the film suddenly goes missing without any prior intimation. Rai's beau and the male lead of the film, Arindam, also has no clue to her whereabouts just like the film crew do not know what could have happened to Rai.
Meanwhile, Rai loses her way and gets stranded in a remote resort within the jungles with her driver, Jeetu. Here starts a new friendship. Rai has been masquerading as the perfect prima donna, concealing her real self, behind the aura of stardom. She almost sounds prophetic when she says,'Life is little more melodramatic than cinema.' Arindam (Abir) who is in love with her, had made her realize she should be committed to whatever she does. This opened a whole new vista of conflicts and self-doubts in her. But within the serenity of nature and with Jeetu in tow, she figures out the real meaning and the consequences that actors have to face behind a veiled stardom. The original is never identical to the shadow but rather the two are always very different and should never be taken at face value.
Both Abir and Ritwick as two characters, poles apart, could bring out that dichotomy of two men and their feelings for a woman, or what friendships and life is all about. Their chemistry or no-chemistry has again worked.