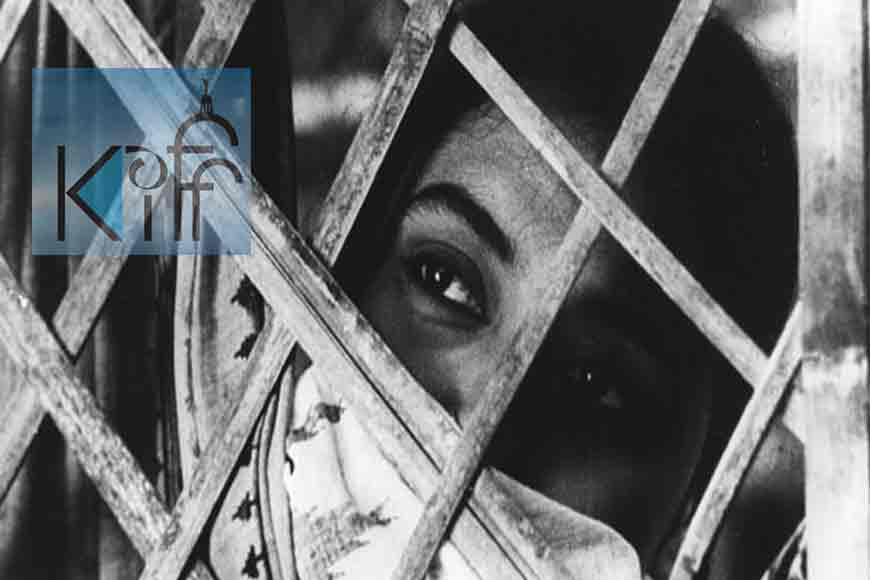 She was not just a partner to Matinee idol Uttam Kumar, she was an actress of exceptional caliber. It is often said Benu di or Supriya Devi, took a somewhat backseat after her relationship with Uttam Kumar, that created tremendous hue and cry within his family circle too. Supriya Devi's acting prowess and skills were unmatched and her semi-western looks were sometimes compared to Sophia Loren of Hollywood.
No wonder, 24th Kolkata International Film Festival decided to pay homage to this Bengali actress with a special screening of 'Meghe Dhaka Tara,' an iconic movie that had shot Supriya to stardom in parallel cinema too. Who can ever forget her defining dialogue: Dada Ami Banchte Chai (Dada, I want to live). Supriya Devi was popular even in her old age, and was often seen on television through serials like Benudir Rannaghar. So when on January 26 she left the world, Tollywood and perhaps the whole of Bengal lost one of the finest actresses of all times. As a tribute to this legend, KIFF brings Meghe Dhaka Tara, a film which not only has a fresh imprint in the minds of Bengalis but is still remembered worldwide for its unique cinematic treatment. The agonizing cry of a helpless Nita after she is diagnosed with a deadly tuberculosis, still lingers down generations.
The movie is also an outstanding creation of Ritwik Ghatak. For him, cinema was not mere entertainment. Time and again, he used the platform as a political tool and as a means of protest. In this 1960 movie, repercussions of Bengal's partition came through the homelessness, insecurity and disquietude of refugees. Talking about the film, Ghatak once said, "Cinema, to me, is a means of expressing my anger at the sorrows and sufferings of my people. Being a Bengali from East Bengal, I have seen untold miseries inflicted on my people in the name of independence – which is fake and a sham. I have reacted violently to this – and I have tried to portray different aspects of this in my film." The human struggle depicted in the film says it all.
Based on a Bengali novel by Shaktipada Rajguru, the movie is set in the backdrop of a refugee village in the suburbs of Kolkata. The story revolves around an impoverished family where the protagonist, Nita also called Khuki by the family is highly exploited, though she is the bread-earner. As she takes up the entire responsibility of the family when her father is injured, she turns into an object who serves all. Her elder brother loves her deeply but seems to be parochial as he chooses to be oblivious to the morbidity of Nita's life until it is too late. Nita, caught in the web of life and torn between her dreams, family's ever-increasing expectations and lust for life, makes her life a mere tale of void.
Meghe Dhaka Tara is so realistic that the treatment often seems cruel to the audience. Yet it is so breathtakingly haunting.