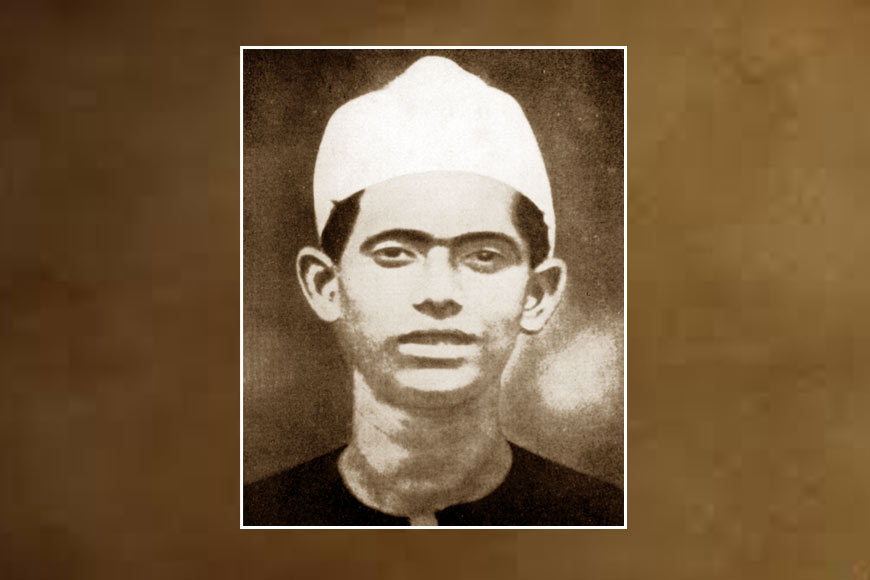 Most of the numerous documentaries and feature films telling stories of India and its journey to Independence celebrate the nation's firebrand and well known freedom fighters. Nalinikanta Bagchi is unlikely to be among them. Instead, he remains one of the scores of unsung, forgotten heroes, martyred at 22, an age when most of us are just beginning to think about the rest of our lives.
The first freedom fighter and martyr from Murshidabad district according to some records, the young warrior is the subject of Nalini Bagchi: The First Martyr of Murshidabad, a 14-minute documentary by producer-director Sumit Ghosh, screened in the Short and Documentary Panorama section of the 28th Kolkata International Film Festival (KIFF) at Sisir Mancha on December 17 and Nandan-3 on December 21.
Well researched and lovingly crafted, the documentary shines a light on many unknown aspects of Nalinikanta's life. Born into a poor family at Kanchanatala in Murshidabad, where his father Bhubanmohan Bagchi had migrated from Shikarpur in Nadia district, Nalini was a meritorious student all his life. After school, he sought admission to Berhampur Krishnath College with encouragement and financial support from the local zamindar.
Krishnath College was then a hotbed for young revolutionaries, including Masterda Surya Sen. Soon enough, Nalini was inspired to join a secret society of anti-British revolutionaries. Having got a whiff of his activities, the police began shadowing him, so to avoid harassment and arrest, Nalini shifted to Bankipur College in Patna and later to Bhagalpur College. After his IA (intermediate, equivalent of 11-12 today) , he went underground and began provoking Indian soldiers stationed in Danapur, Bihar to rebel against the British.

His party instructed him to go into hiding at Atgaon in Guwahati where, on January 12, 1918, after an armed battle with the police, he and Satish Chandra Pakrashi sneaked through the police cordon and moved into the jungles. Surviving another attack at Navagraha Hill, Nalini disguised himself as a Muslim and reached Lumding station on foot, after seven days of starvation and sleeplessness. By the time he reached Calcutta, he was gravely ill with smallpox and survived only thanks to timely help from one of his comrades, who literally found him lying on the street and nursed him back to health.
Post recovery, Nalini travelled to Dhaka and went into hiding in a secret den in Kolkata Bazar. On June 15, 1918, the den was surrounded by police and an armed battle ensued. Fatally wounded in the shootout, Nalini was arrested but his comrade Tariniprasanna Majumdar died on the spot.
Nalini himself died a day after the encounter, at Dhaka Jail, where he refused to divulge even so much as his name despite merciless police torture, forget the identity of his organisation. Instead, as police officials were interrogating him, he supposedly retorted, "Stop, dogs! Don't disturb me, let me die in peace."
Ghosh's documentary uses background narration along with geographical locations, and the potential monotony of a voiceover is interspersed with footage of locals recounting anecdotes about this son of the soil. This technique makes the film more interesting and engrossing. Both the filming and editing are commendable, ensuring the film's place in the archives as an important document on the forgotten martyr of Murshidabad.