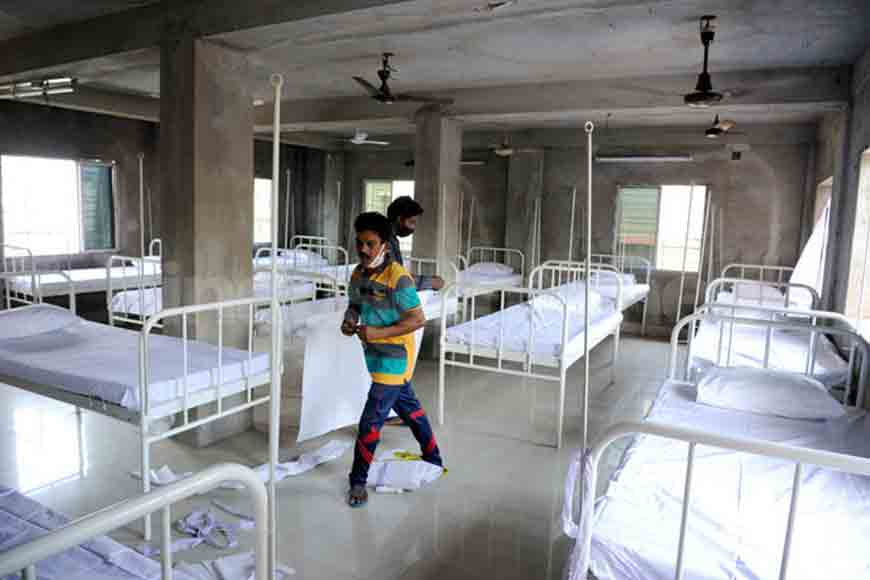 As India grapples to come out of the dangerous 2nd wave of COVID-19, that literally left the country ravaged and exposed its unpreparedness, the possibility of a 3rd wave is looming large. Several doctors including AIIMS director have warned the countrymen and government that a 3rd wave can strike as early as July-August. However, the West Bengal government, under the guidance of the Hon'ble Chief Minister Mamata Banerjee, was well prepared for the 2nd wave too and had no lack of oxygen or beds that many other states suffered from.

Since scientists believe the 3rd wave can hit children more as they are non-vaccinated, Kolkata Municipal Corporation has taken steps to start setting up COVID safe homes for children. Accordingly, the first safe home for children has been opened at Hare Krishna Seth Lane in Sinthi. This was a girl's hostel that has been taken over by the government and converted into a 60-bed safe home for children in collaboration with Institute of Child Health. Paediatricians have been roped in for this special safe home and KMC will also train medical staff specially to look after children. The safe home will have provisions for mothers to stay with their children too.
KMC plans to start some more such safe homes for children soon in other parts of the city keeping in mind the 3rd wave might strike West Bengal in few months' time. After all readiness and preparedness can only ensure that we come out of this deadly disease and its repeated waves.