Being a scholar student of Amity School of Films and Drama, Rishav Ghosh has written and directed several films, the most notable being 'Synthetic Sati' recently streaming on Amazon Prime UK and four leading national OTT platforms. His 'Agamani' is streaming in Bangladesh OTT, marking him as one of the youngest filmmakers of India. His work has won awards including the prestigious Dada Saheb Phalke Award for Best Director in the student category.
Presently he is developing two web series for Bengal' s biggest OTT platform and also shooting his thesis film 'Dekho But Pyaar Se'. Rishav has also assisted in the feature film 'Sin Sister' streaming nationally, alongside writing, directing, assisting and editing multiple shorts documentaries, TVC' s, corporate films and music videos.
Born in January 2000, Rishav has authored two novels Sanjivaneer Sandhane (2013) and Eighteen Scars (2014). Being a freelance graphic designer he has designed over a hundred published book covers, logos and posters all combined. He is also enthusiastic about painting and photography and has received several awards for them.
He spoke to Get Bengal about his achievements.
• Being a science student scoring more than 90% in ICSE what made you change your stream?
At the age of 14, after having authored two books, and having directed my very first short film, I had made up my mind to be a Filmmaker and to concentrate more on Art and Aesthetics from there onwards. Besides that, I've always been interested in art, right from the age of two. Thus, it was very clear in my mind that I won't pursue Science at a higher academic level. So, it was very important for me to enter a more and more niche ground, at every consecutive academic level. I was very clear as to the pathway I'll be taking, one after the other; ranging from changing my Science stream and taking up Humanities at 12th standard, and then Filmmaking at college-level.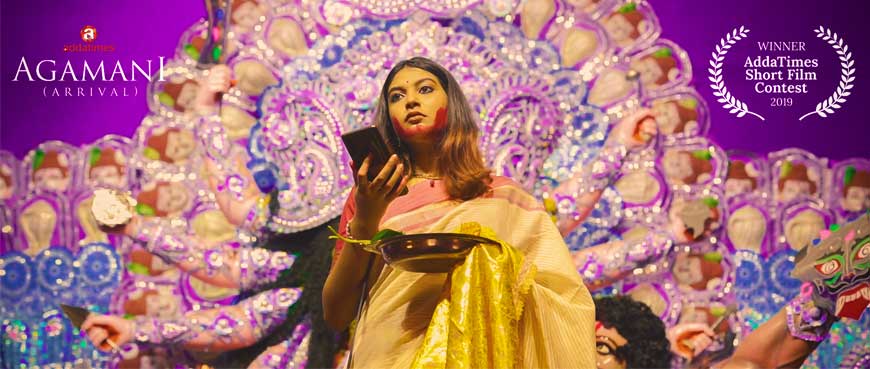 • What is more challenging, writing a book or directing a film?
I think Filmmaking is a wonderful medium that culminates in almost all art forms, whether be drawing, music, writing, or stagecraft. Thus, as a film director, I've to have an understanding of all these art forms very clearly and apply them effectively to fulfill my vision. But while writing a book, I just concentrate on one art form --- writing. From that perspective, directing a film to me is way more challenging, wholesome, and engaging. But the hard work, the immense pressure on the sets; every bit of it is worth it when I see the finished product on screen.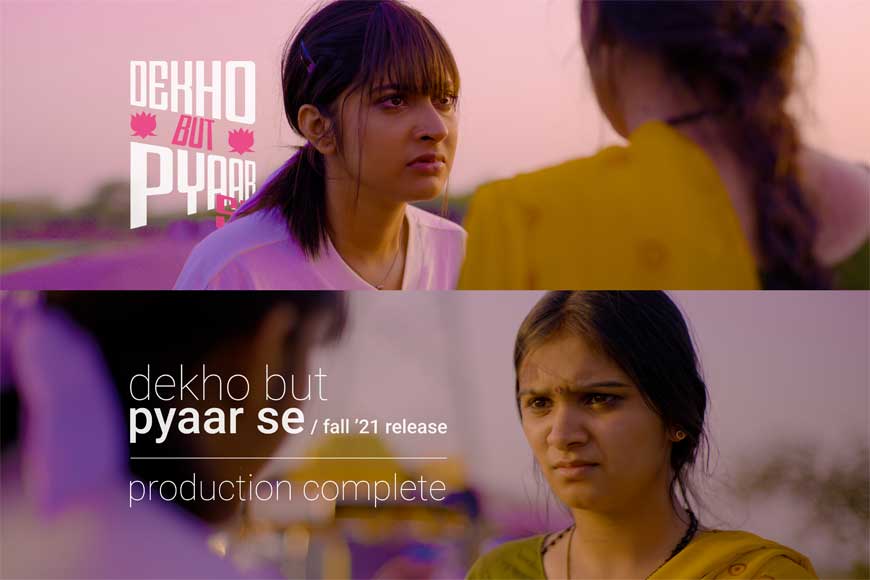 • Since when did you think of changing your career
Growing up in a family with a creative background, different art forms attracted me at different points in my life. I wanted to be a painter at 3. Then a photographer at 10. Then a writer at 12. Each of these art forms finally led me to the cumulative one --- Filmmaking. And seeing the world around me, how it is losing its demand for reading literature and rather consume content on screen; and realizing that this is the medium where I can fuse my interests in the narrative (Writing) and visual aesthetics (Art & Photography), this was just perfect. Thus around the age of 14, when my mom gifted me with my first DSLR and I directed my first short; it was clear to me that Filmmaking is the right way to go. That's when I decided to change my career.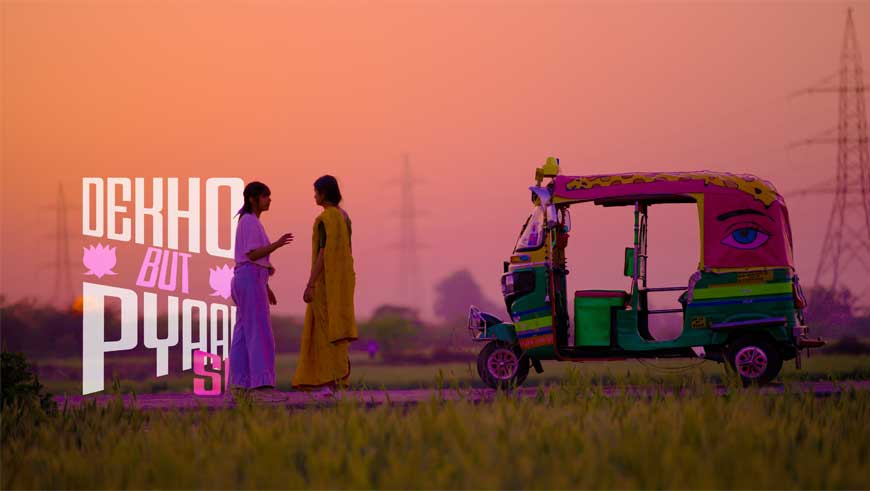 • How do you look at your various achievements? Proud? Or more to go?
I think achievements shouldn't just be material feathers in your hat. They shouldn't be restricted to Film Festival olive leaves, or online views and shares, but it should be the happiness you give to your audience. Your film's viewers, however large or small they might be in number, should enjoy your film, and gain something out of it. I love seeing people's raw reactions when they watch my work. That's when my heart beats faster in anticipation. And it is those eyes dilating, or that little smile leaking, or that escaping awe they make; that's my achievement. And that should ideally be any filmmaker, or artist's achievement: to inspire and make people happy.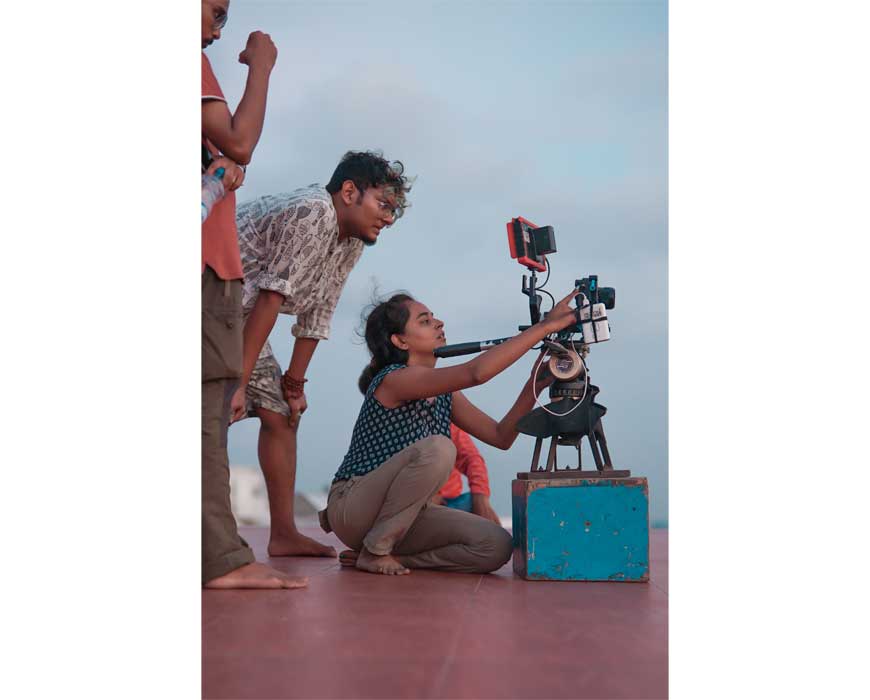 Rishav & Modhura
• What was the feeling like on being awarded Dada Saheb Phalke Award for Best Director in the student category?
It felt great, and to be honest, pretty overwhelming. To hear the names of the people participating, from esteemed film schools across the world, and to compete with them and win; really meant something to me. It helped me gain the much-needed confidence, and to believe in myself more. The film Synthetic Sati (2019) which won this award could not have been possible without the amazing cast and crew including actress Sauraseni Maitra, Kheya Chattopadhyay and DOP Modhura Palit believing in my vision. When the jury of such a prestigious festival believed in my vision too, that gave me the confidence to take up much bigger projects for the future.

• How far have your parents or teachers contributed to your success?
My parents have been one of the biggest catalysts in my life, who believed in my vision, and supported me right from my toddler days. They've been really encouraging about me writing books, or directing films, or applying to a film school in a society where we're spoon fed to do an Engineering degree or be a Doctor. My father is a screenplay writer and a frequent collaborator in all of my films. Both have been an active part of my ventures.
• Tell us something about your experience while filming Synthetic Sati?
Synthetic Sati, being my first big project and working with renowned actors and crew from Tollywood was an extremely smooth and cooperative experience as each and everyone in the team believed in my vision and gave their best to achieve that vision. Perhaps it is the screenplay that effortlessly helped convince my team members to be invested in this project and be great guides.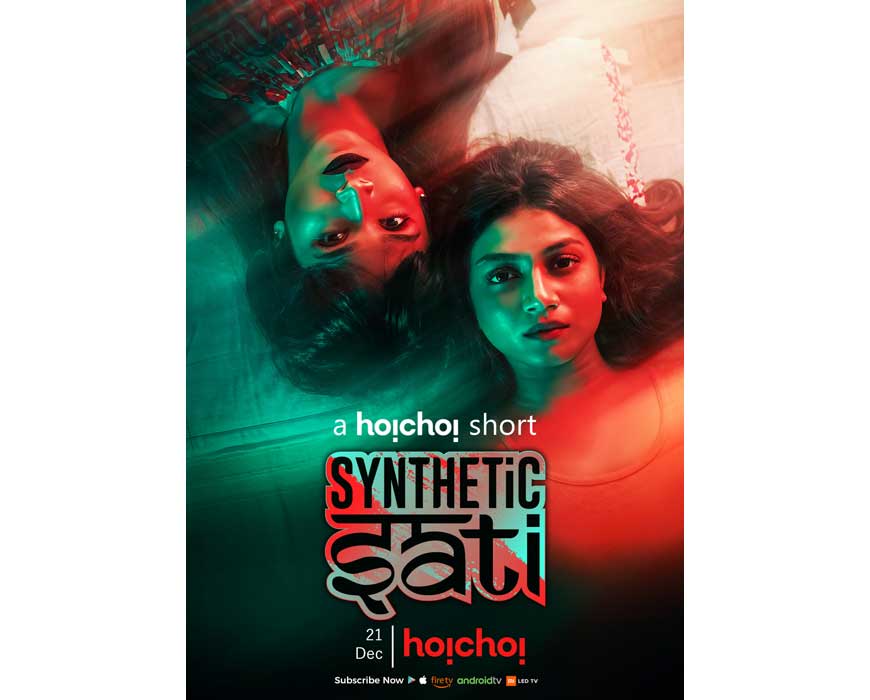 However, it came with its set of challenges too. The fact that we were making a moderately short film meant our resources weren't as unlimited as a full feature film. And that brought a lot of challenges ranging from having an extremely tight schedule, a highly organized pre-production work, and planning, getting permissions, making DIY props, sets and whatnot. On the first day of the shoot, we were shooting a rain sequence with a DIY rain machine, which burst midway. Stopping the shoot was not an option. We somehow managed to fix it in the rawest ways possible and voila! It worked!

• What are your future plans?
I just finished my graduation course in Film & Television Production from Delhi NCR, and have returned to Kolkata. After the lockdown ends and the industry reopens, I want to spring into 'Tolly para' and start working full-time. With the ever-increasing number of OTT platforms coming up and the demand for web content; we've already started developing a couple of Bengali web series, one of which is of magic-realism genre and the supernatural. Presently I've started receiving offer letters for Masters in Directing, from prestigious UK universities, and want to pursue it in 2022, after releasing a web series or two.