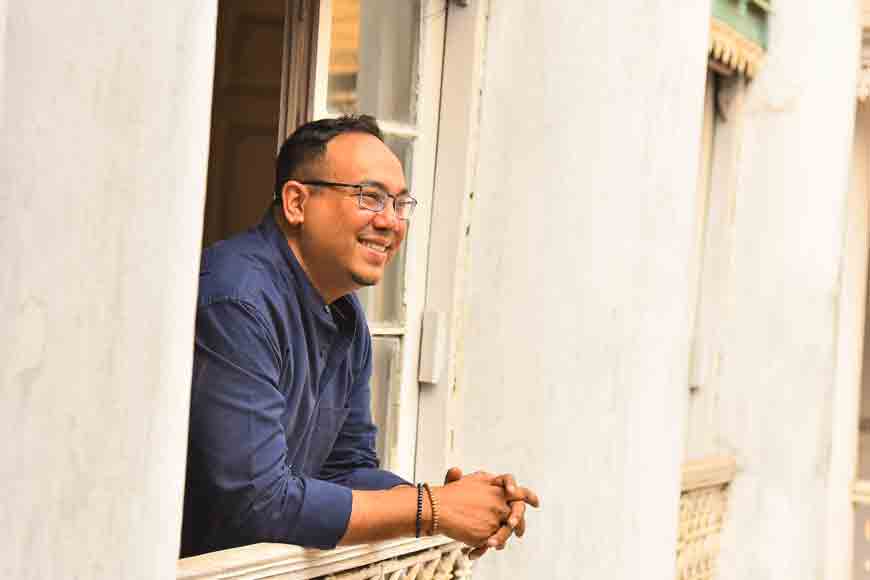 A 200-year-old structural marvel which was once North Kolkata's architectural pride but has ever since lost most of its shine is all set to become the flag bearer for a civilian crusade to protect the city's incredible tangible heritage. The mansion on Muktaram Babu Street with gigantic pillars, cast-iron railings, French style windows, masterfully worked cornices and an absolutely enviable façade is now the venue for Kolkata's most sought-after show of 2018 – VIVA – in Spanish meaning Alive.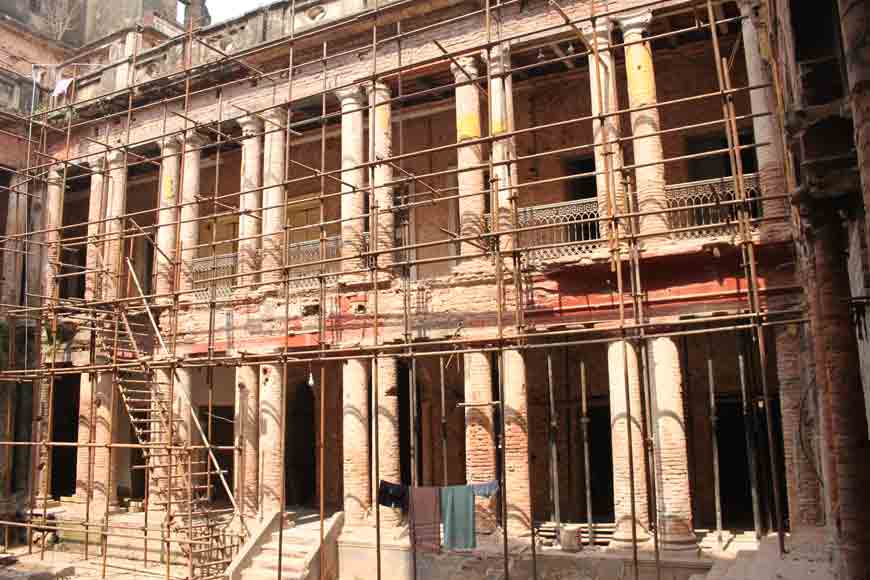 For the first time ever, internationally renowned photographer Kounteya Sinha has chosen to highlight Kolkata's dying heritage by doing his 2018 summer repertoire show in a house that is crumbling. The show being hosted by the Calcutta Heritage Collective and promises to give viewers a real feel of a bygone era. Unfortunately, hundreds of such buildings are now dying out of sheer neglect and ultimately making way for monstrous sky scrapers.
This mansion belonged to Kolkata's famous Mullick family who still owns the city's most spectacular Marble Palace. It is now owned by one of the city's most respected business families who are trying to bring it back to its original splendour. While most artists would choose the luxurious and more secured confines of an art gallery or a hotel, Sinha and the Collective have broken new ground by choosing a building with stairs that are rickety and Roman columns barely holding on to the seams.
The show intends to tell the world that these buildings are of great architectural value to the story and history of Bengal – always revered globally as the mecca for art and culture. Sinha's photographs that make up this show have been taken over the past six years during the photographer's extensive journey across the world. The photos spans across 25 different cities –from Kolkata to Barcelona, Mexico City to Budapest, London to Vilnius. Most of the works are in the form of Sinha's favourite medium of story-telling – black and white.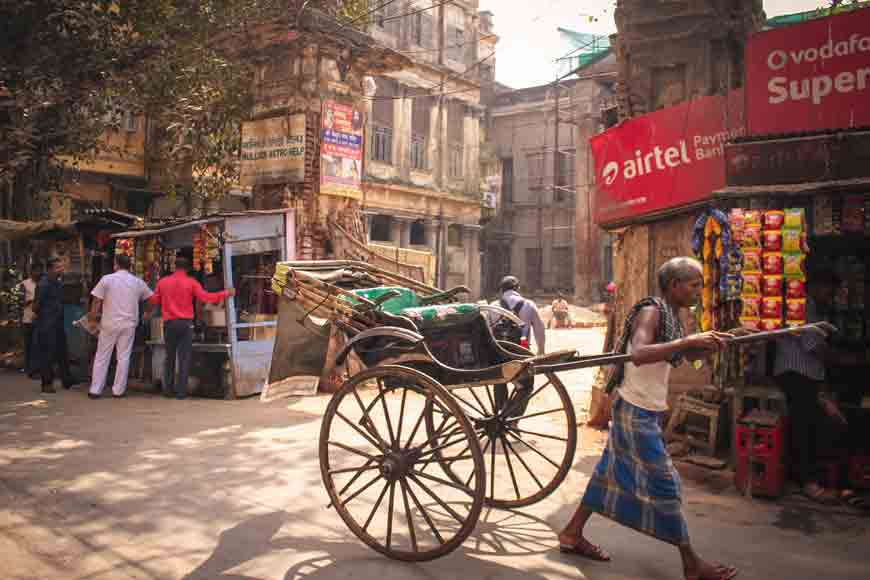 "Architecture is a gigantic repository of human life and death and everything in between. Kolkata – what was once the British Empire's second most important city is unparalleled across the globe when it comes to its built heritage. Most people never enter these buildings thinking them to be abandoned and hence letting them rot and die. The Collective and I intend to bring Kolkata's good people to actually see such marvels and feel that pain of losing them forever," said photographer Kounteya Sinha. "What were once icons and masterpieces of the human hand today mostly languish in anonymity and neglect. Buildings that have been witness to history and bonhomie, clamour and celebratory clinking have now been reduced to mere rubbles – patiently waiting away its last few days - before it makes place for some hideous monstrosity called a modern-day sky scarper," he added. Sinha feels that these buildings are alive.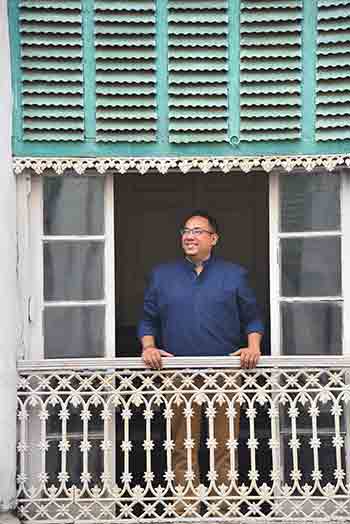 Calcutta Heritage Collective is trying to galvanise common people to stand up, raise their voices and protect the architectural marvels that make up the basic DNA of Kolkata. A city is known by what it keeps. Britain does it fabulously and so do the French. Portugal decided to gallop ahead into modernity by staunchly holding on to its past while Spain's sensational marvels made from brick and mortar will ravage your heart. Kolkata's communities too need to dedicate themselves to protect what is old, what is fabulous, what is spectacular – and understand that a building isn't immobile or dead but a tangible museum of memories and tales.
As Sinha points out: "No other city, but Kolkata can boast of having been the playground of Isha Musha Khan – the grandson of the man who designed the Taj Mahal and one of the greatest British architects of all time Macintosh Burn." The show which kicks off on March 16th, will run till March 18th and has photographs on built heritage - incredible pieces of architecture either preserved or not from across the world – looking at which one can draw parallels to what's going on in Kolkata.
"We can draw lessons from buildings in Barcelona or Mexico on how to preserve and glorify incredible works of architecture and not tear them apart while several examples from across the globe can teach us on what happens when we don't really take care of such wonders – ultimately reduced to ruin," Sinha added.