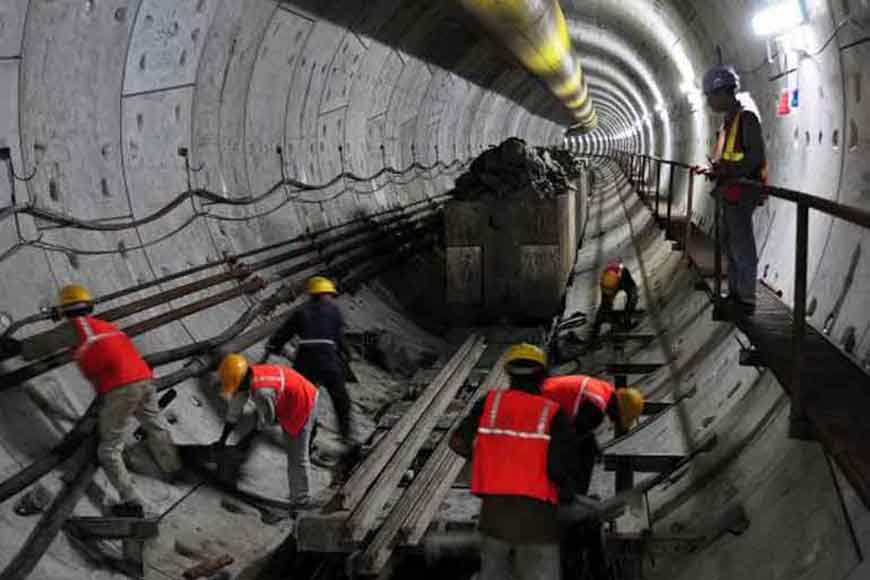 Kolkata will soon be witness to another historic moment as India's first underwater metro tunnel will be operational under the River Hooghly by March 2022. Union Railway Minister Piyush Goyal had tweeted before announcing India's first underwater train will soon start running under the Hooghly River in Kolkata. "This train is an example of excellent engineering techniques and an evidence of the progress of Indian railways," he had tweeted. "This service will ensure comfortable transportation for Kolkata residents, and will also make the country proud," he had further added.
This is not the first time that Kolkata's metro is scripting history. This is the city where India's first underground metro service started in 1984. The engineering associated with the construction of this underwater project is very unique. It is about 16.6 km long, connecting Howrah to the west and Salt Lake to the east. Out of the entire length, 10.8 km runs under the ground, while the rest goes under the Hooghly river.
As part of the East-West metro project that is supposed to be inaugurated on 13th of this month, India's first underwater metro rail project will be an engineering wonder. The underwater tunnel, the very first of its kind in India, will run below the Hooghly river with a depth equal to the height of a 10-storey building. So, Calcuttans, brace for this historic moment!