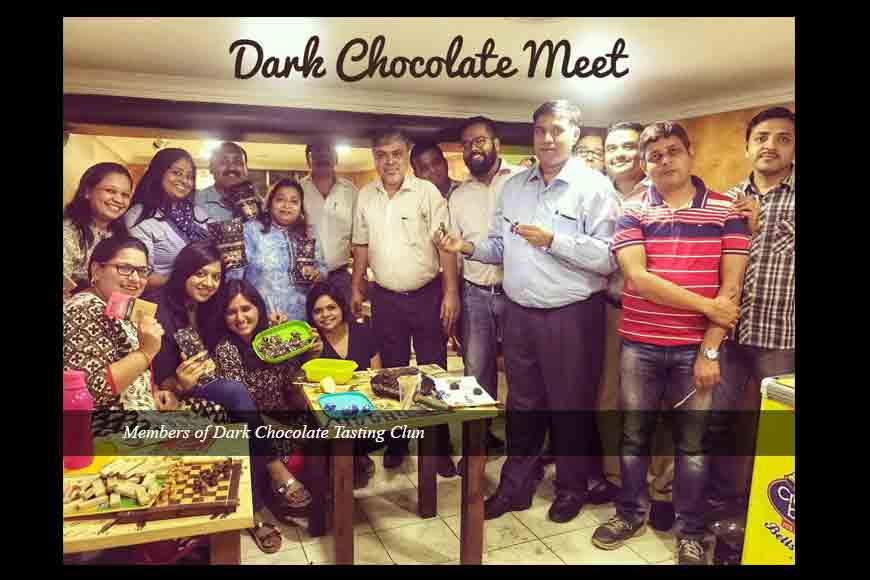 It was born out of passion, when foodies Devashis Kuthari, Vikrant Dudhoria and Pooja Baid joined hands to enjoy the sin of chocolate and the blessings of home-made vegetarian food. Good Vegetarian Food of Calcutta(GVF) group started in 2007, and now has a strong 100000 members with an extremely active core group, who meet almost every alternate week to showcase gastronomical delights and share their taste buds.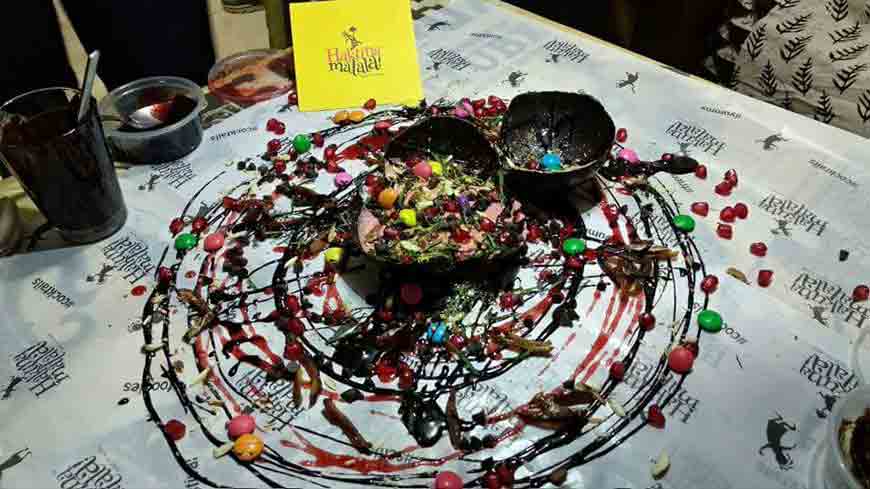 Chocolate Bomb
But when it comes to dark chocolate tasting, that is an extremely niche taste across the globe, GVF broke all records and formed a Dark Chocolate Tasting Club in Kolkata, two and a half years ago. This was indeed one of a kind, as dark chocolates are not common in India, let alone Kolkata and one has to be a choco-connoisseur to enjoy and appreciate their super bitter taste. As one of the founder members, Devashis Kuthari shares how the club was formed. "Few of us loved dark chocolates and we started talking to each other of meeting and discussing about the varieties one gets across the world. That's how the whole thing started." It was indeed all about childhood passion.
The Dark Chocolate and chocolate tasting sessions happen once in a while, like it happened last week at the Juice Bar, The Yellow Straw in Kolkata. Members are so passionate about the club's activities that Yellow Straw co-owner Piyush Kankaria opened his juice bar for chocolate tasters. Till date, the group has tasted the best dark chocolates from around the world and India, such as Pascati and Earth Loaf. Members also make their dark chocolate items and bring them to the meet for tasting. They have already tasted leading international brands such as Lindt, Venchi and Armani. They have organised inter-school dark chocolate competitions in 2016 and 2017 and got immense response. Chocolate competitions for specially-abled children at city school Akshar was also a huge hit. At the recent meet, group members tasted Chocolate Bomb sent by restaurant Hakuna Matata and dark chocolate popcorns, along with various chocolate products made by members. The pick of the day was indeed Shushmita Banerjee's Gondhoraj Chocolates. Various companies of Bangalore, Mumbai and other cities send their chocolate products so that group members can give a feedback after tasting.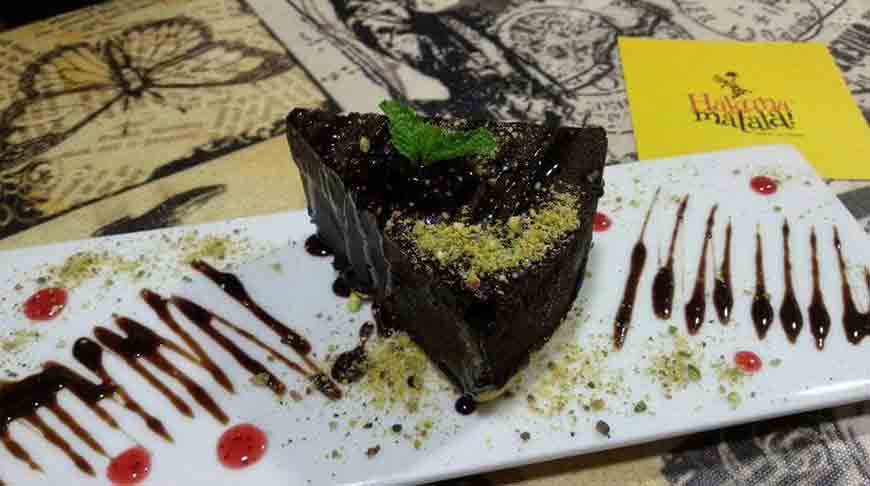 Chocolate Pudding
Not just a pioneer in Dark Chocolate Tasting, Good Vegetarian Food group was probably the first vegetarian foodie group of India, that pioneered food walks and organised unusual pop ups at historical locations such as a French pop-up at Alliance Francaise, Kathiawadi pop-up at the Gujarati Basa, Parsee food pop-up at Parsee Dharamshala and even East Bengal's vegetarian pop up meets. In future, the passionate group plans a day long chocolate making competition for specially-abled children, to open chocolate clubs in schools and also have film and music shows related to chocolates.