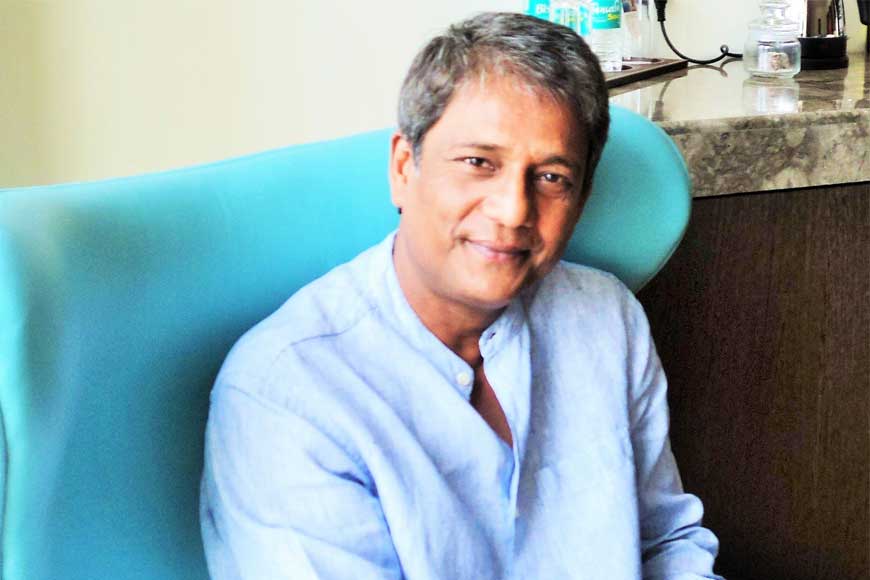 Jayeeta Ganguly is an independent mass media consultant and journalist
To a movie connoisseur, Adil Hussain needs no introduction. He is an actor par excellence who has acted in some of the best films and productions emanating from Bollywood, Hollywood, regional films and Indo-European art houses. He has been lauded for his critically acclaimed performances in films including Ang Lee's Life of Pi, Subhashish Bhutiani's Mukti Bhavan/ Hotel Salvation, Iram Haq's What Will People Say, Mira Nair's The Reluctant Fundamentalist, Italo Spinelli's Gangor, English Vinglish, Lootera, Main aur Charles, Ishqiya, Agent Vinod Bioscopewala, Dobaara, Aiyaary and many more. Winner of many national and international awards, Hussain will be starring in a number of Bengali movies in 2018.
Here is what Adil had to say to Jayeeta in an hour long candid chat:
• 2018 seems to be the year for Bengali movies for you…
(Laughs) I have acted in Bengali movies earlier – Iti Srikanto, Kancher Deowal and Har Har Byomkesh, but 2018 is a special year. Maati, directed by Leena Gangopadhyay and Saibal Banerje and Ahare Mon, directed by Pratim D.Gupta will be releasing soon and I have just concluded shooting for Arjun Dutta's Abyakto and Abhiroop Basu's short-film Meal. I am happy that I have finally got so many back-to-back 'invites.'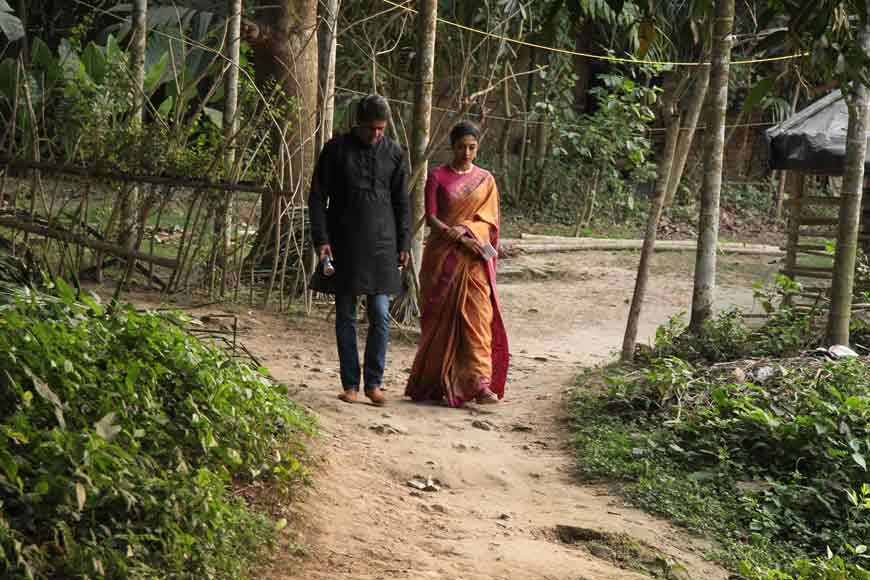 • What made you say 'yes' to Maati?
I was moved by the script and the manner in which my character – Jamil – was etched. After reading the script I remember asking Leenaji if Maati is her story; is she connected with it and she had said yes. Thus, both the flavour and the voice of the film are genuine. Moreover, partition is an international issue and what's more, we humans tend to discriminate; give in to biased opinions, propagate racism and are prone to judging too quickly. I feel that the time has come to tell people how all these create a negative impact not just in our lives, but globally. I feel that since films have the power to influence people - the process might be slow - but films do create an impact on the minds of the audience, filmmakers therefore should now make films that harp on positivity and reconciliation. Maati does that.
• Is Jamil of Maati a lot like Adil in real life?
Yes. Jamil is a lot like me. I had this dream since childhood that I would travel; visit many countries and even settle abroad. And I did. After graduating from National School of Drama (NSD), I went to Drama Studio London for a six-month acting course. In 1997, I was invited to act as a lead in a production by the Amsterdam-based International Danstheater Company. Later I got the offer to join the New Amsterdam Theatre as its artistic director. It was a dream offer, but I said 'no'. I realised that I love India more. India is in my DNA and that I should come back here. Like me, Jamil, too, gets the chance to settle abroad, but he experiences this void, he feels empty and realises his services are required more in Bangladesh than in America. In Bangladesh, he meets Paoli who is visiting the country and has doubts and contempt about the place and its people because of a bitter family history. Jamil's generosity slowly changes things and she learns to reconcile.
• For you Bengal is synonymous with…
Rabindranath Tagore. Tagore has been an integral part of my life since childhood. My father used to read out his poems every morning; make us listen to Rabindrasangeet. I was very fond of Debrabrata Biswas' renditions. (At this juncture, Hussain starts to sing Klanti Amar Khama Koro Probhu, replicating Biswas's deep baritone voice). I remember taking part in a Rabindrasangeet competition in school and winning the second prize. So, for me Bengal is all about Tagore and now I have also acted as Robi Basu in Deb Medhekar's Bioscopewala which is an adaptation Tagore's iconic Kabuliwala. Life's come a full circle…
• You first came to Kolkata in 1975…
Yes! I was in the fifth standard then. I had come here with my elder brother. We stayed at a Marwari dharmashala in or near Esplanade. As you are aware, I hail from Goalpara, a small district headquarters town in Assam and I was in awe of this big city. I remember sneaking out of my brother's watchful gaze one day and exploring Kolkata with a friend of mine who had accompanied us. We went out late in the afternoon and it was an amazing adventure till night set in. Then, everything seemed larger than life. It seemed as if Kolkata was going to swallow me. (Laughs).
…And you have kept returning to the City of Joy, thereafter....
Absolutely. Kolkata has inspired me and added fuel to my desire to establish myself as an actor. After 1975, I returned to Kolkata in 1985. By then, I had joined a stand-up comedy group called Bhaya Mama in Assam. Famous stand-up comedian Dhrubojit Kishore Chowdhury, who was popularly known as Bhaya Mama had formed this group and we used to stage stand-up comedy shows in various parts of Assam. As a member of this group, I used to come to Kolkata and go to Usha Uthupji's studio to record our audio cassettes. Thereafter, when I joined the film industry in Assam, I was sent to buy raw film stocksand also for editing work. I remember meeting renowned editor Mahadeb Shi. I used to stay at the Assam House on Russell Street and visit the Punjabi dhaba in the corner for tea and food. It is also at this time that I started watching plays at Academy of Fine Arts, Sisir Mancha, Girish Mancha, Tapan Theatre and so on.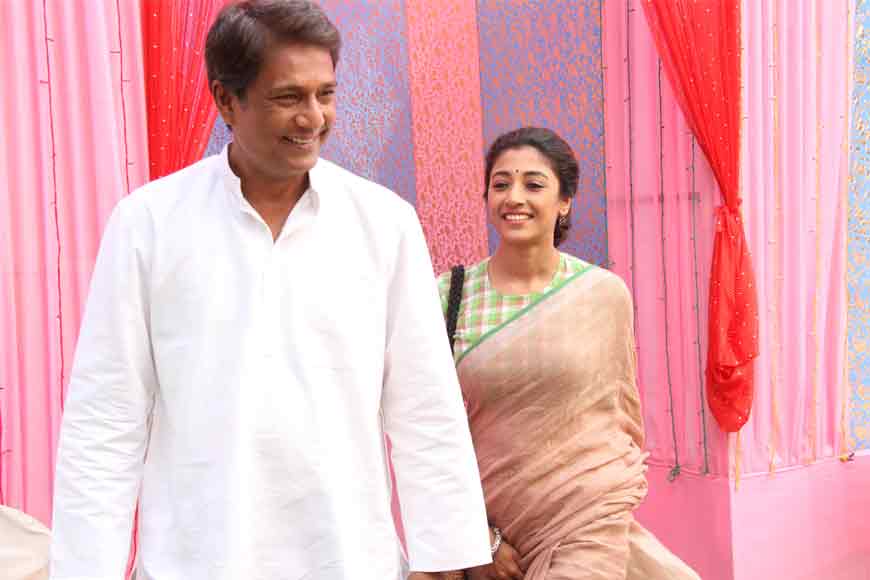 • When do you we get to see you donning the director's hat?
Ahhh!!!! It is not easy being a director, you know. There's too much work and one has to shoulder too many responsibilities. Many producers have asked me this same question; many are ready to invest, but I don't think I am ready to sit in the director's chair – not just yet.
• You said earlier that you used to be a member of a stand-up comedy group. So, why is it that one gets to see you in serious roles?
I don't know why! You will have to ask the directors about that. I guess I give out the aura of being a very serious man (Laughs). Dr Chandraprakash Dwivedi is the only filmmaker who has seen the comedian in me till date and cast me in his directorial venture Zed Plus. I had one asked him the reason and he had told me in his shudh Hindi that if I can enact serious roles with so much integrity, he was sure that I would be able to portray a comic role with that much satya or truthfulness.
• From Assam to Amsterdam; from Bollywood to Hollywood and working in a number of regional films – you have been there and done it all. Yet you have continued to remain humble. How?
Well, that is because I have had the good fortune to have the most amazingly talented yet grounded and humble teachers who have not only taught me how to act, but also imparted life-lessons.Let me tell you about Khalid Tyabji, my teacher at NSD. He received an offer from Steven Spielberg when the latter was making Jurassic Park 3. But my teacher declined the offer because he was here in Bengal learning how to play the gubgubi from the legendary Gaur Khyapa. He felt that since he had already asked Gaur Khyapa for his time, it would be wrong on hispart not to honour the commitment from his side. Imagine! I have another teacher in Pondicherry. He stays in the Aurobindo Ashram. I am not allowed to reveal his name, but he is once again one of the most humble souls who teaches and leads by example. I am also a drama teacher and I try to pass on the lessons that I have learnt from my teachers to my students.