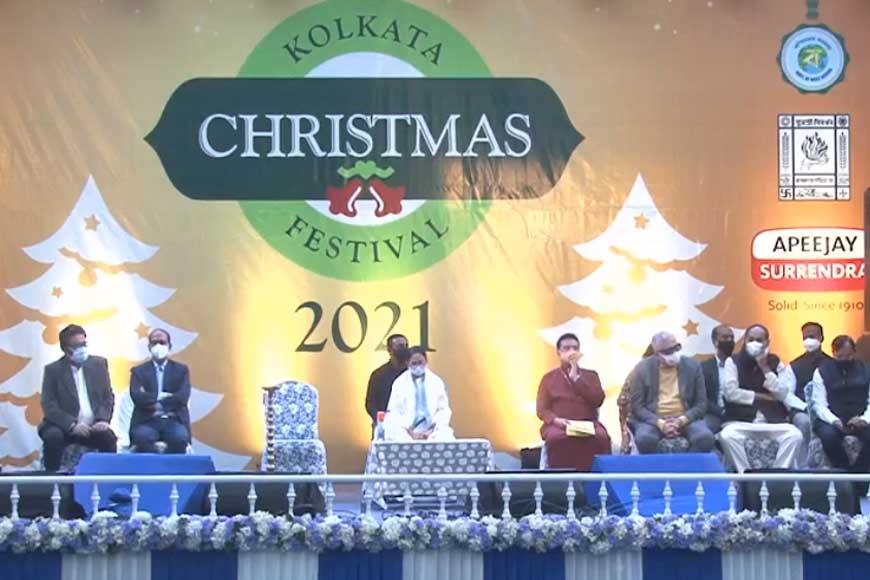 The world has gone through immense amounts of grief and pain in the past two years. The Covid crisis has perhaps changed us forever. Amidst all the turmoil, we ought to be thankful that some things remain constant, big or small. One of those is the Park Street Christmas Festival organised by the state Department of Tourism, which steps into its eleventh edition this year. The festival kicks off today as Hon'ble Chief Minister Mamata Banerjee inaugurates a series of special events, to continue until December 30.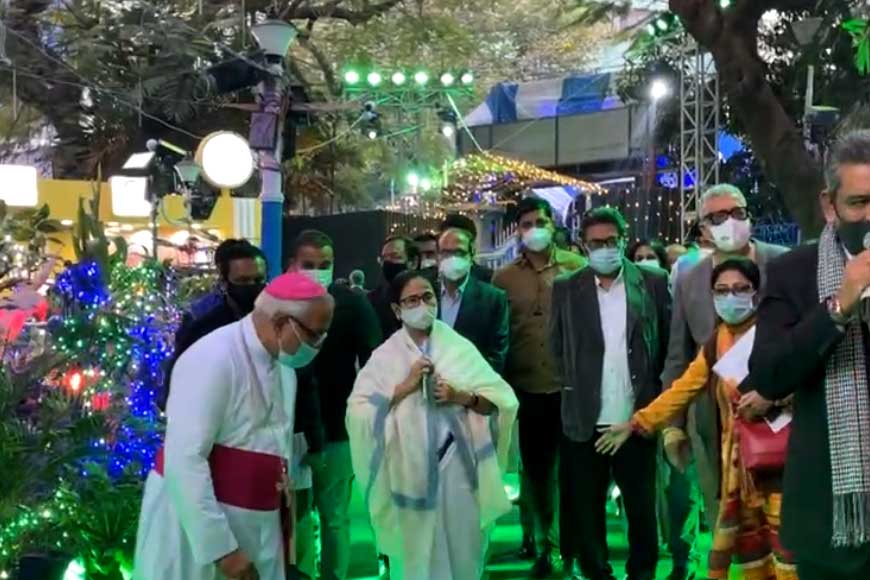 Among those present at the inauguration will be Minister for Tourism and Information & Culture Shri Indranil Sen, Member of Parliament Shri Derek O'Brien, state Chief Secretary Shri Harikrishna Dwivedi, Home Secretary Shri B.P. Gopalika, Tourism Department Secretary Smt Nandini Chakraborty, Commissioner of Police Shri Soumen Mitra, Archbishop of Kolkata Rev. Thomas D'Souza and former Rev. Paritosh Canning. The festival has been organised in association with Kolkata Municipal Corporation, Kolkata Police, Department of Information and Culture and the Apeejay Surrendra Group.

As is the case every year, Park Street, Allen Park, St Paul's Cathedral and their surroundings will remain spectacularly illuminated until January 10, and a variety of cultural programmes will be staged obeying Covid protocol. The principal attraction, as always, will be the Christmas carols, to be sung in English, Bengali, Hindi, and Nepali, as a nod to the four most spoken languages in the state, says Michael Shane Calvert, chief coordinator of the festival.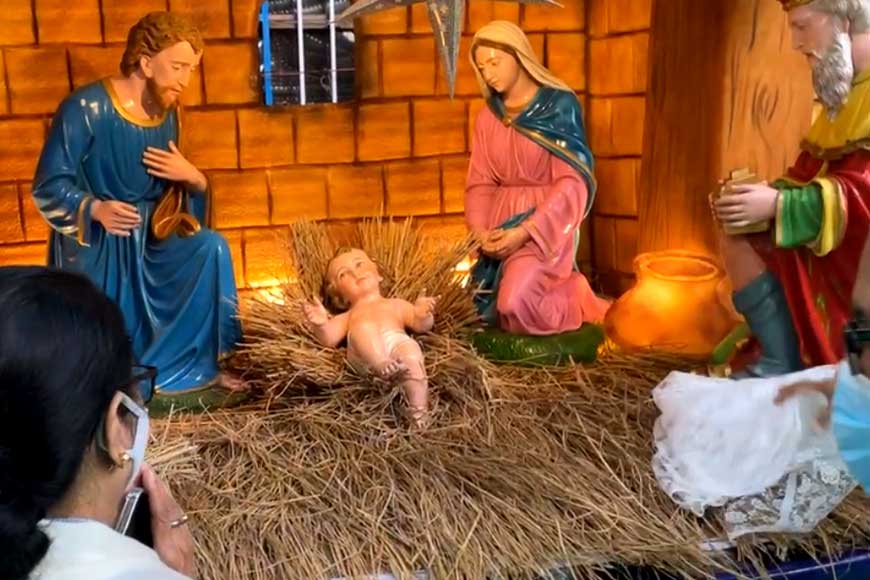 However, like last year, the festival will be confined to Allen Park, so the food stalls lining Park Street will be absent this year too. For those unable to attend in person, there's always Facebook Live. And the festivities are not limited to Kolkata either. Churches and a few other institutions across Darjeeling, Kurseong, Siliguri, Jalpaiguri, Chandannagar, Bandel, Krishnanagar, Baruipur will be specially illuminated for Christmas.

The Hon'ble CM announced last evening that illumination during Christmas would be extended to areas under the Commissionerates of Asansol, Alipurduar, Jhargram, Howrah and Bidhannagar.