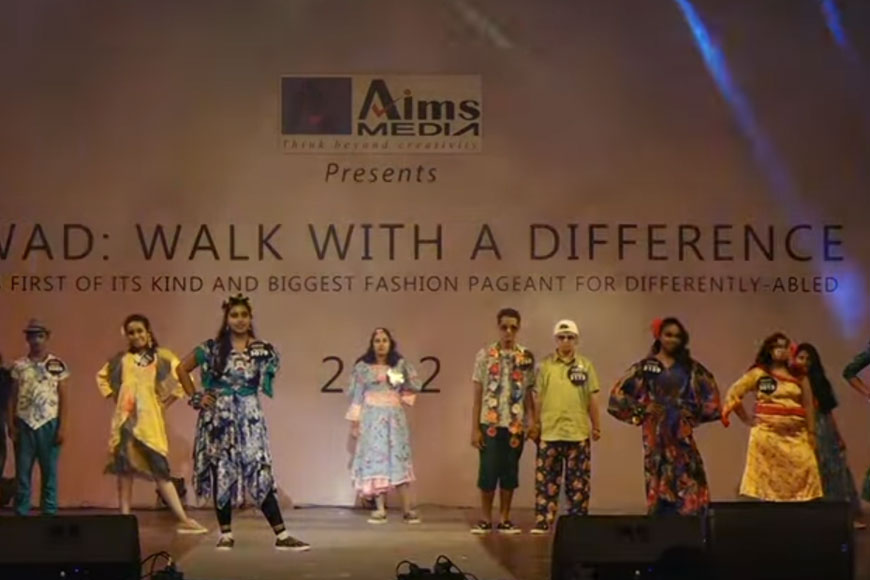 Science City Auditorium came alive on the evening of November 19, as a group of talented, determined, and inspiring individuals got together to present the grand finale of Walk With a Difference (WWAD) 2022, a fashion-based social initiative by the Delhi-based AIMS Media to promote awareness about persons with disabilities. The slogan for the event, supported in Kolkata by Transcendent Knowledge Society, is: "Let's not confine fashion to the able-bodied only!"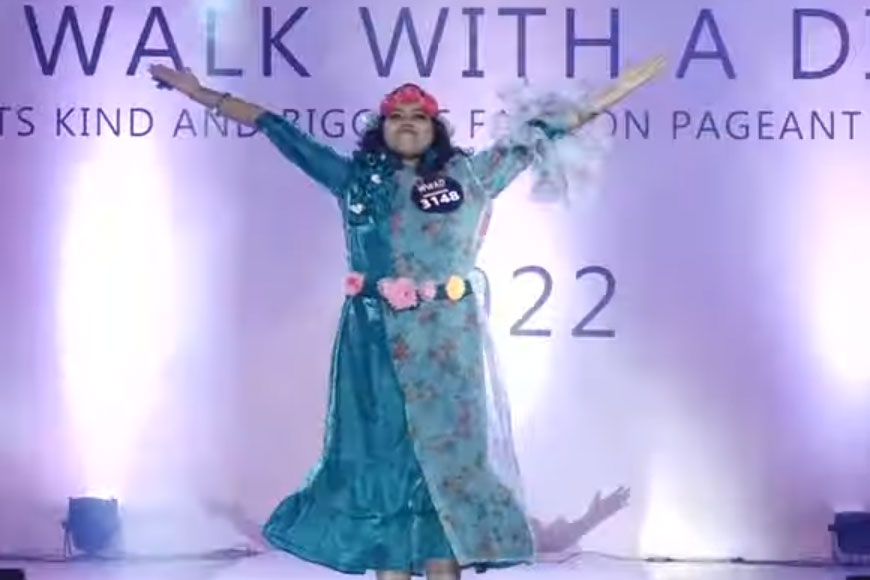 WWAD was launched in 2015 to discover the hidden talents of persons with disabilities in the fields of clothing, fashion, art, music, dance and sports through social events and exhibitions. After two editions in Delhi and Bengaluru, this was the first time the event came to Kolkata. As WWAD convenor Rakesh Dhasmana told us, "The idea is to create sustainable livelihoods for people with disabilities. Traditionally, such people are limited to vocational training only, which we want to change."
Since 2010, AIMS Media has been building an inclusive and accessible society by imparting new-age skills, capacity building and vocational training to people with disabilities across India and overseas, for long-term livelihoods and economic inclusion. The organisation believes that this will go a long way toward addressing the constant anxiety that many parents of people with disabilities experience regarding their children's future.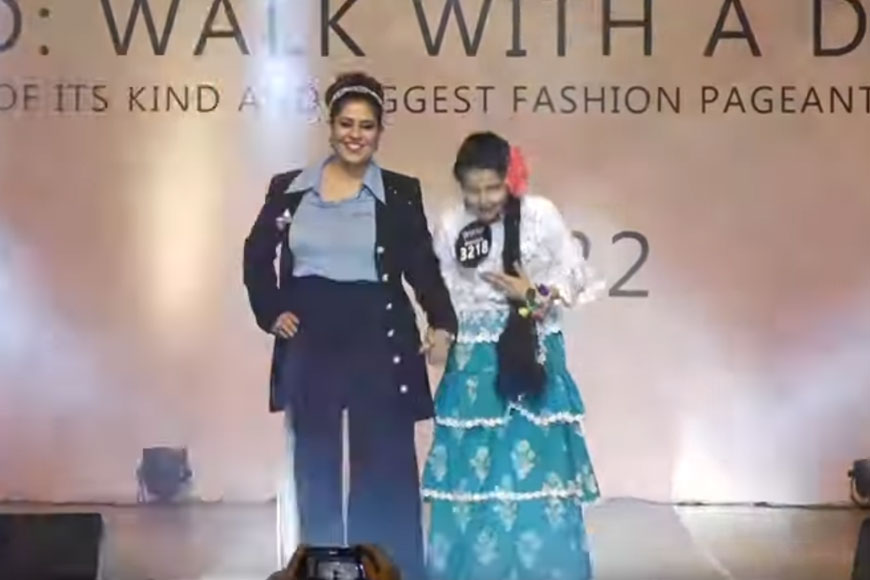 In a press statement, AIMS Media states that Kolkata was chosen as a venue as it is a "rich hub of indigenous textiles, handloom and fashion. Moreover, organising the third season of WWAD in Kolkata enables more participation and involvement from the Eastern and North-Eastern states".
The WWAD 2022 auditions held on November 12 at The Heritage School drew thousands of contestants, of whom 30 finalists were chosen by a panel of judges comprising personalities from different walks of life. The finalists came from Assam, Gujarat, Uttarakhand, Delhi, Uttar Pradesh and West Bengal, among other states.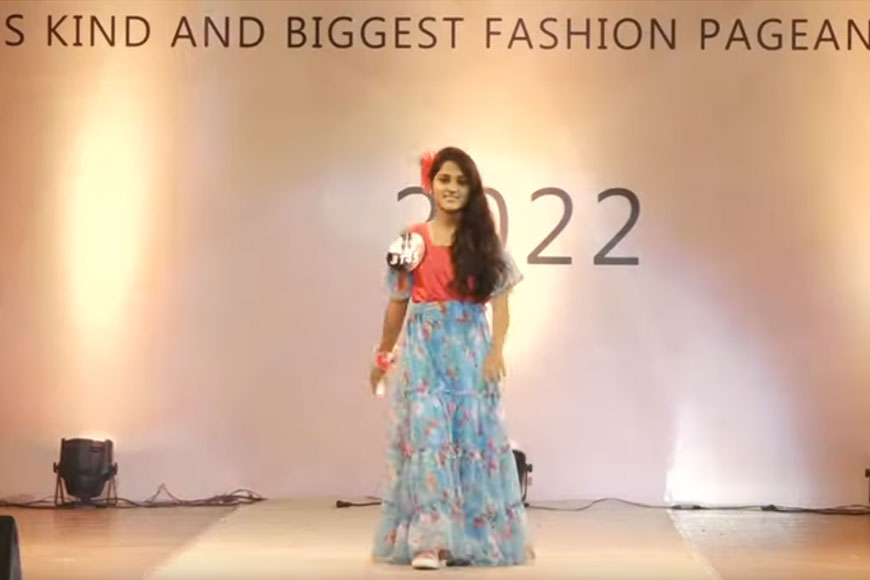 From November 13-18, the finalists underwent an intense and immersive capacity building process where professionals from Delhi and Kolkata groomed them for the finale. On D-Day, the finalists walked the ramp with poise confidence, exhibiting abilities beyond their disability.
Designers who participated in the event kept adaptability and accessibility in mind while designing and stitching the clothes, right from replacing buttons with velcro for the benefit of individuals lacking fine motor skills, to making reversible garments for visually impaired participants, to using fabrics which created no sensory problems for some of the finalists.

The finale was graced by filmmakers, designers and artists who were highly impressed by the talent on display, and wished to give the finalists opportunities that would impact their lives positively.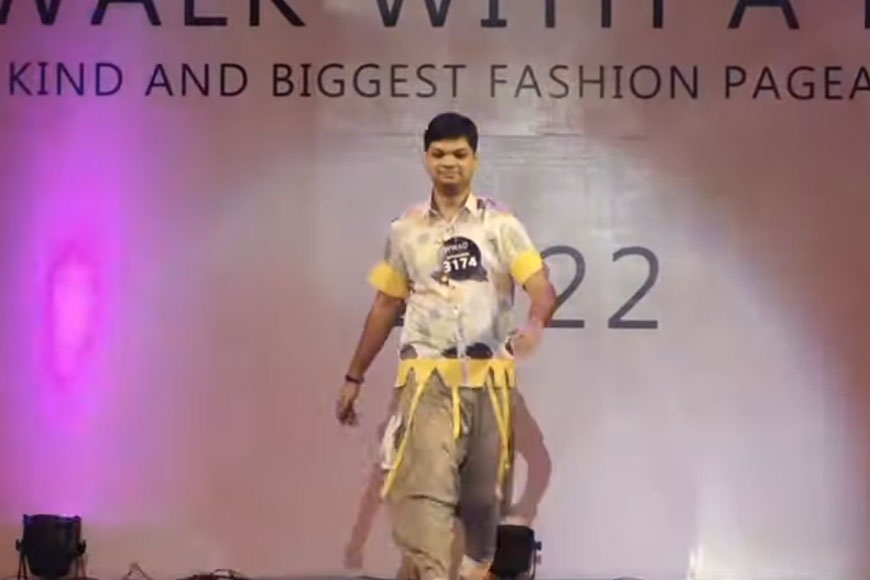 Apart from fashion, WWAD 2022 has also opened up avenues for people with disabilities in sports thanks to the launch of Football For All, an initiative of India Khelo Football in collaboration with AIMS Media to promote the sport in a disability-friendly manner.
WWAD aims to carry on the important conversations on fashion vis-a-vis disability, and the organisers have decided to publish a book on the topic tentatively titled Fashion Disability Paradox, the cover of which was launched at the finale.
WWAD 2022 also featured world class creative art performances by eminent composer-musician Pandit Tanmay Bose and renowned dancer-choreographer Sangram Mukherjee, which showcased the multifaceted talents of the finalists.