Kolkata to host very special ramp walk at fashion show that breaks all barriers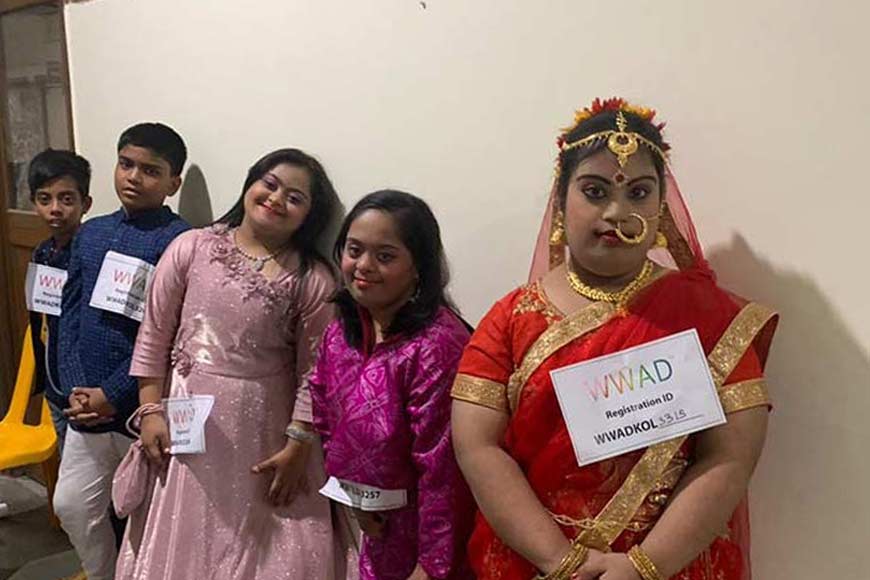 What is your idea of a ramp walk? Or catwalk, if you like. Slim, good-looking models walking gracefully down a ramp at a fashion show? Arms and hips swaying, shoulders straight, one foot perfectly in front of another?

We suggest you readjust that visual. Because on September 19, Science City Auditorium will host the grand finale of Walk With A Difference (WWAD) 2022, an initiative of the Delhi-based AIMS Media, supported in Kolkata by Transcendent Knowledge Society (TKS).
WWAD is a social initiative by AIMS Media to discover the hidden talents of persons with disabilities (PWD) in the fields of fashion, art, music, design, and most recently football, but more on that later.
"The idea is to create sustainable livelihoods for people with disabilities. Traditionally, such people are limited to vocational training only, which we want to change," says WWAD convenor Rakesh Dhasmana. "Most parents of special needs children are quite capable of looking after them when young. But as the children grow into adults and their caregivers grow older, livelihood and income become a huge problem."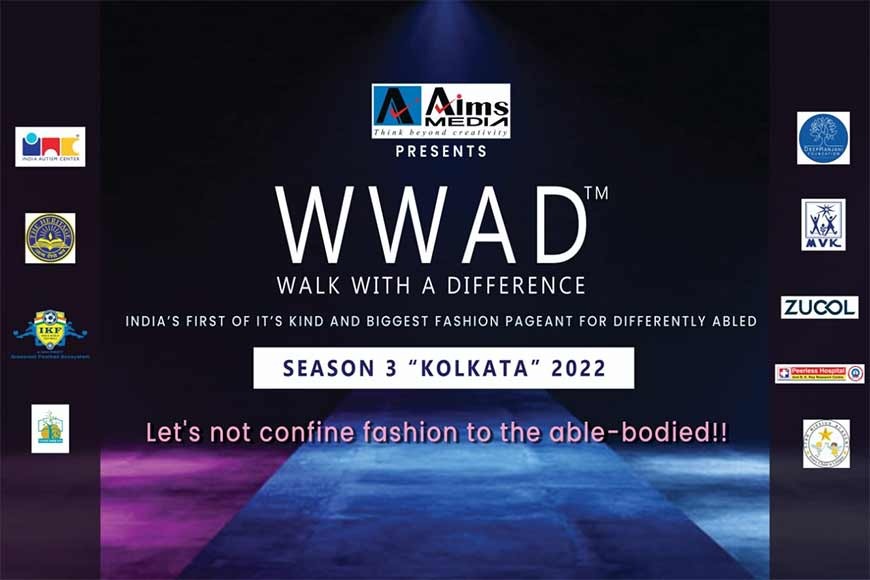 From personal experience, 'what happens to my child after me,' is a thought that haunts family members of special needs children on a daily basis. And that is the fear that AIMS Media, with over 12 years of experience in education and livelihood solutions for the differently abled, seeks to address with initiatives like WWAD.
The idea is to spread awareness about various disabilities in a more relatable manner than forgettable, routine lectures and seminars. "We want to make sure people remember how much so-called people with disabilities can do," says Dhasmana.
Auditions for the event were held today at the Heritage School Auditorium with participants ranging in age from 10 to 45 across nine disability categories including Autism Spectrum Disorder, Acid Attack Survivors, Dwarfism etc. Judges will choose 30 talents for the finale, who will go through a week-long grooming and capacity building session at Manovikas Kendra from November 13-18 under the guidance of mental health experts, professional choreographers, stylists and image consultants.
"The idea is not to simply dress our participants in fancy costumes and put them on the ramp. We are looking at long-term options, and many participants from the two earlier WWAD events (Delhi in 2015, Bengaluru in 2016) have already modelled for internationally renowned brands, even becoming brand ambassadors and showstoppers. We are working on turning WWAD into a Lakme Fashion Week kind of extravaganza, with support from the corporate and fashion sectors," Dhasmana explains.
The idea behind choosing Kolkata for the third edition of WWAD was to cater to the large hinterland of states which are traditionally under-represented at the national level, but the auditions have drawn participants from as far away as Kerala, Gujarat, and Uttarakhand, or "more than 40 cities and rural areas of 18 states" as Dhasmana puts it.
Not only are the organisers not charging a penny for registrations and participations, but also offering accommodation and food for one participant and one caregiver for those who cannot afford the cost of staying on in Kolkata should they be selected. "Every finalist will win Rs 25,000 as a cash award. There is no first, second, third here,"says Dhasmana.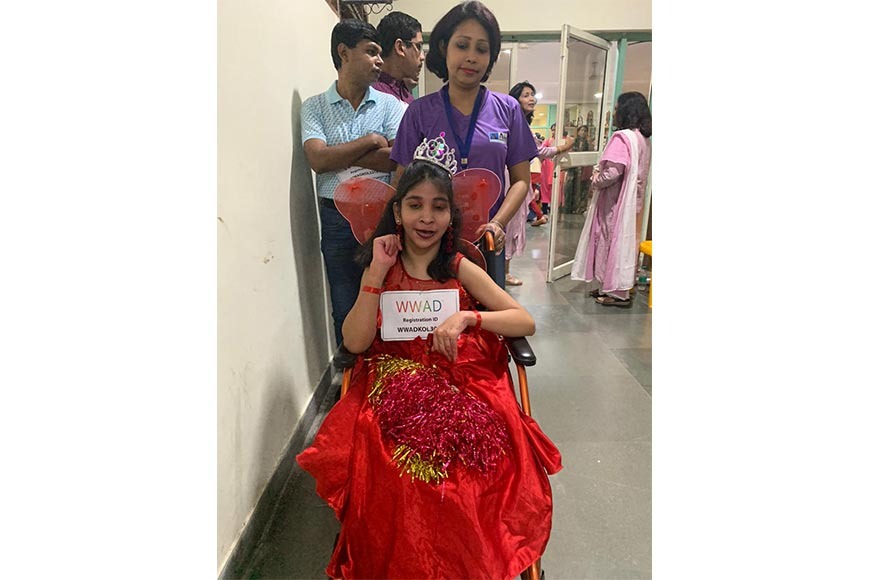 Corporate bosses, government policy makers, National Institute of Fashion Technology (NIFT) representatives, filmmakers, have all been invited to the grand finale to witness the WWAD miracle firsthand.
Finally, beginning 2023, AIMS Media will be running an initiative titled Football for All in association with India Khelo Football. "Because Kolkata is crazy about football, we will be launching Football for All here," says Dhasmana. "Many international clubs actively promote football for people with disabilities, and we want to bring it to India."

For more on WWAD 2022 and the various initiatives of AIMS Media for people with disabilities, visit https://www.aims.media/