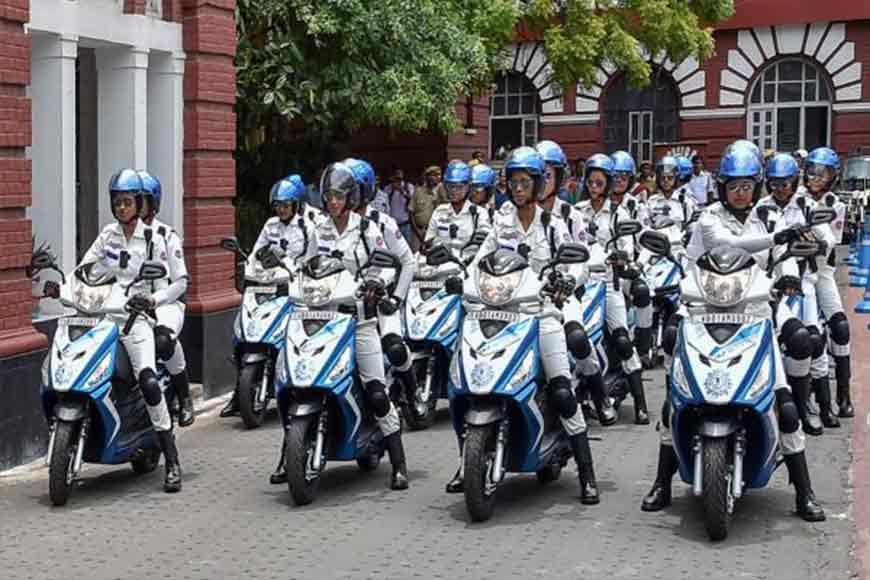 They have not just won over the hearts of Kolkatans, but also over crime against women in the city. Winners --- the all women patrol squad of Kolkata Police has had phenomenal success in curbing crime against women in the city since its inception in 2018. Completing more than 400 arrests, Winners scores big against harassers, snatchers and stalkers, who harassed women on the streets every other day. They move around like Power Girls across the nook and corner of Kolkata, during any part of the day or night and come as saviours to hundreds of working women who go out on the streets every day to earn a living. Months of rigorous training at the Kolkata Police Training School, made the team well versed in small arms, un-armed arrest techniques, crowd control and in maneuvering Kolkata streets on their two wheelers.
Recently, Joint CP (crime) Murlidhar Sharma shared a post on Twitter, congratulating the team. Following the success of Winners, two police divisions — the eastern suburban and south suburban — have now introduced special drives to combat crimes at specific locations in the city. "Initially, we asked two women cops to patrol the streets of Ultadanga. Both were in plain clothes with their male colleagues providing back up. The response was phenomenal, and we extended the drive to other areas like Narkeldanga, Beliaghata and Entally. Now this campaign will become a regular evening feature across important police stations in the eastern suburban division," said DC (ESD) Ajoy Prasad.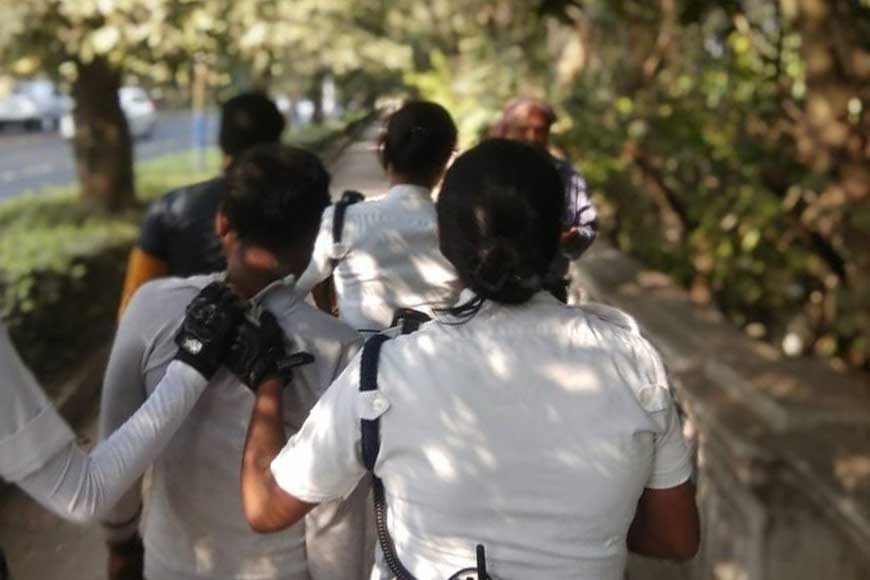 Crimes against women tackled by the Winners team range from stalking by criminals, who get the target's phone numbers and links from their Facebook accounts and harass them on roads to petty crimes like snatching or even molestation. Rogue bikers are also checked by the Winners specially infront of malls, offices and parks — areas which are usual crime zones. Initially, the Winners squad concentrated on south and south suburban Kolkata, but they will soon expand their zones of operation with additional personnel joining the team. "We are expecting to efficiently use them across the city. The raids will be kept secret till the last minute and we shall scale up operations as we head towards Valentine's Day," said an officer.
Kolkata Police Commissioner Anuj Sharma had sent out a tweet last month asking citizens to report all incidents of women in distress by dialling and lately, #dial100 has been trending on Twitter. Police have also asked all citizens to forward to the cops anything they find objectionable on the internet. "It is important that we stop trolling. It is harassment on the internet. Our social media team has been asked to respond to all complaints," said an officer.