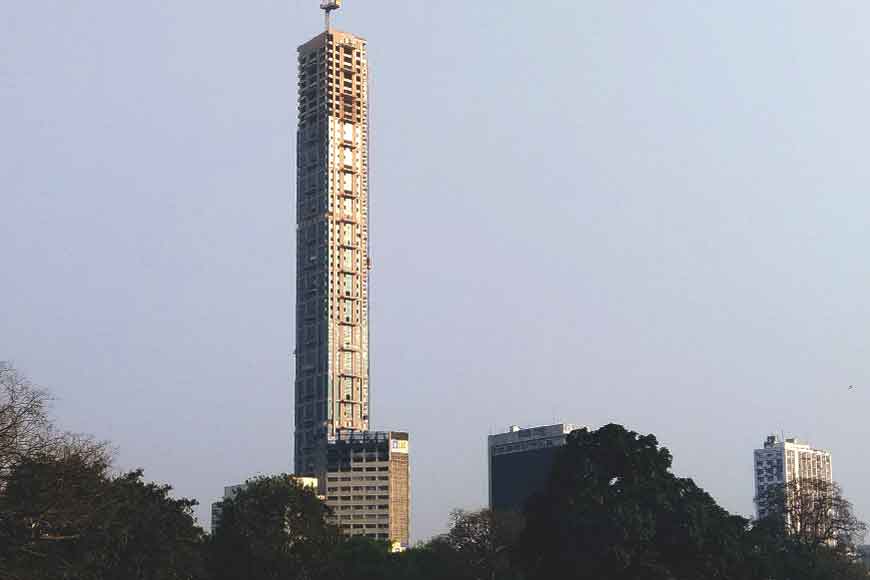 Skyscrapers have considerably transformed the skyline of Kolkata in the past few years. 42 Chowringhee Kolkata standing tall between Tata Centre and Jeevan Sudha buildings in the heart of the city might have caught your curious eyes as it was being developed over past few years. The gigantic building might have made you feel like a tiny being as you kept on ogling at it with eyes wide open wondering about its height. The city now features the tallest building of India after four floors have been added to 42 Chowringhee. It will now have 65 floors instead of 61. With the recent completion of the tallest residential tower, our very own 42 building has even left the 'The Imperial' in South Mumbai's Tardeo behind.
The 42 started its journey as a promising landmark in the City of Joy as the tallest building of Eastern India, offering a 360-degree view of the city. Today, the ultra-luxurious residential apartment has become the tallest building in the entire country, reshaping and dominating the skyline of Kolkata. The civic body sanctioned the construction of four more floors that will add a height of 12 metres to the colossal building making it 249 metres tall.
The extra floor- area ratio for skyscrapers within a kilometer of the Metro Railway Corridor made way for increasing the floor space of 42. The declaration of earning the tag of the tallest building of India was made after the roof of the 65th floor of the 42 was set. The building now dwarfs other significant buildings like Everest House and Tata Centre. It is also double the height of South City towers now. There was hardly any problem in approval of the construction work of the additional stories as the Chowringee Road has a width of thirty metres. Once the 42 building with its additional height is up and running after the completion of interior design, it will bring an unparalleled contemporary style in the old-world charm of the city and offer a heavenly sight to look forward to.