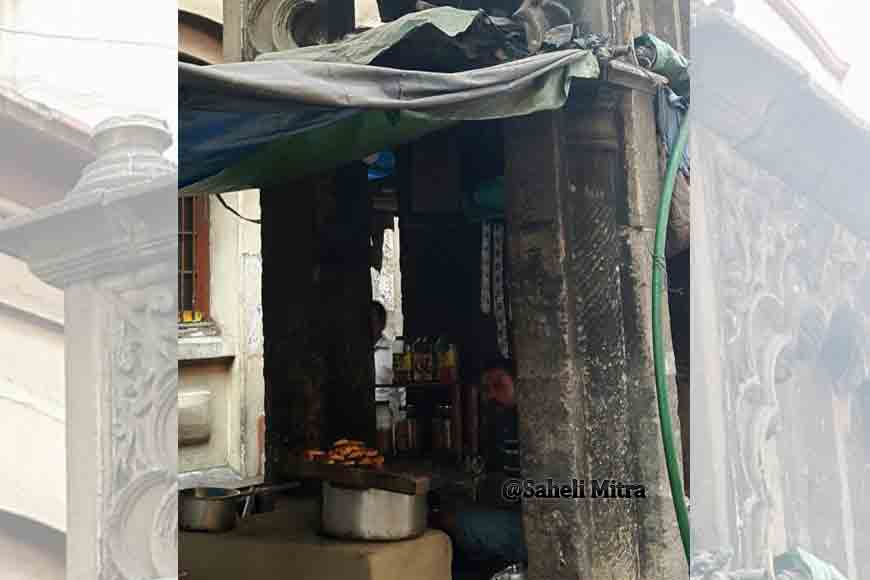 This can only happen in Kolkata! Else, how can a tea-stall and Litti stall run from a heritage gate that was erected in 1875 and is listed as Grade 1 heritage site in the KMC list? Well, on a recent walk along Fairlie Place, I even got a chance to interact with the owner of the tea stall. He himself was amazed when I said he is running his shop from a structure that is centuries old. He just said: "This was my father's stall. We are from Bihar and have been running this shop for more than 50 years! Our littis and aloo curry are loved by all." This is an area near Dalhousie Square, where thousands of office-goers and pedestrians have breakfast and lunch at the innumerable footpath stalls every day. But for a stall to operate from a 'Heritage Gate' that is listed in the heritage list is quite surprising!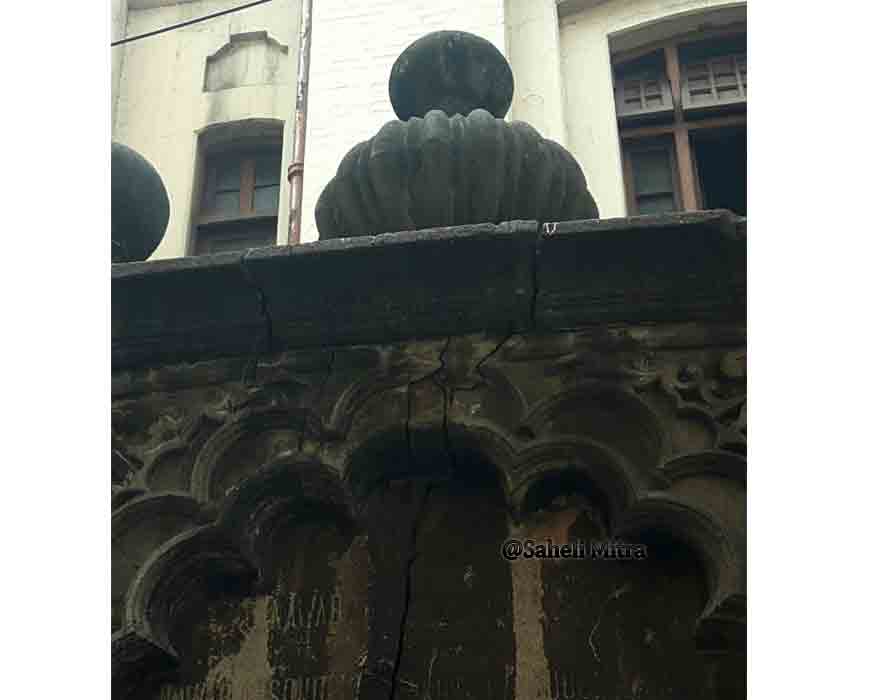 This gate memorial is usually known as Prince of Wales' Memorial as it was built in memory of Prince of Wales in 1875. The worn-out inscriptions on the top of the tomb like structure can still be seen. In those days most 'natives' or Indian princes and zamindars tried to appease the Monarch of England to get favours and titles from them. So whenever, any monarch or representative of the English Throne visited Kolkata, which was the capital of the then British India, native princes and zamindars tried to show how much they respected the British Throne, by erecting different gates and memorials to welcome them to the city. Some of these still lie in the city and some are in shambles.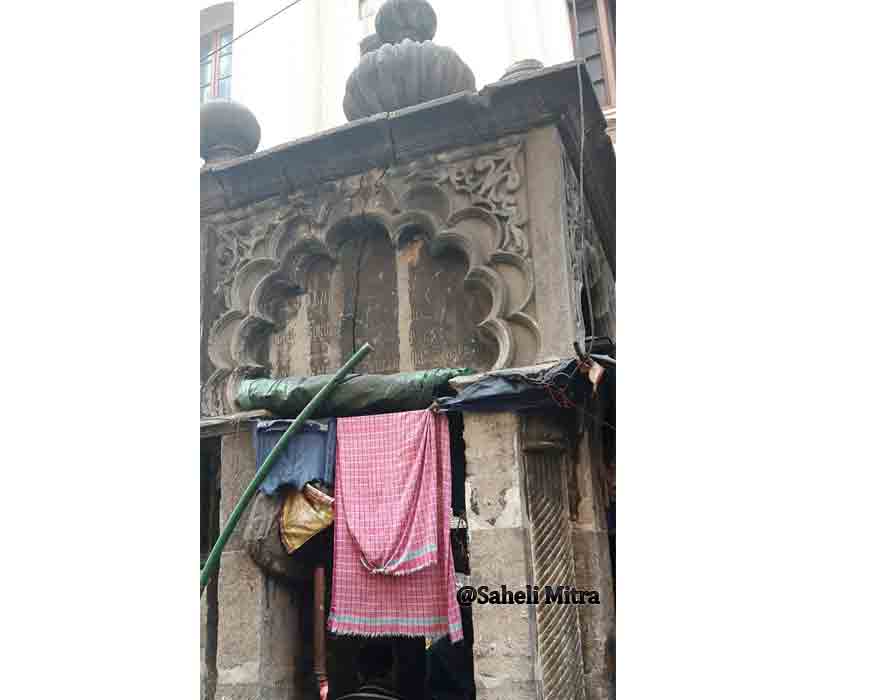 Built by the Nawab of Dhaka, Abdul Gani, this Prince of Wales' Memorial, taken over by the tea-stall for over half a century, shows remnants of late-Mughal tomb architecture. The pillars have the typical style of Muslim art with engraved lotus. The names of Abdul Gani and his son Nawab Ahsanullah can still be seen through the dirt and the clothes that hang from the top of the tomb. Yes, the tea-stall owner dries his gamchha on it! Due to his allegiance to the British monarchy, Abdul Gani was recognised by the English monarch and was bestowed with the title of Companion of Star of India. Nawab Ghani was a well-known ruler of Dhaka, who had several contributions to the art and literature of undivided Bengal. His son was a renowned Urdu poet and their palace in Dhaka was later given to Muslim League Foundation. What is sad is how a Heritage Grade 1 structure of Kolkata is lying in complete neglect at a busy cross section of Kolkata and it seems no heritage restoration groups, who raise a voice every now and again, is even aware of the same!