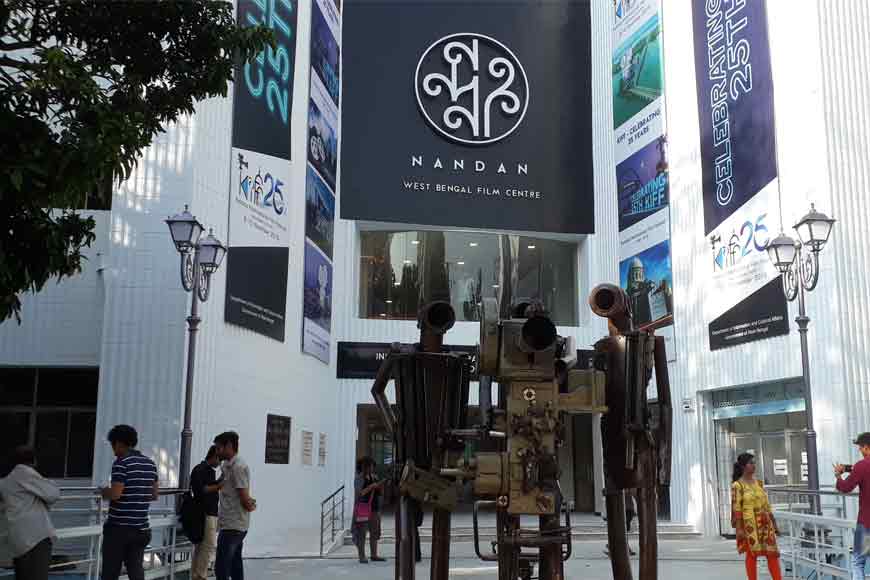 An all new look iconic Nandan will welcome visitors this Kolkata International Film Festival, with the line between 'hip-happening' and 'surreal royalty' blurring into the eons of time, as you step inside this state auditorium. Nandan needed this facelift for sure since the time it was inaugurated in 1985 with stalwarts like Satyajit Ray sitting on the stage of inauguration. CM Mamata Banerjee, who is extremely enthusiastic and the brain behind popularising the Kolkata International Film Festival, where several well-known foreign directors converge with their films, was contemplating this new Nandan since long. Her vision comes true.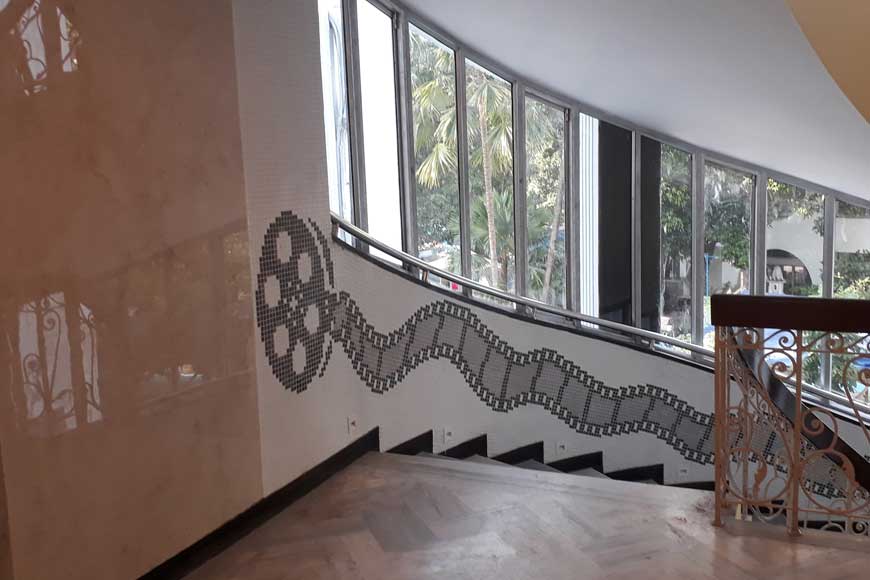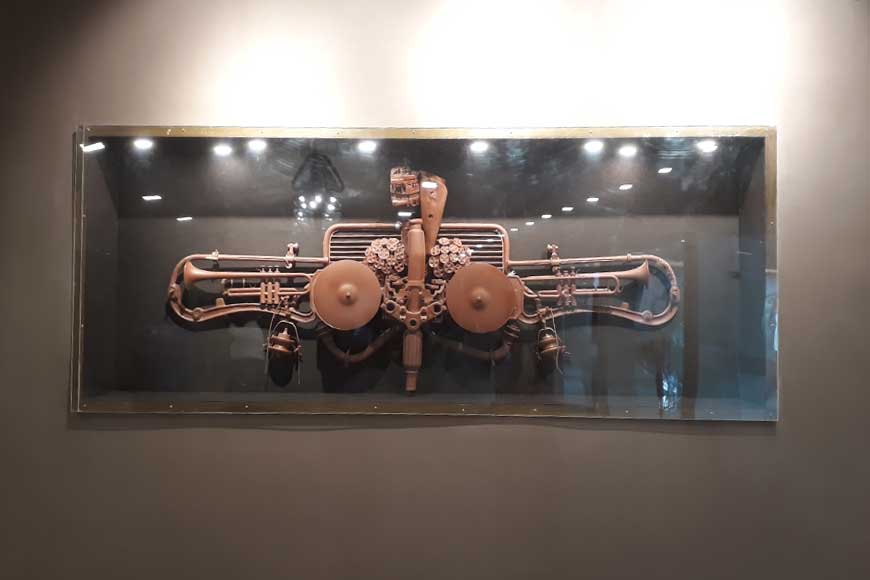 Step into the auditorium and you will be in for a surprise! It looks nothing less than a movie set straight out from a period drama. Kolkata based sculptor Narayan Sinha was roped in and they relentlessly worked over a month. Adding to the royal charm of the interior will be Ramkinkar Baij's famous refurbished sculpture, known as Koler Bashi. The sculpture has now been placed in such a position that anyone can view it. Added to this installation will be another new installation made from discarded materials, reused and recycled.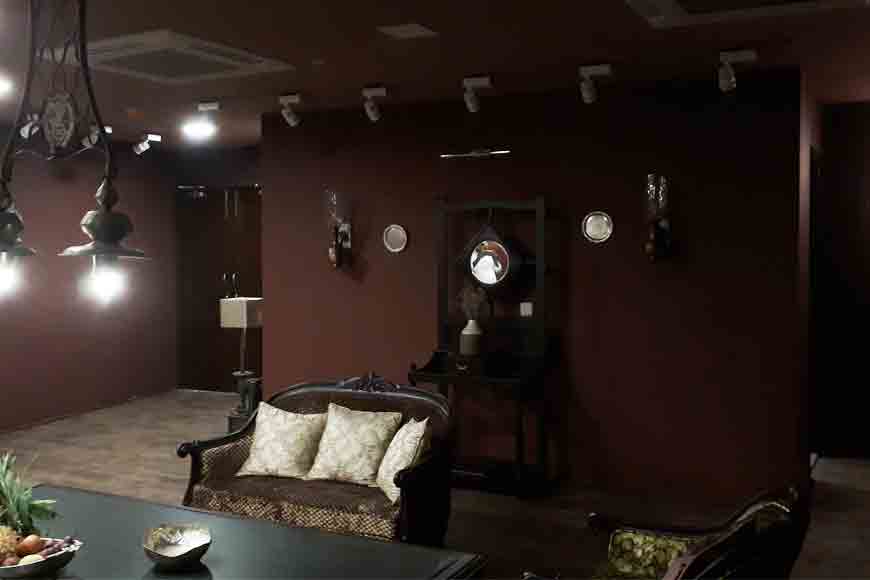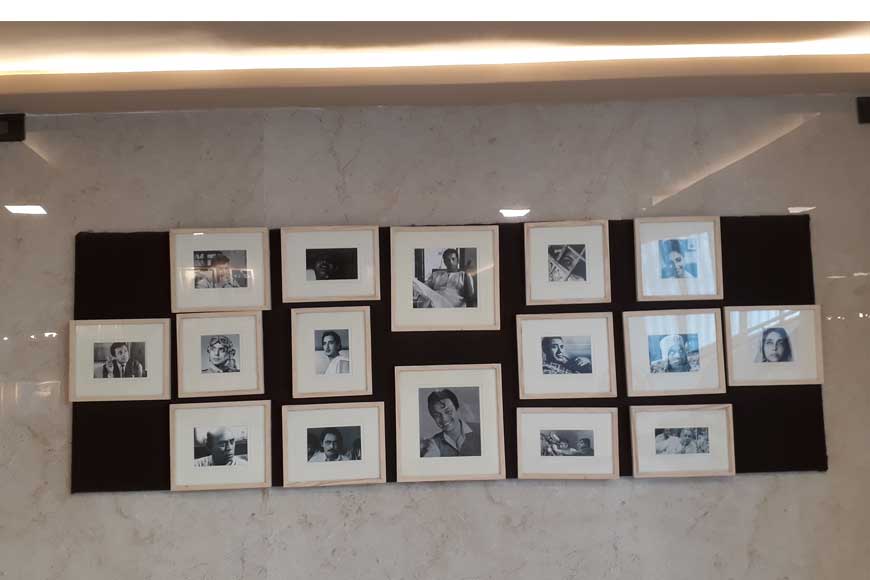 The lights have got a creative high in the hands of the sculptor's team with parts of loudspeakers used to create lights. For the cine lovers of the world, priceless posters of age-old movies and iconic actors and directors from Chhaya Devi to Tulsi Chakraborty and from movies like Meghe Dhaka Taara to Jukti Tokko Golpo will adorn the walls of the floors. Then there is an ode to musicians too with two murals made from broken trumpets. However it is the VIP lounge that is out of the world, with an old Kolkata charm recreated to bring in nostalgia of a city that has a laid back attitude. The furniture including an old bed, carpets etc all give a royal zamindari feel and each details have been taken care of, from the paan dani to lampshades.

Kolkata's famous Durga Puja also finds a place in the décor with photographs hanging on walls. Once the KIFF starts in a week's time, it is expected delegates from across the world will converge on a revamped Nandan and will be mesmerised by its new look. Only time will tell the truth.