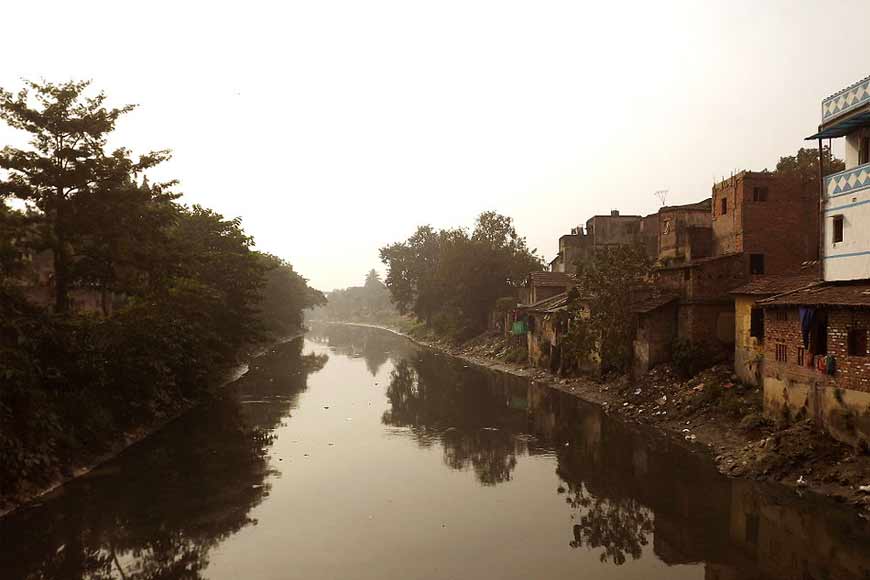 Kolkata has undergone a huge change over the past few years. Many highrises and flyovers have popped up. It has been three years now that Maa Flyover, one of the longest in India has come into operation. Maa Flyover has been a huge success, reducing the city congestion. But there are various places in South Kolkata where traffic snarls are regular which leads to havoc in daily life. The State Government has thus taken up an initiative to address this problem and is on the verge of starting work on building an elevated corridor along Adi Ganga. The other flyover along Hazra Road and Judges Court has been proposed primarily with the agenda of facilitating east bound vehicles from Alipore to escape the chaos of Hazra crossing.
The elevated corridor along Adi Ganga, might be around 9.2 kilometeres long and offer a smooth movement of traffic. However, there might be certain threats associated with the construction of this elevated corridor. Adi Ganga, the original channel of Ganga is 75-kilometer long and has been hijacked at various places. This used to be the main outflow of Ganga to the Bay of Bengal three centuries back. The last three decades has witnessed a massive destruction of Adi Ganga. Once, it used to be a thriving trade route, but it was difficult to maintain the navigability after a point. Massive encroachment for metro rail network, residential purposes have primarily led to the destruction. A further construction of an elongated corridor might offer challenges unless needful actions are taken. The elongated corridor would be of extreme height and will go over bridges across Adi Ganga. Adi Ganga still happens to carry waste water out of the city. Therefore, it is imperative that Adi Ganga is kept at good health for the sake of the city. Tolly Nullah might also overflow during high tide consequentially giving rise to flood fear. It is likely that Adi Ganga will completely lose its navigability.
The other proposed flyover from Ballygunj Phanri to Saujanya Convention Centre at Hastings Park will be no less than 4.5 kilometres long and will have two major exit points at Sarat Bose Road and another one at the crossing of Hazra Road. This might offer certain problems when it comes to execution. Hazra Road is not wide enough to accommodate two-way traffic. If a part of the road is blocked for the construction of the flyover, the traffic on the narrow road might just stop. There is no alternative of another road to divert the traffic. Construction might create major problems near the crossings of Sarat Bose Road, SP Mukherjee Road and Harish Mukherjee Road. So, it is all the more imperative to look into the problems before the construction starts.