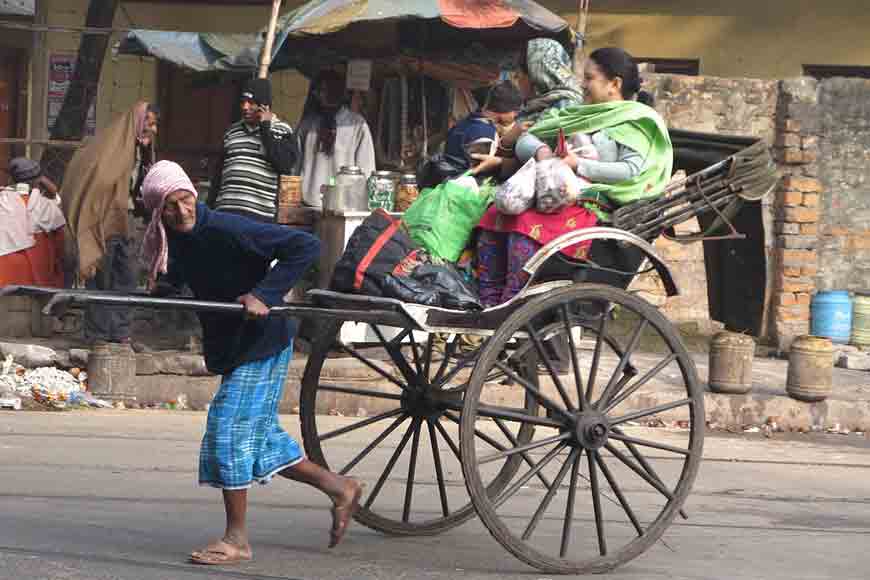 With its opulent heritage and colourful history, the only way to truly describe Kolkata is that, along with India as a whole, it is a place of contrasts. This city is influential yet harrowing, vivacious yet anarchic and riveting but also unfathomable.
An excellent example of this are hand-pulled rickshaws, conveying next to brand new expensive cars, impecunious beggars sitting on the side of the streets, while affluent people stride past them or local citizens eating ordinary food in wooden shacks while there are people enjoying themselves in the air conditioned seven-star restaurants. The differences are endless!
Kolkata cannot be compared to any other mega city. There are wide, long roads contrasting with thin, dark and confusing alleys. Kolkata is definitely the most unique city in India in my opinion because of the many contrasts and differences that it has, which makes it lively.
The population is also abnormally high compared to many places around the globe. The average population in this city is 4.497 million. Such an ever-changing, polluted, busy city must have many positive and negative vibes. Examples are – concerts, clubs, cinemasand regularfairs. It has all kinds of great schools, colleges and universities. There are also manyheritage buildings, cemeteries, shopping malls, eateries, all kinds of well-paid work, private hospitals and other useful service facilities. These all contrast with crime, pollution, competition for jobs and housing, crowds, traffic and noise.
Who can forget all the nostalgic places in Kolkata like Howrah Bridge, Victoria Memorial, Kalighat Temple and The National Library? We must be proud of all the sacred, religious places of Kolkata - it is a melting pot for all religions where people live in peace and harmony.
I would never exchange The City of Joy, with any other place in the universe.