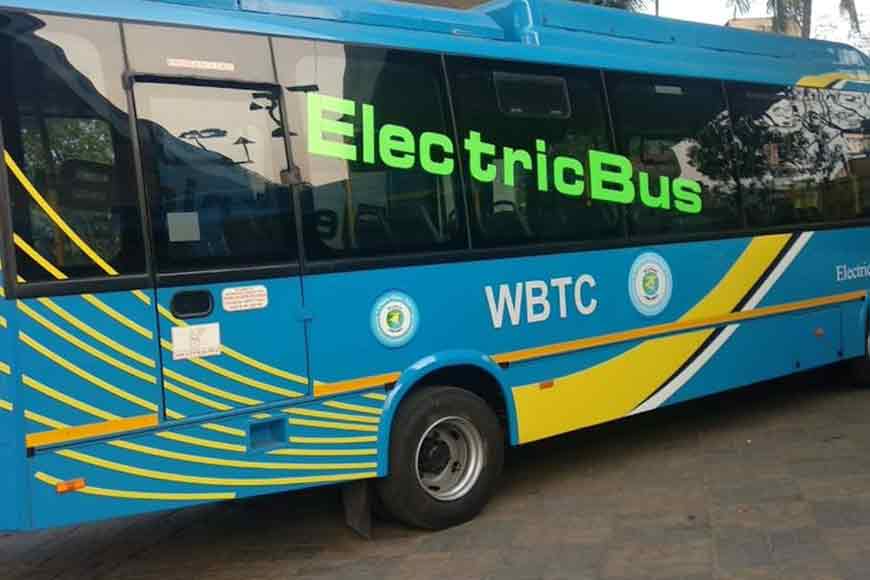 In the recently concluded World Mayor's Summit at Copenhagen where KMDA got one of the highest honours, Kolkata Mayor Firhad Hakim has mentioned how the state transport department is ready with a roadmap to convert the entire transport fleet of the city to E-buses by 2030. Around 5,000 such buses have been planned under the fleet.
This plan will bring down per annum carbon-dioxide emission by 782,560 tonnes per annum. Incidentally in Kolkata, automobile pollution acts as a killer. Under FAME II (Faster adoption and manufacturing of electric vehicles) scheme, the state has already ordered 300 E-buses that will replace the polluting buses with immediate effect. Kolkata already has 80 such E-buses. Now other cities like Haldia, Durgapur, Asansol will also have their own fleet and 100 such buses will start plying soon in these areas.
Not just buses, state transport department is also looking into the plan of starting battery-run ferry services replacing the diesel launches that cause pollution.