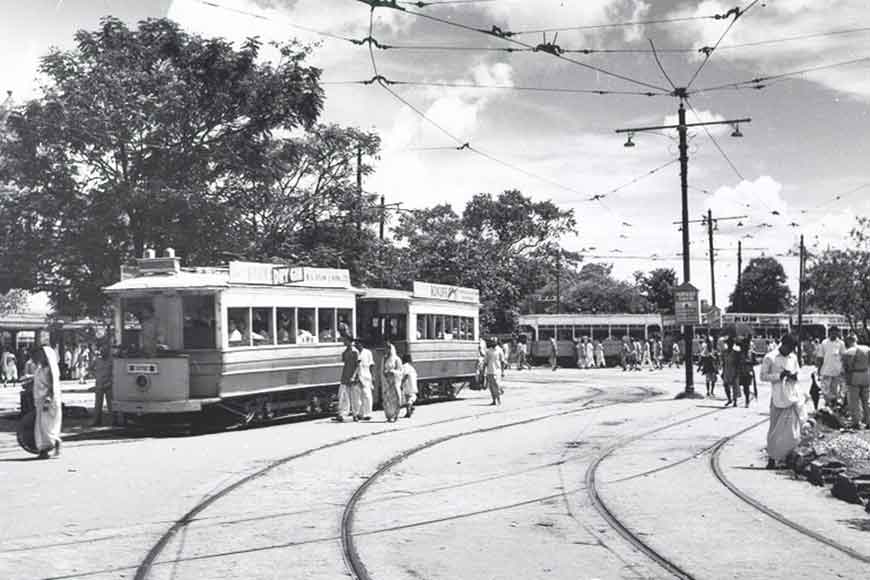 Tram is identified as one of the unique icons of Kolkata today. Tram service was introduced in the city way back in 1873. Horse-driven trams travelled from Sealdah to Armenian Ghat then. Though the vehicles were meant for passengers, they also carried goods. These used to operate between the docks and inland areas. Twenty-seven years later, the city trams began running on electricity. The year was 1902. Anti-British sentiments were on the rise in Bengal, and especially in the city. Demonstrations and civil disobedience movement spread like wildfire. Lord Curzon, the then Viceroy of India, realized the need for a swifter movement of police contingents to the sites of anti-British activities. So, he gave the green signal for introducing electricity-run tram cars. The service was flagged off between Esplanade and Kidderpore.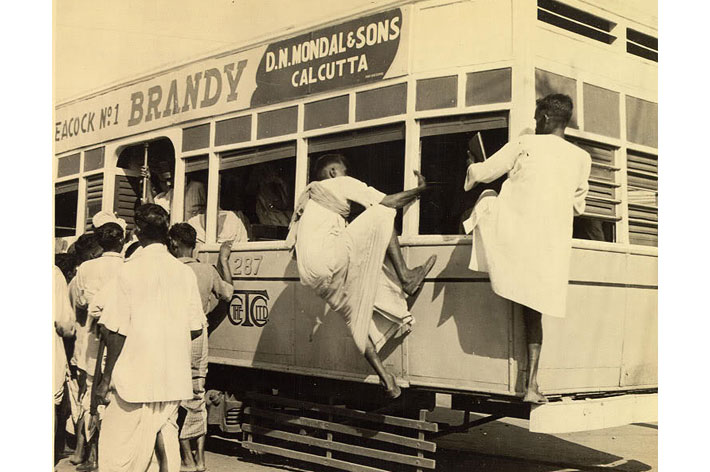 Tram cars were imported from England. Kolkata was the first city in Asia to get the electric tram. The Calcutta Tramways is also the oldest operating electric public transport system in Asia. It has been more than a century since tram cars were introduced in the city, and it is still struggling to survive. Despite umpteen impediments from different quarters, the tram has refused to bow down to rising pressure. From the second half of the 19th-century till the middle of the 20th-century, tram route map was expanded in undivided India. Electric tramline was the transport lifeline of Kolkata till 1920. Even after the introduction of public bus on the protest-hit streets of Kolkata, tram was the most reliable public transport. Most of the tramlines were laid and extended during that time. Kolkata's tram service was smooth till the 1960s. In the pre-Independence era, around 300 trams used to run between Kolkata and Howrah.
Only 22 years ago, tram tracks were removed to pave the road for buses, cars and trucks on the Howrah Bridge, in 1993. Currently, 125 trams are operational for daily service. However, equations changed after the Kolkata Metro was introduced and gained popularity. The grand old dame's popularity declined steadily, resulting in closure of many regular tram routes. The tram has witnessed the city's uphill journey from the rebellious to the peaceful Kolkata. Though a vintage mode of transport in other Indian metros and an object of disdain to urbanites today, trams still exist as a heritage of Kolkata and its glorious past though its network has shrunk under pressure of urbanization.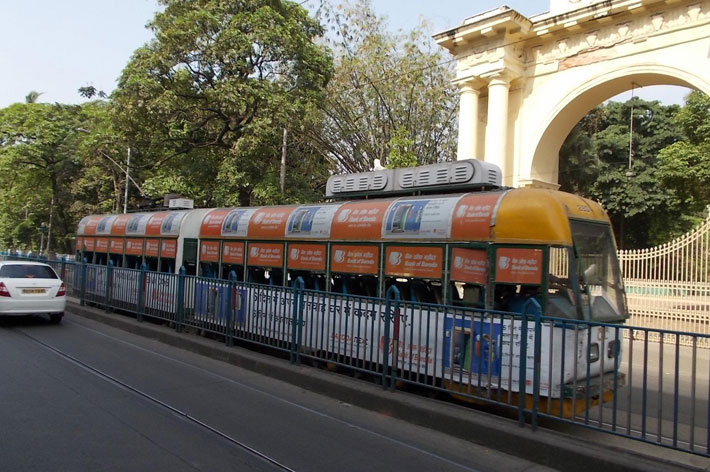 Today however, efforts are been made to bring back this transport from the verge of extinction primarily because they are pollution-free modes of transport. Recently, the state government took several measures to revive some of its past glory. CTC has set up a Tram Museum, Smaranika, at Esplanade tram depot. Housed inside an actual tram (Tram No. 142, built in 1938) to preserve a living heritage, it is a tourist's delight.