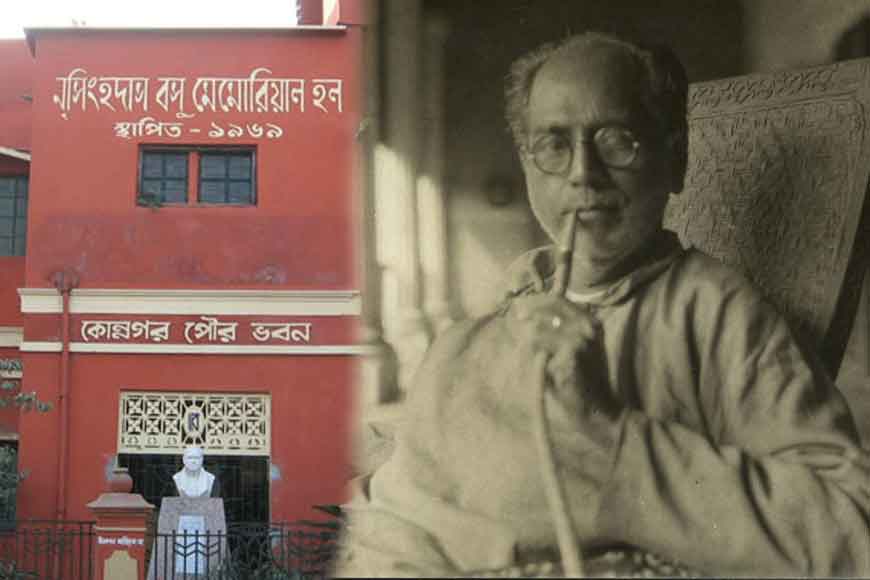 When many of Kolkata's heritage buildings are going under the axe in the name of modernization, here is an example of how Konnagar Municipality has taken steps to safeguard Abanindranath Tagore's Victorian farmhouse on the banks of the River Ganges, from the hands of promoters and land sharks. The Municipality Chairman had written to the Heritage Commission of West Bengal, last March and the Commission is ready to safeguard this building that houses Aban Thakur's childhood memories as well as those of his extended family, including Rabindranath Tagore, who came to stay in this house often.
The Commission wishes to hold a meeting with the existing residing community, the Lakhotia community. Residents of Konnagar have also been protesting against giving up this building to promoters since long. The farmhouse has fond memories of young Abanindranath Tagore. Located at 2 Mirpara Lane, covering more than 2.1 acres of land, this property was declared as a heritage building by the Heritage Commission. Later, the Lakhoti as took over the house and wanted to rebuild a two-storied house and appealed to the municipality office but the Konnagar municipality decided to take steps and protect this heritage building.
In 2010, the Lakhotia community again appealed to revamp the property but they were not permitted, hence, they approached the court. They bought the property for 1 Crore 10 lakhs which the municipality has agreed to return and take over the heritage property. The court had asked to make a settlement but the people of Konnagar protested to keep the heritage building safe. Konnagar Social Welfare Committee wants to safeguard the property and establish a museum and art college. The municipality also celebrated International Mother Language Day in February and Rabindra Jayanti, to create awareness about the importance of this building. Around 100 saplings have been planted and various cultural functions have been taking place surrounding this farmhouse. This year also marks 75th year of the Municipality.
Incidentally, this huge farmhouse is also associated with Rabindranath Tagore. The Victorian architecture of the house gives it an old-world charm with shaded windows and a huge garden of mango, coconut and other trees. Location of the house is also picturesque, with it being on the bank of the Ganges. This house finds mention in Rabindranath Tagore's biography and the garden house was one of Tagore's favourite. In the book Jorasakor Dhare, it is said that Abanindranath Tagore, who later on became an internationally acclaimed artist, learnt to draw the first 'hut,' while in this house. Now it is to see if the authorities think of developing a tourist circuit surrounding this farmhouse, on either side of the Ganges as Dakhshineshwar and Belur Math are also close by.