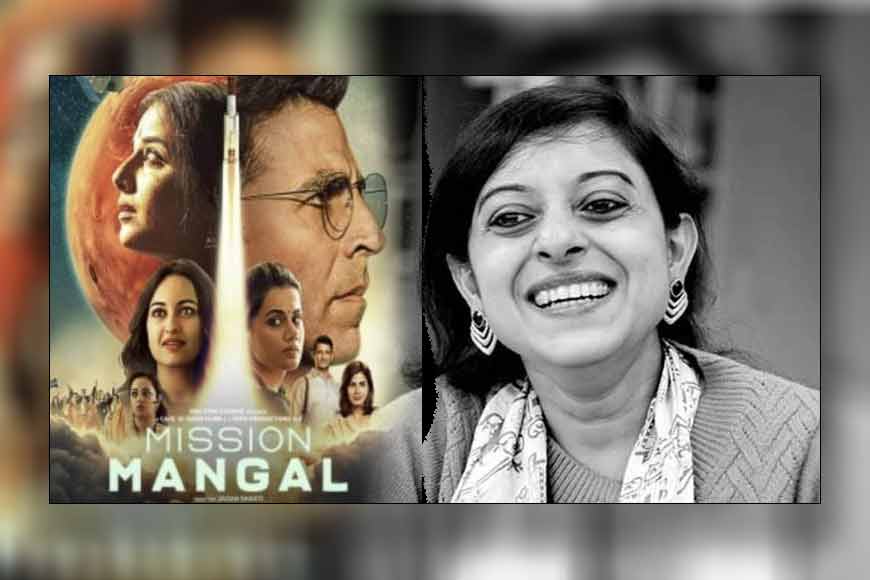 It was in 2008 that Moumita was reading about India's first lunar probe, Chandrayaan 1, sitting in her hometown, Kolkata. This was a news that had indeed inspired her as she wanted to be a part of such missions someday. Today, Moumita Dutta is a leading ISRO scientist attached with major missions and scientific research. In 2015 Dutta became one of the top ISRO scientists, part of a team that worked on India's acclaimed Mars Orbiter Mission. Today, she is heading a team to make indigenous progress in optical sciences as a part of 'Make in India' initiative.
Moumita Dutta was the Project Manager of Mars Orbiter Mission of 2015, that had triggered immense curiosity worldwide. In one of her interviews Moumita had said: "Everywhere I go the first question asked is does life still exist on Mars?" followed immediately by, "In the film The Martian we saw people going to Mars. So, can we think of going and living there some day? Is it possible?" Moumita's answer is nothing is impossible. And she has probably proved that through her own work.
Everything was new to the MOM scientists. As mission designers, they were working for the main core or what they call 'bus' system of the spacecraft which was to travel from earth to Mars. These payloads were designed scientist Moumita Dutta. As another scientist with the mission said: "For us the challenge lay in managing the entire mission itself. Moreover, since any control or command would take a minimum of twelve to twenty-four to forty-two minutes to reach the other end, the spacecraft had to be very, very smart and autonomous." And hence SAC scientists like Moumita's role was very important in this mission.
She is indeed an inspiration to all young girls of Bengal and India, who can think of dreaming big in the scientific arena and following their dreams like ISRO scientist Moumita Dutta did. Now she is busy with the 'Make in India' mission.