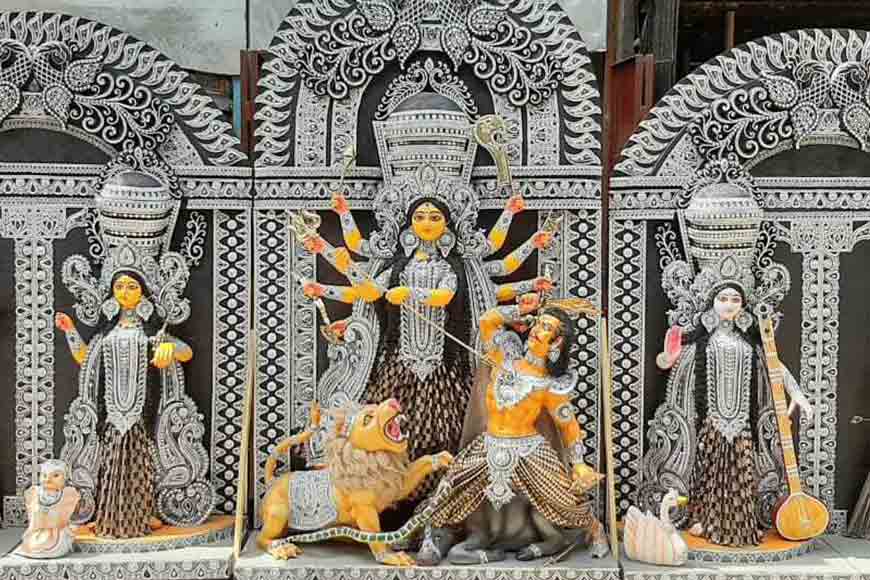 HThe artisan hub of Kumartuli had seen an unprecedented COVID year, with many struggling to make both ends meet. But this year it seems to be inching slowly towards normalcy with orders pouring in and exports picking up.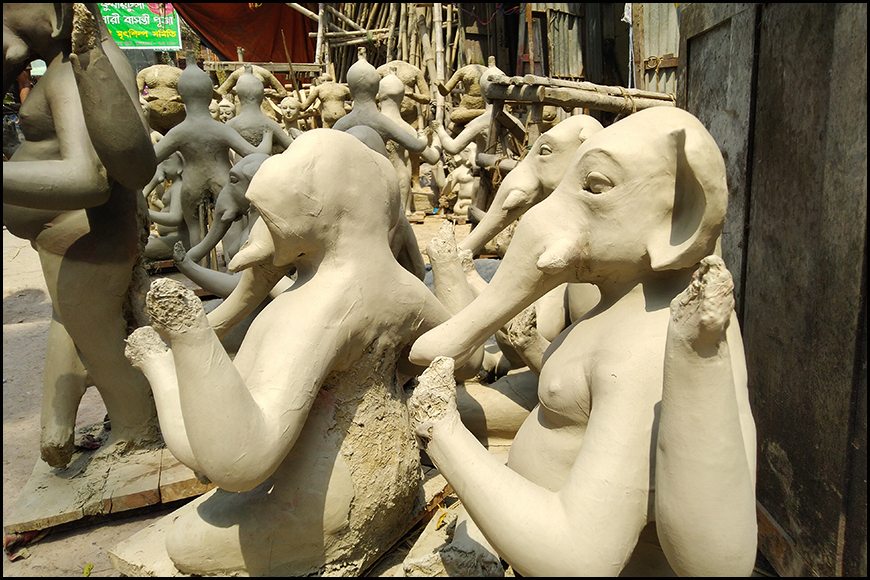 A Durga idol in a striking black and silver scheme has been packed, duly fumigated and is on way to be shipped to Sydney in the next few days. This time last year, bulk orders from overseas Durga Puja committees were being cancelled as artisans stared at a disastrous 2020 due to the lockdown and Covid pandemic. This year orders from Australia, Germany and UK are trickling in despite a 2nd wave of Covid-19, and the artisans are happy. Kaushik Ghosh, one of the largest exporter of Durga idols in Kumartuli said: "I already have 12 overseas contracts and one is complete which is a 9ft tall and 18ft wide idol in silver with a black background. Things are better this year for all artisans."

Usually, idols exported are made of fibre-glass and packed in wooden cases that can be easily transported. Such idols are also light weight. The first Durga idol from this season will reach Sydney in another one month's time. Every year, the light-weight, fibre-glass idols usually begin their overseas journey in April. Around 200 Durga idols are shipped or flown out of the country. But with the lockdown last year, several organizers from abroad called up the Kumartuli artisans to say that the festivities have been called off. The artisans faced a huge financial crisis thus.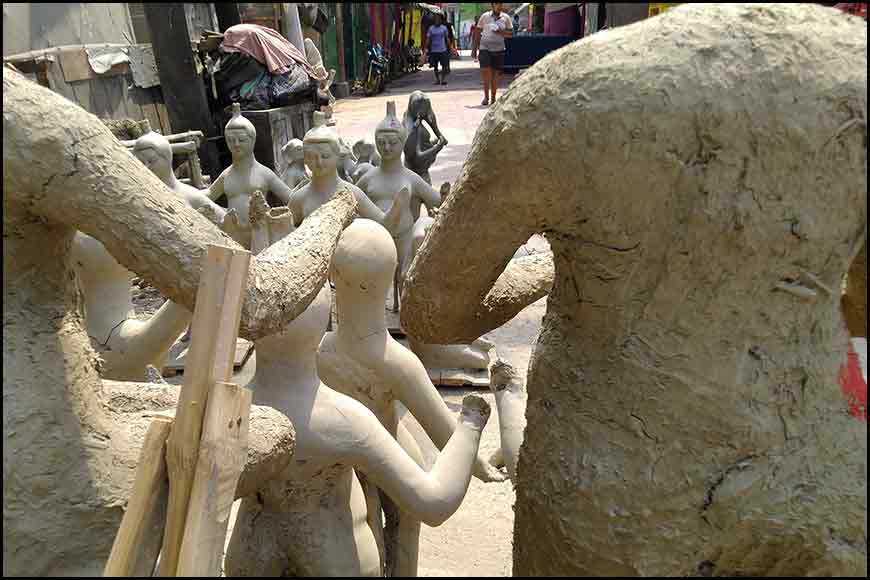 This year, every idol is being sanitized regularly during the idol making process. The courier company that carries them also fumigates the idols that are wrapped in bubble sheets and packed in the wooden crates. The Kumartuli Idolmakers' Association feels things will be normal this year and as the first Durga idol leaves their haven, they see a ray of hope indeed.