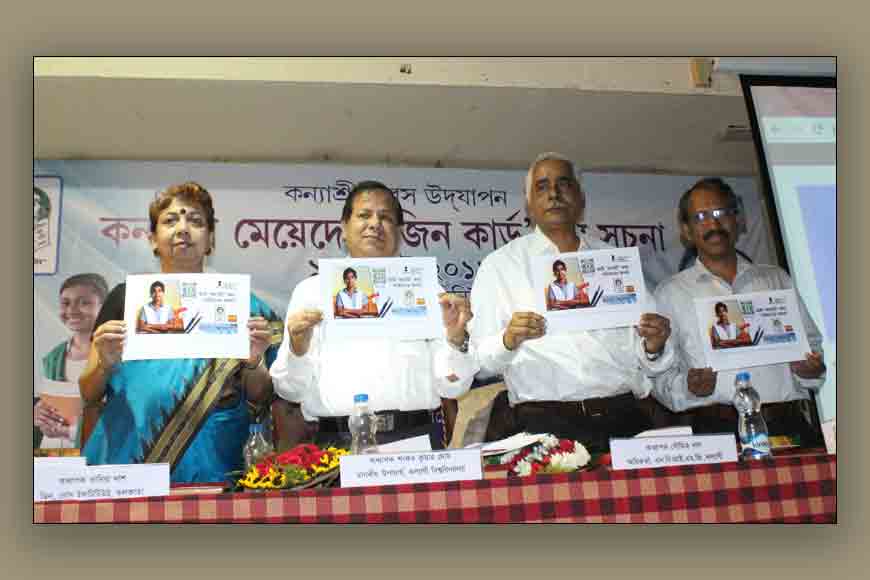 Kalyani University in a landmark initiative decided to issue 'Gene Cards' to its girl students that will have 'Genetic Information' to help combat possible gene-related diseases well in advance.
A first of its kind in the country, the 'Gene Card' will have relevant genetic information which can be used as a tool to combat gene-based diseases like Thalassemia, Breast Cancer and many other diseases. 'Genetic Information' means grossly all data or information about a person's health. It is not just data about one's height, weight or gender; rather it provides information about one's genetic inheritance.
The initiative is implemented through the National Service Scheme (NSS) unit of the University, whereas Genome Science and Data Science wing of University's School of Interdisciplinary Studies has been assigned the job of gene analysis of the girls and to hand over the cards to them within 2 months. West Bengal Chief Minister Mamata Banerjee helped them to tag the 'Gene Card' project to her flagship 'Kanyshree' Scheme so that girl students across the state can have their 'Genetic Information' to combat future diseases.
Kalyani based National Institute of Biomedical Genomics (NIBGM) will provide technical assistance to the project. To begin with, 400 girl students under Kanyashree, will be screened.
The Gene Card will look like an ATM card. Name, accession number photograph of the owner will be displayed on it. The data of the card will be highly secured and confidential and can only be accessed by its owner using a one-time password (OTP). The online enrolment of individual data of the girls to University's server has already begun. Their blood sample and swab for DNA (Deoxyribonucleic Acid) analysis and genetic studies for the preparation of the cards will also start.