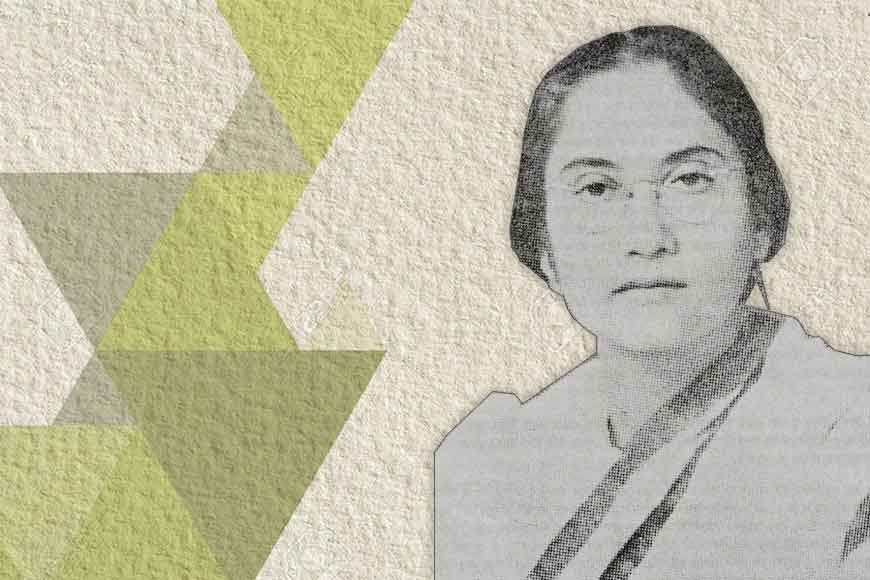 Names like Begum Rokeya or Pritilata Waddedar shine bright while flipping through the pages of Bengal's women empowerment. The contribution of Begum Rokeya in the field of education is simply unfathomable. On the other hand, Pritilata Waddedar was the revolutionary martyr. But there are certain names which lie beneath the surface and never come to the forefront. One such name is that of the first woman who enrolled herself as the student of Dhaka University- Leela Nag or Leela Roy. Her contribution in the rise of women of Bengal is immense.
Leela was born in Gowalpara (now Sylhet) on 2nd October, 1900. During her times, educating girls in our society was not an easy task. Still, she was educated, at the Eden School of Dhaka. In 1921,she passed BA from Kolkata's Bethune College and stood first among girls, receiving the Padmavati gold medal. In 1923, she obtained a MA degree in English. Though in those days, women were not allowed to attend universities with boys and hence were often deprived of higher education, Leela Roy was able to do her masters because of her exceptional talent. The Vice-Chancellor of Dhaka University, Dr. Harts, offered her a special permission to study. She was the first female student of Dhaka University to get a MA degree.
Writer Kazi Motahar Hossain was a year senior to her. While talking about Leela, he wrote in his essay Smritikatha, "I have not come across a more dignified woman who was so much committed to the needs of the society. She believed that unless women become independent, they will never get the respect they deserve from the menfolk. Therefore, she inspired women to draw articulate designs on napkins, handkerchief and made selling arrangements for them opening doors for earning their own living."
She played a special role in spreading education among Bengali women and established schools such as Armanitola Girls' School, Dhaka's Dipali High School and Sher-e-Bangla Girl's College. In 1939, Leela Nag married revolutionary Amit Roy and her name was changed to Lilabati Roy. After Partition, Leela came to Kolkata and started educational institutions here. She then turned into a freedom fighter herself as a close associate of Netaji Subhas Chandra Bose.
Leela Roy took out a magazine named 'Jayashree'to encourage the women of the society. She painted pictures and knew how to play songs and sitar. During the Noakhali riots, Leela Roy acted as the savior for many Hindu women who were raped, maimed, converted or forcibly married off. Gandhiji had come down to Noakhali to reduce the impact of the riots. All India Women's Conference took the decision of rescuing the kidnapped Hindu girls and Leela Roy played an important role. She walked 90 miles in different areas of greater Noakhali and rescue 1307 Hindu girls. In order to rescue the women who had been forcibly converted, she opened an organization named Dipali Sangha.
Leela Roy passed away on 11th June 1970, almost in oblivion.But it seems most of us have forgotten her contributions, though she was a woman far ahead of her times.