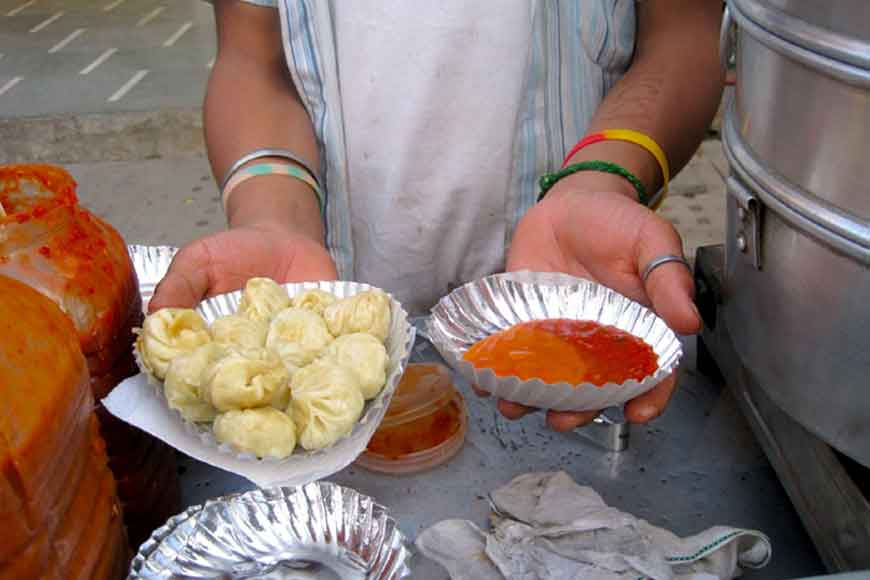 Those small pockets of steaming happiness as you gobble the ever hot and sizzling momos, standing at some bustling street corner of Kolkata. Isn't that much better than having those cabbage or minced meat laden steamed or fried momos in some AC restaurant that comes with a lot of fanfare?
Momos happen to be one of the most-loved street fares of Kolkata, they are healthy, easy to gobble up and surely pocket-friendly. And oh! that tangy hot chilli garlic chutney as an accompaniment. GB takes a look at some street side Momo outlets this weekend. Head out, and have some fun!
Dipankar da's momos
Run by Dipankar Goswami, who has been making huge profits from his momo stall near Shyambazar five-point crossing. His customer base has doubled in the last couple of years and the students of Manindra Chandra College form a large chunk of it.
Alam's momos
Come to Exide Crossing near Rabindra Sarobar. You get this momo outlet. College students primarily make up for the customer base of Intekhab Alam's momos. He has a 250-plus customer base and Alam is now a trader turned chef.
Firoz's momos of Park Street
At Firoz Khan's stall, near the Park Street Metro station, the 'hoosh haash' spicy chutney is a major attraction. Firoz picked up the skill of making momos while working as a chef. And a dream to go solo made him set up his own stall.
Thapa's stall
Hailing from Nepal, Shankar Thapa grew up on momos, where generations before him earned their living by selling this snack. Now he does it in Kolkata and is popularly known as Thapa's stall. His chilli garlic chutney is to die for and the demand has risen drastically in the past few years.
Kartik da's momos
Kartik Prasad Bari, whose kiosk beside RBI, Dalhousie attracts many bankers, attributes the rise in his sale to the unique flavours of momo. His customers are primarily bankers, who prefer momos to oily dishes. Though he makes chilli chicken, fried rice, chicken pakoras, etc, his momos are the hottest-selling item. Even health-conscious students find Kartikda's momos good enough for lunch. And yes, they are hygienic too.