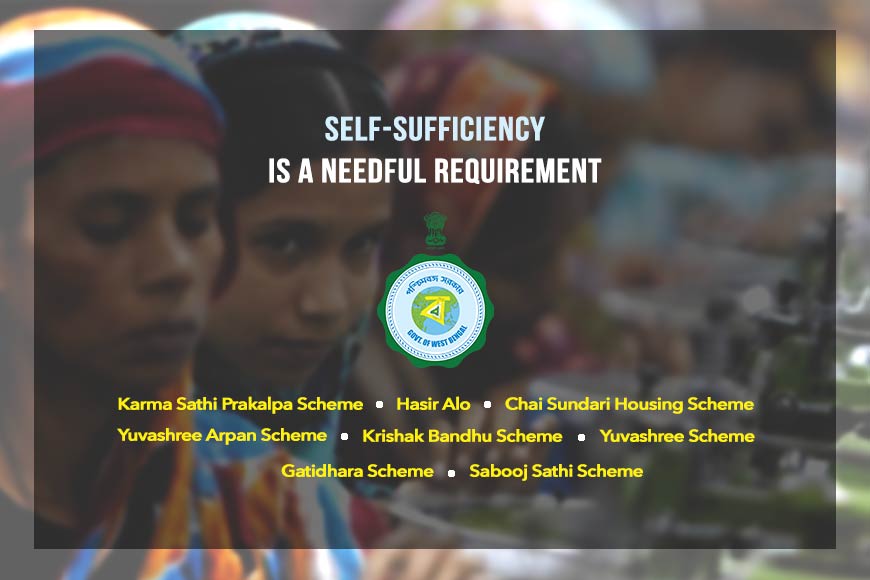 In these uncertain times, entrusting the self and the needs of the self on someone else seems a task, ridden with risqué choices and dangerous consequences. Therefore, depending on one but your own self has become something of an imperative. One must practice self-reliance in all aspects of one's life, and this is especially true for a nation.
Autarky exists when a nation relies on its own self for satisfying all the requirements to keep a country and its economy afloat. While a closed economy may have negative connotations, depending on your own production of the main 'goods' and technology may be a good idea. A nation that satisfies the requirements of its people and stabilizes its economy is one that makes progress in various fields in great leaps and bounds.
The ever-increasing military and political tensions growing along the Indo-China border is a testament to the fact that self-dependency is absolutely vital and needs to be implemented as soon as possible. With various exported goods from China being banned from penetrating the Indian border every other day, there is a severe crisis being felt all across the country. The current Covid-19 situation has worsened the already precarious economy, and with these threats to the nation, self-sufficiency is a needful requirement rather than a luxury.
There have been several schemes and plans to bring a near-total sense of self-reliance this year itself. Many plans have been proposed both on a state and a provincial level. However our State Government had entered into this foray from 2019 itself and floated several projects to make the unorganized sector and also farmers self-reliant.
The schemes to promote and push for self-dependency in West Bengal are as follows:
Karma Sathi Prakalpa Scheme of 2020: A loan of Rs 2 lakh given to unemployed youths to start a business and become self-reliant.
Hasir Alo 2020: Free Electricity Scheme for poor specially in tribal areas. The electricity will help villages to do more cottage industry work even in the evenings and nights
Chai Sundari Housing Scheme 2020: This self-reliant scheme for tea garden workers promises housing free or at low cost to provide them a roof on their head.
Yuvashree Arpan Scheme 2019: To generate employment opportunities for youths. Under this new scheme, every youth interested in starting their own business will get financial assistance from the state govt. to setup an enterprise. Micro, Small and Medium Enterprises (MSME) departments will provide funding.
Krishak Bandhu Scheme 2019: Under this scheme, the state govt. will provide Rs. 5,000 per acre every year to farmers in 2 installments. In 2nd scheme, govt. will provide crop insurance where premium will be paid by the state government. This will help the farming community to turn self-reliant.
The Yuvashree Scheme: The Yuvashree aims to assist in matters of employment to the youth of Bengal who is unemployed. The scheme seeks to increase the employment abilities and skills of the youth.
The Gatidhara Scheme: This scheme has been created to employ the unemployed youth to expand and develop the transport industry.
Sabooj Sathi Scheme: To provide easy and swift transport for the personal use of tribal girls and make them self-reliant.
India as a nation is looking forward to becoming more self-sufficient and self-reliant. With the 15th of August upon us, proclaiming the 73rd Independence day that declares the freedom from the British rule, the need to become self-dependent as a nation is the call of the hour.
Story Tag:
Government of West Bengal