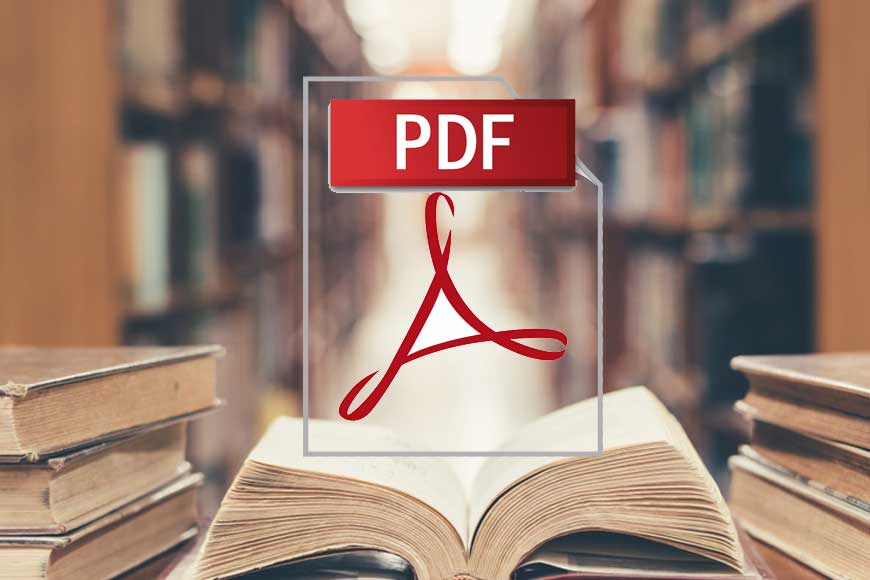 Tushar Mandal is a district librarian of Malda, but unlike many others sitting back when libraries are shut and enjoying paid holidays, Mandal decided to keep the habit and love for reading books alive. Though Malda District Library had shut its doors due to Lockdown, this enterprising librarian decided to make PDF versions of the books that members wanted to read and started sending them on WhatsApp.
Mandal, who joined his post a few days before Lockdown started, kept coming to the library and interacted with regular readers. He realized that avid readers would have to take the e-route since the library was to shut down due to COVID-19. With the help of a small section of book-lovers, he created a WhatsApp group and started making PDF files of books. Initially, he had contacts of only a handful of readers, who in turn inducted more people and the group started getting bigger.
Mandal started by uploading e-versions of daily newspapers in the group. Within a week, he was scanning books, converting them into PDF versions and uploaded them in keeping with readers' requests. The initiative that began with 40-odd readers in May now involves more than 150 active members in the group. Of the library's 4,500 members, more than 300 are regular readers.
Mandal wishes to reach out to all of them. Even non-members are welcome. He is so energetic that he has been collecting PDF versions from some libraries of Bangladesh as well. Incidentally, the Malda district library has a collection of more than 72,000 books, of which 8,000 have been converted into PDF versions. Readers are very happy as most of the book requests are reaching to the caller via PDF in a couple of days. Thanks to the energy and out-of-the-box thoughts of Mandal, that Malda District Library has used modern technology to serve book lovers!